AvalonBay Maintains Profit with Strategic Capital Deployment
Demographic shift American demographics are shifting towards Class A cities with high-income growth and demand for residential apartments. These cities offer job prospects and proximity to offices, schools, and other necessities for premium social living. Although these cities also have high barriers to entry, more residential apartment owners are repositioning their properties in these areas. […]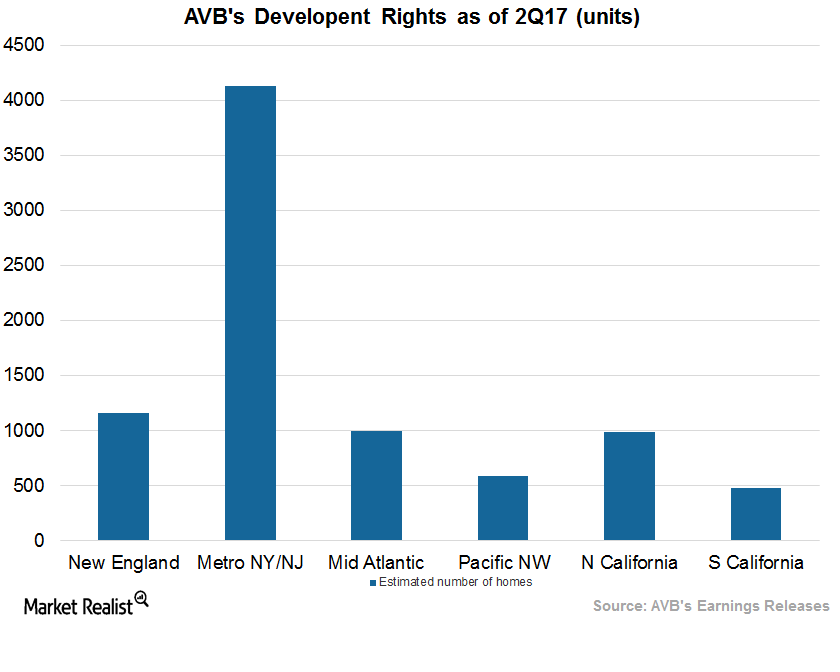 Demographic shift
American demographics are shifting towards Class A cities with high-income growth and demand for residential apartments. These cities offer job prospects and proximity to offices, schools, and other necessities for premium social living.
Although these cities also have high barriers to entry, more residential apartment owners are repositioning their properties in these areas. REITs such as AvalonBay Communities (AVB), UDR (UDR), Essex Property Trust (ESS) and Equity Residential (EQR) are repositioning their properties according to the changing demand.
The SPDR Dow Jones REIT ETF (RWR), of which the aforementioned REITs make up 13%, has a widely diversified portfolio. It is not volatile and has a beta of 0.55x.
AvalonBay's assets are well positioned in the six coastal markets—the New York metropolitan area, the Mid-Atlantic, the Pacific Northwest, Northern California, and Southern California. The company regularly develops new complexes and redevelops its properties into more modern and premium versions.
Article continues below advertisement
Article continues below advertisement
Expansion in 2Q17
AvalonBay invested $400 million in new developments, which are estimated to have an initial yield of 7%. AvalonBay completed the construction of four communities during 2Q17. These communities, which are located in Washington, Massachusetts, New Jersey, and Maryland, comprise 1,489 apartments.
AvalonBay also started the construction of three communities in Washington, Massachusetts, and New Jersey, consisting of 873 apartments at an estimated cost of $244.3 million.
Disposition in 2Q17
Apart from expanding and building new communities, AvalonBay has shed some non-core properties for a total of $112.5 million. The company regularly disposes of its assets to reduce costs and focus on the maintenance of core properties.
Guidance for capital deployment in fiscal 2017
AvalonBay expects development starts to total $100 million. As a result, net operating income from development starts is expected to be $7 million lower. Management expects external funding to rise due to an opportunistic payoff of a Freddie pool.