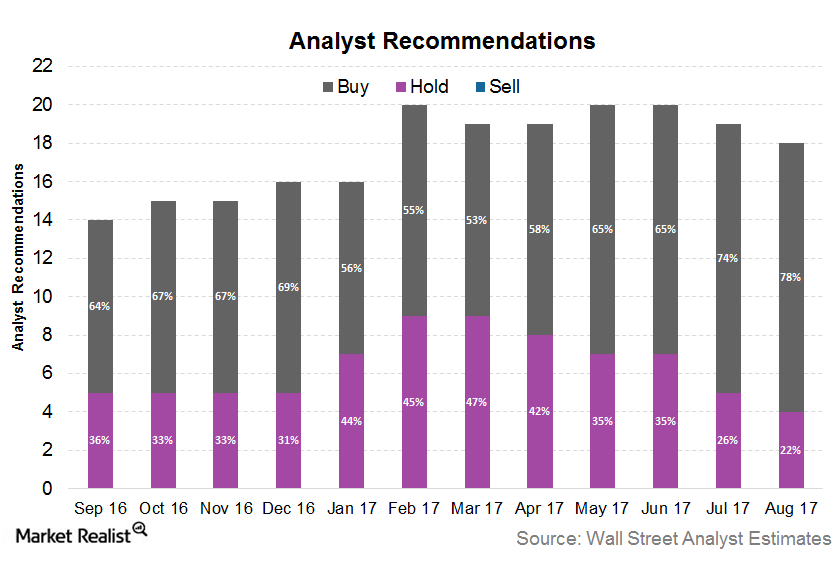 Are Analysts Bullish on Williams Companies?
Analyst ratings for Williams Companies
About 78.0% of analysts rate Williams Companies (WMB) a "buy," while the remaining 22.0% rate it a "hold" as of August 21, 2017. The C corporation was upgraded by Barclays last month to "overweight," which is equivalent to a "buy." Overall, WMB has seen six rating updates since the beginning of this year, including one new coverage, two downgrades, and three upgrades. WMB's midstream MLP subsidiary, Williams Partners (WPZ), was upgraded by Jefferies and Barclays to a "buy" last month. It now has "buy" ratings from 73.6% of the analysts surveyed by Reuters.
For more such coverage on midstream companies, check out Master Limited Partnerships page.
Article continues below advertisement