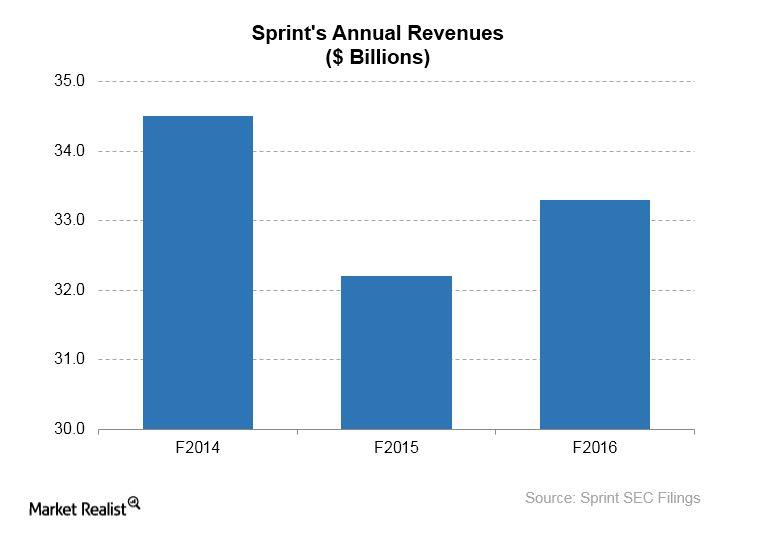 A Sprint Promotion Draws Analyst Attention
Free service for a whole year
In an escalation of wireless competition, Sprint (S) aimed its sharpest arrow at rival Verizon (VZ) with its June 2017 promotion. Sprint offered one year of free service featuring unlimited data, calls, and text to Verizon customers who defected to its network by June 30.
Sprint's offer for defecting Verizon customers has been described by some experts on Wall Street as unprecedented. In a research note cited by Fortune, analyst Craig Moffett of MoffettNathanson termed Sprint's onslaught as "arguably the most aggressive promotion in the history of the U.S. wireless industry."
Article continues below advertisement
Setting off a fresh round of price wars
Seeing how Verizon and AT&T (T) are keen to retain their subscribers following customer losses in 1Q17, Sprint's aggressive promotion could spark a fresh round of price cuts as larger carriers try to avert further subscriber outflow.
Verizon lost 289,000 postpaid customers in 1Q17, and AT&T shed 191,000 postpaid subscribers in the same quarter. The losses came amid a barrage of attacks from Sprint and T-Mobile (TMUS), which are deploying aggressive marketing tactics such as steep price discounts to attract customers from its larger rivals.
Struggle for survival
Although Sprint's challenge may cause heads to spin at Verizon, the aggressive promotion could also portray Sprint as a player that seeks to win subscribers at any cost. As the revenue chart above shows, Sprint has struggled to drive meaningful financial performance improvement in recent years amid stiff competition.