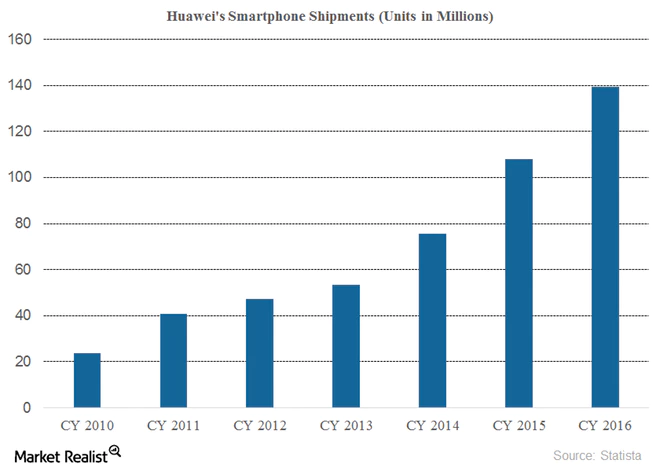 What Are GoPro's Major Markets?
Growth in international business
One of GoPro's (GPRO) key priorities is to grow its international business over the next few quarters. In 1Q17, GoPro generated over 60% of revenue from international markets. GoPro opened its first international sales office in Europe in 2014.
Article continues below advertisement
Article continues below advertisement
Japan and China drive international revenue in 1Q17
GoPro's revenue from Japan rose 83% YoY (year-over-year) in 1Q17, whereas revenue from China rose 59% YoY. The company's market share in Japan rose from 1.4% to 3.4%, whereas its market share in China rose from 1.7% to 3.1%.
GoPro's revenue growth in international markets was partially attributed to its investments in software. GoPro's Capture App is available in ten languages, including Chinese, French, Korean, and German. The company claims that approximately 70% to 90% of customers use cameras in the local languages in these countries.
Partnership with Huawei
In February 2017, Chinese (FXI) smartphone giant Huawei announced that all new devices will come with pre-installed GoPro editing software. Huawei is training its guns on Apple (AAPL) and Samsung (SSNLF), with hopes of overtaking them in terms of market share within the next five years. Huawei has a huge presence in Asia and Europe, and GoPro will gain the opportunity to introduce several customers to its brand and software tools.