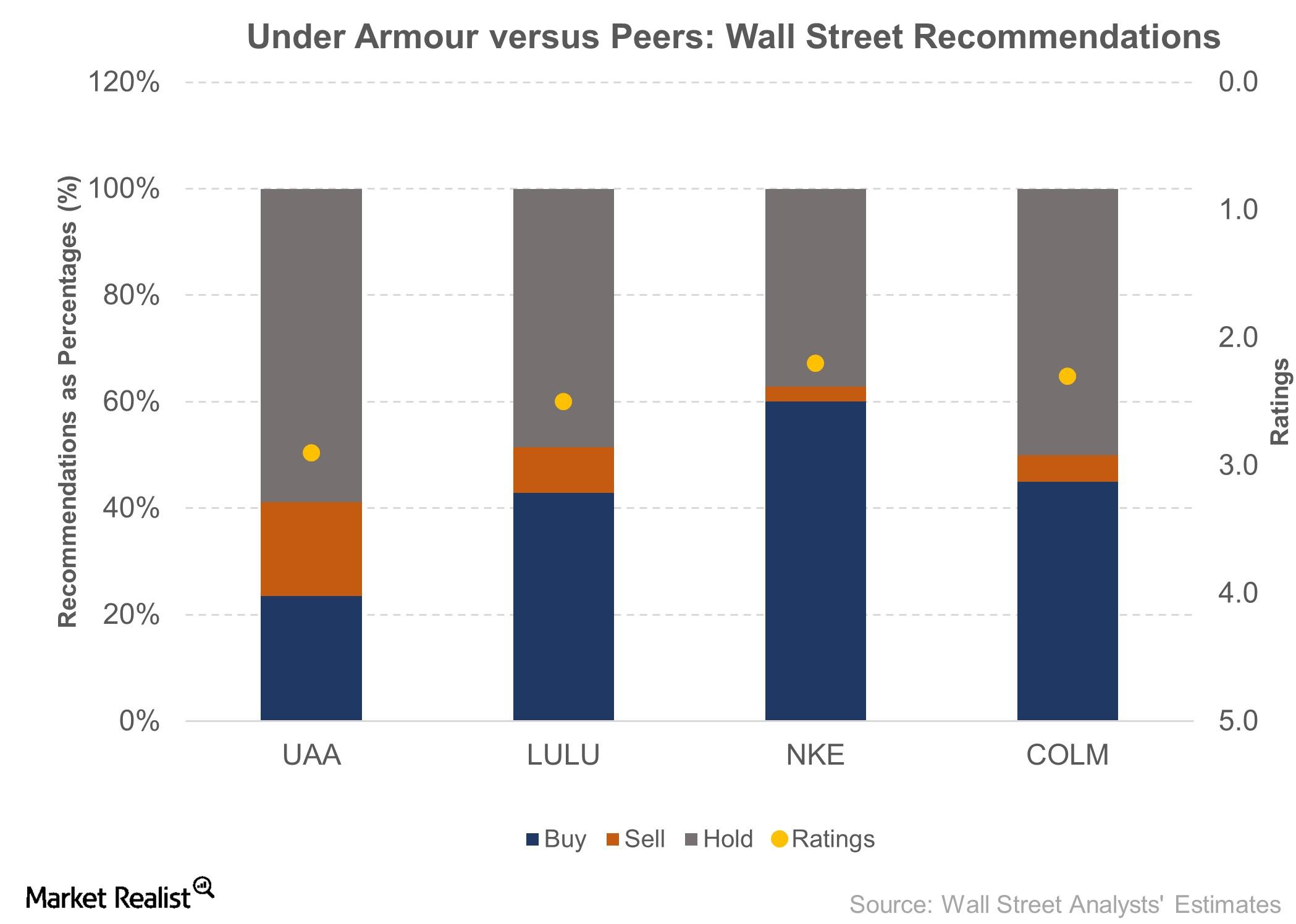 Susquehanna: Under Armour Changes Are 'Temporary Pause' to Growth
Susquehanna positive on Under Armour's structural changes
In 2015, Under Armour (UAA) phased out the company's COO (chief operating officer) position. But on June 27, 2017, it announced a new president and COO—Patrik Frisk.
Susquehanna analyst Sam Poser reacted positively to the changes, saying, "UAA will benefit from removing many of the day to day operational activities from Mr. Plank's plate." He also hopes that "Mr. Frisk will facilitate a review of Under Armour's long term brand strategy."
But Poser also wonders if these changes could mean "a temporary pause in UAA being a growth company in order to protect the Under Armour brand."
Susquehanna had downgraded Under Armour to "negative" from "neutral" in February 2017 on concerns over slowing growth and reputation risks.
Article continues below advertisement
Article continues below advertisement
Wall Street's recommendations for UAA
UAA is covered by 34 Wall Street analysts who together rate the company a 2.9 on a scale of 1.0 for "strong buy" to 5.0 for "sell."
The company has the worst rating in its peer group. Larger competitor Nike (NKE) is rated 2.2, while Lululemon Athletica (LULU) and Columbia Sportswear (COLM) have been rated 2.5 and 2.3, respectively.
Under Armour also has the most "sell" ratings at ~18.0%. In comparison, Nike is rated a "sell" by only 3.0% of analysts.
There is a bullish segment of analysts, however. About 24.0% of Under Armour's analysts are recommending a "buy," and 59.0% are recommending a "hold."
If you want to add exposure to UAA, you can consider the iShares Russell Mid-Cap Growth (IWP), which invests 0.15% of its portfolio in the company.