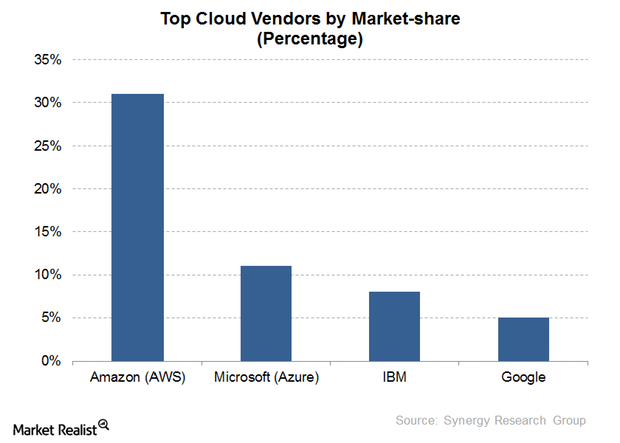 Qualcomm and Microsoft Join Hands to Challenge Intel
Microsoft to use Snapdragon's systems-on-chips
Qualcomm's (QCOM) Snapdragon systems-on-chips have been in the smartphone world for a while now. The chip maker is now planning to move beyond smartphone processors, however, and Microsoft has already agreed to partner with Qualcomm to develop server chips.
The partnership is designed to challenge Intel's (INTC) supremacy in the data center processor market. Notably, Intel has been targeted by other chipmakers due to the same.
Article continues below advertisement
Article continues below advertisement
If Qualcomm's Snapdragon is running a PC, for example, Wi-Fi may not be required for Internet accessing purposes—users should be able to get online wherever there's cellular connectivity. Other industry players including Lenovo, HP (HPQ), and Asus are also planning to introduce Snapdragon Mobile PC systems sometime soon.
Earlier in 2017, Microsoft (MSFT) teamed up with Qualcomm to accelerate Azure's next-generation cloud services. Azure would use the Centriq 2400 processor, which is considered the best ARM-based server chip.
Why the cloud space is seeing a lot of price cuts
Qualcomm's partnership is a strategic move to lower its IT costs while strengthening its place in the cloud computing market. But the cloud space is now seeing a lot of competition, with the leader, Amazon.com (AMZN), cutting its prices again and again for AWS (Amazon Web Services). Notably, Microsoft has also cut its prices on Azure.
If Qualcomm can provide Microsoft with lower-priced processors, the latter could reduce its cloud data center expenses.