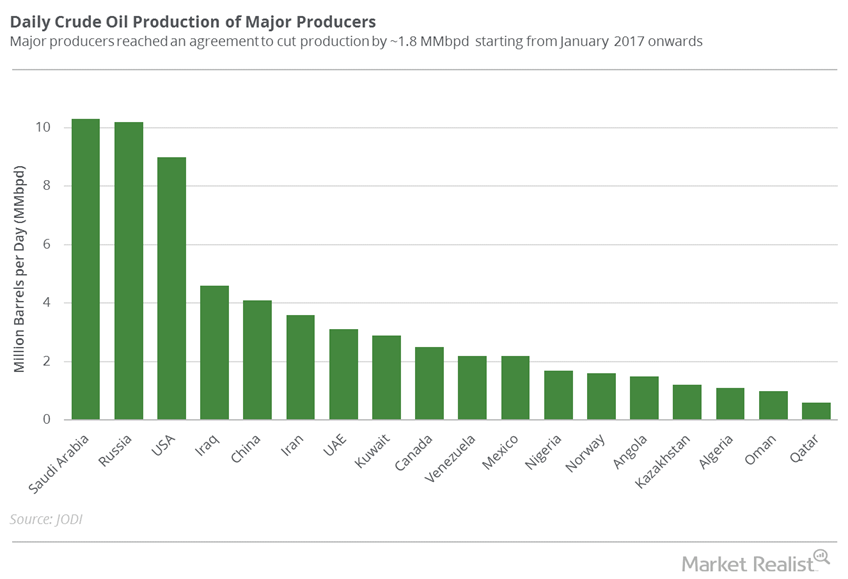 Chart of the Week: Crude Oil Production of Global Majors
Crude oil production of largest producers
Our chart of the week shows the daily production of the world's largest crude oil producers. Saudi Arabia and Russia led with daily production of over 10 million barrels. The US comes in third with over 9 million barrels per day.
Article continues below advertisement
Geopolitical tensions
Crude oil (OIIL) (DBO) (USL) prices fell on June 5, 2017, due to geopolitical tensions. Prices fell on speculation that the deal between the OPEC and non-OPEC producers to extend production cuts of ~1.8 million barrels per day might collapse. The production cut deal was announced at OPEC's meeting on May 25, 2017.