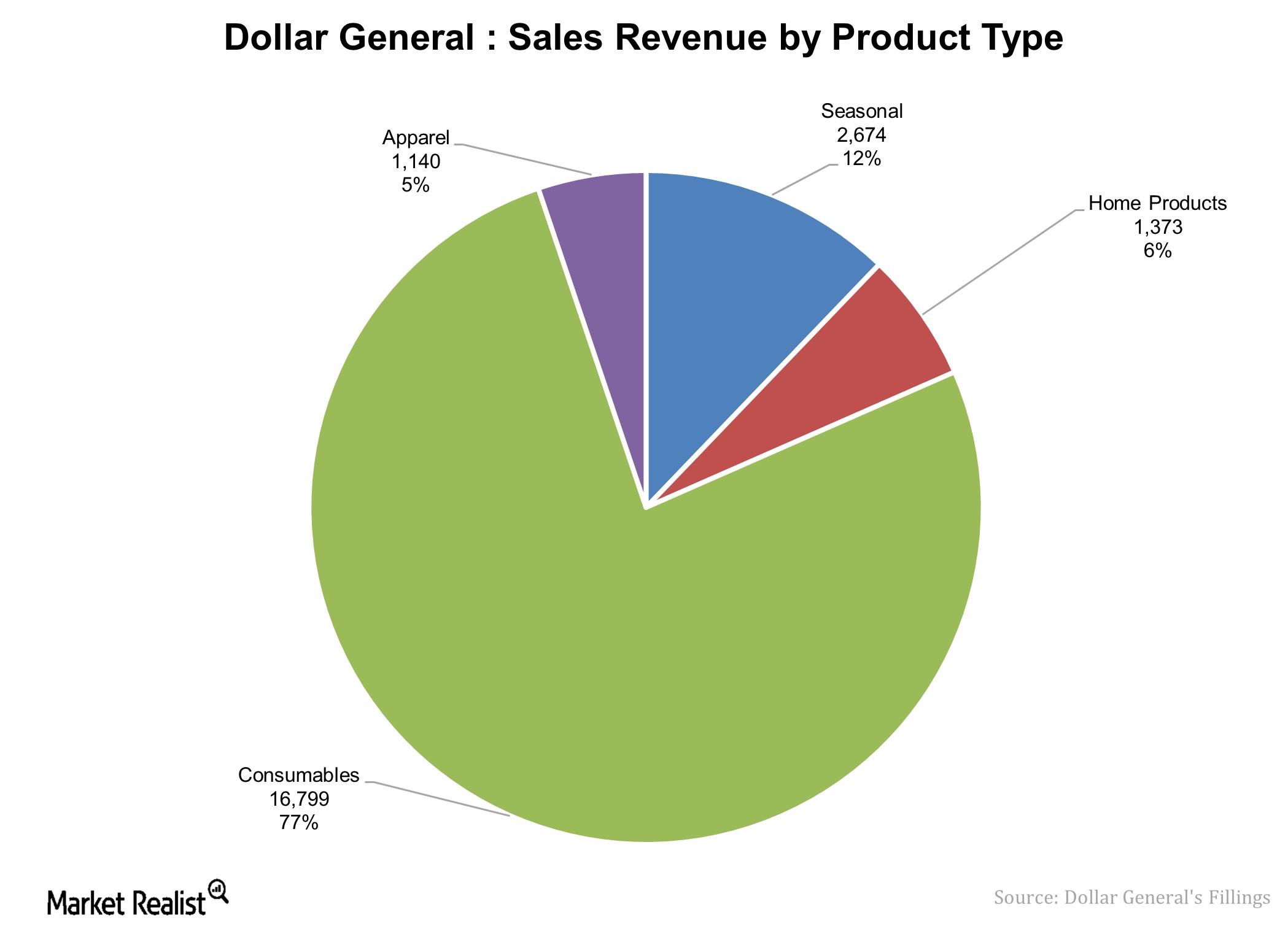 Understanding Dollar General's Key Product Offerings
An introduction to Dollar General
Dollar General (DG) is the largest discount store retailers in the United States in terms of total revenue generated. The company clocked total sales of $22 billion in the last 12 months (or TTM). Dollar Tree (DLTR) is a close second with TTM sales of $20.7 billion.
Article continues below advertisement
Brief history
Dollar General was founded by J.L. Turner as J.L. Turner and Son, Wholesale in 1939. The first Dollar General store was opened in 1955, and the company changed its name to Dollar General Corporation in 1968.
Its common stock traded from 1968 until the time company was acquired by Kohlberg Kravis Roberts' (KKR) affiliated investment fund in July 2007. Stock trading resumed once again in November 2009. In December 2013, KKR completely exited Dollar General.
Key product offerings
Consumables are Dollar General's largest merchandising category and account for more than 75% of its total sales. Packaged food, tobacco, perishables, paper and cleaning products, and health and beauty products are the key consumables sold.
The second-largest category is that of seasonal products, which include decoration items, small electronics, toys, and stationery. Seasonal products form around 12% of the company's topline.
The remaining 13% comes from the sales of home products (kitchen supplies, small appliances, and cookware) and apparel and accessories.
Investors looking for exposure to Dollar General through ETFs can consider the Van Eck Retail RTF (RTH), which invests 2.7% of its total holdings in the company.
Read the next part of this series for an overview of Dollar General's business model.