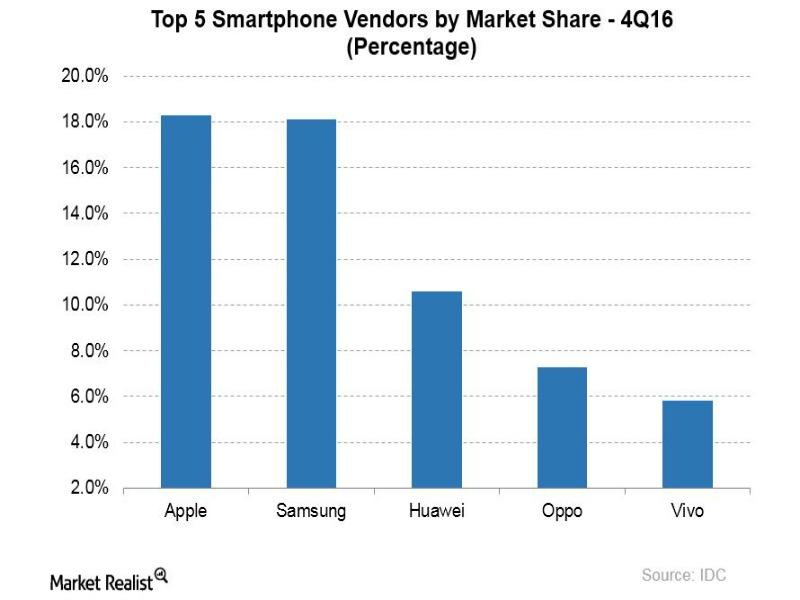 What Do Nokia, BlackBerry, and Motorola Have in Common?
Inspired by past success
Nokia (NOK), BlackBerry (BBRY), and Motorola share a common past, as they once were top brands in the mobile handsets business before they got swept away by Apple (AAPL) and Samsung (SSNLF). Now, they have something more in common—trying to evoke nostalgia to drive handset sales, or in the case of BlackBerry, sustain their brand legacies.
Article continues below advertisement
Article continues below advertisement
Strategy to grow market share
The companies took the opportunity at this year's Mobile World Congress event to unveil devices that take their existing and former customers down memory lane. Nokia has brought back the iconic Nokia 3310, a device that gained consumer loyalty due to its indestructible build.
If former Nokia customers can add the Nokia 3310 to their device portfolios, even as a secondary handset, Nokia wins because it can convert them to its more modern smartphones. That move could help Nokia quickly expand its share of the smartphone market. The chart above shows the top five smartphone vendors in 4Q16, according to IDC.
Nokia is returning to the consumer electronics business after staying out of the market for two years following the sale of its Devices segment to Microsoft (MSFT).
Appealing to current and former customers
As for Motorola, the Moto G5 also evokes memories of the past and may help the company entice some of its former customers. BlackBerry's BlackBerry KEYone device also reminds the world of the iconic BlackBerry, which pioneered smartphones featuring a physical keyboard.
It remains to be seen whether evoking nostalgia can move the needle for Nokia and Motorola in the handsets space.