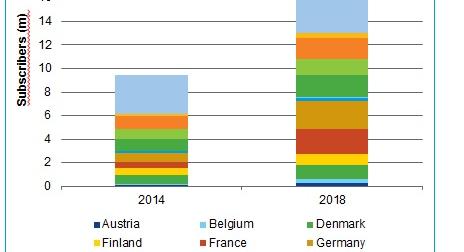 Why Netflix Is Emphasizing Local Content in International Markets
By Shirley Pelts

Updated
Netflix's emphasis on local content
Early last year, Netflix (NFLX) expanded to 130 countries, taking its total coverage to 190 countries. A core part of Netflix's business strategy in international markets has been its focus on the localization of content. The company is focusing on original content in local languages in international territories.
In its 4Q16 earnings letter to shareholders, the company stated that it has observed a surge in the popularity of its English-language original content in different international territories. The company also believes that it is quickly learning to cater to audience tastes with content across different genres.
Article continues below advertisement
Netflix also pointed out that, considering the popularity of its Brazilian-language show 3% among American audiences, it will continue to invest in local content. The company believes that investing in local content in international territories would also help the company draw in new Netflix subscribers internationally.
The company is focusing on local content that would be popular across different international territories. The company is currently producing original local content in 12 countries.
Netflix's popularity in Europe
Netflix has already surpassed 2 million subscribers in Germany (EWG) and France (EWQ). Netflix has proved to be extremely popular in those countries. Eight of the top ten shows there are Netflix originals. The main reason for Netflix's popularity in European countries, such as Germany and France, has been its mix of original English language programming and local content.
According to a 2014 IHS Markit (IHS) report, Netflix is expected to add 8.0 million European subscribers by the end of 2018. The same report also stated that the growth in the Western European SVOD (subscription-video-on-demand) market is expected to see an annual average growth rate of 35.0% between 2014 and 2018, mainly propelled by Netflix.