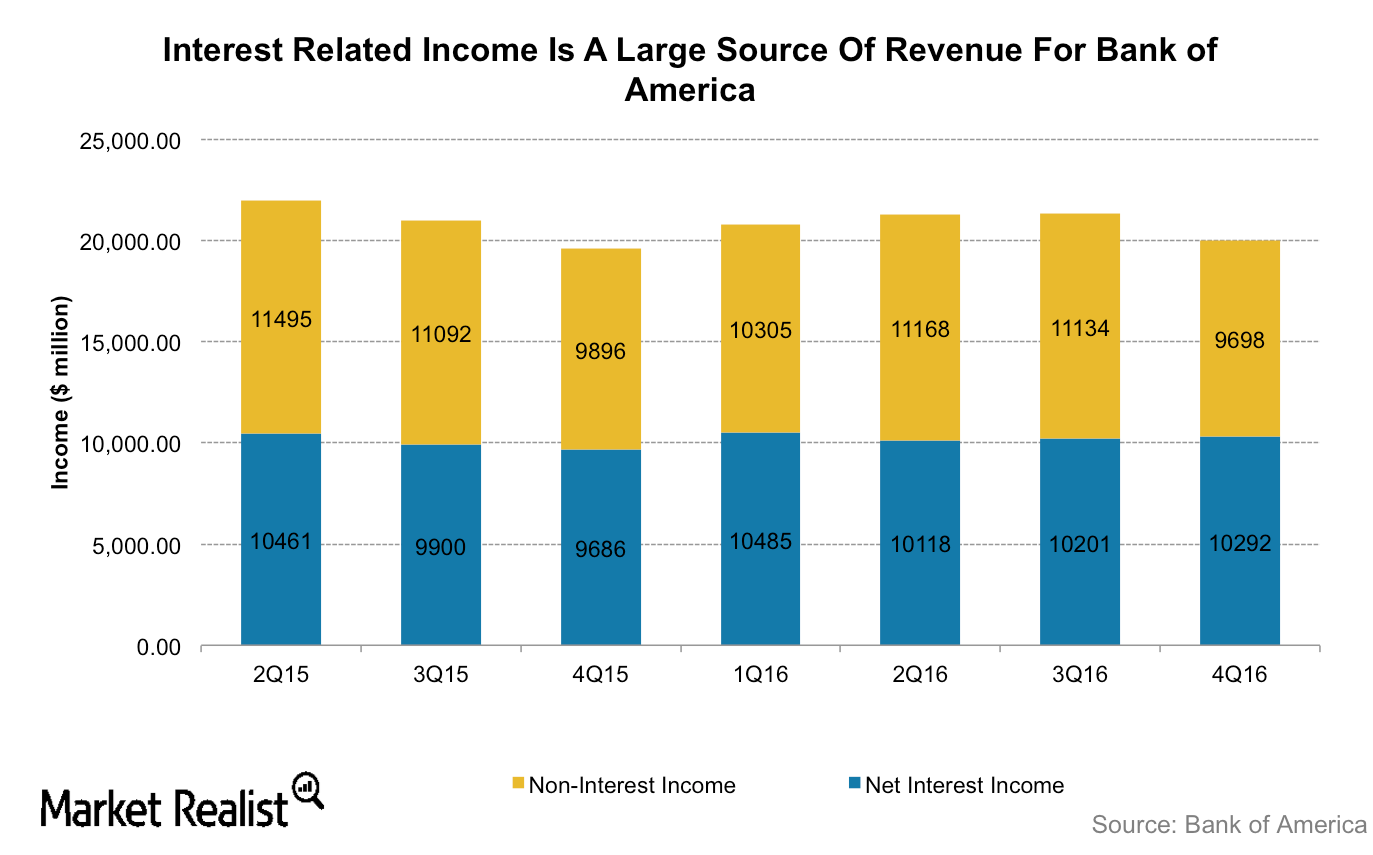 Bank of America and Wells Fargo: Comparing Interest Rate Exposure
Interest rate sensitivity
The earnings of Bank of America (BAC) and Wells Fargo (WFC) have displayed a high level of sensitivity to interest rate changes, as low interest rates pressured their top lines in 2016. Approximately 50% of their revenues come from interest income. The December 2016 interest rate hike by the Federal Reserve helped these banks' margins.
Since Donald Trump's presidential victory, Wall Street analysts have raised their forecasts for the major banks' (XLF) net interest margins as they anticipate rising interest rates and economic growth.
An interest rate increase of 100 basis points could result in a $6 billion increase in Bank of America's (BAC) net interest income. Net interest income is a significant source of revenues for the banking giant, comprising ~50% of its total income.
Bank of America's net interest income grew 5.4% to $42 billion. Net interest margins for the company grew 6 basis points to ~2.3%.
Net interest income constitutes 53% of Wells Fargo's total income. In 2016, Wells Fargo's (WFC) net interest income rose 5% to $47.8 billion. However, its net interest margin fell 3 basis points year-over-year to ~2.9%.
Banking peers such as JPMorgan Chase (JPM), Wells Fargo (WFC), and Citigroup (C) are also struggling to boost their profits in this low interest rate environment.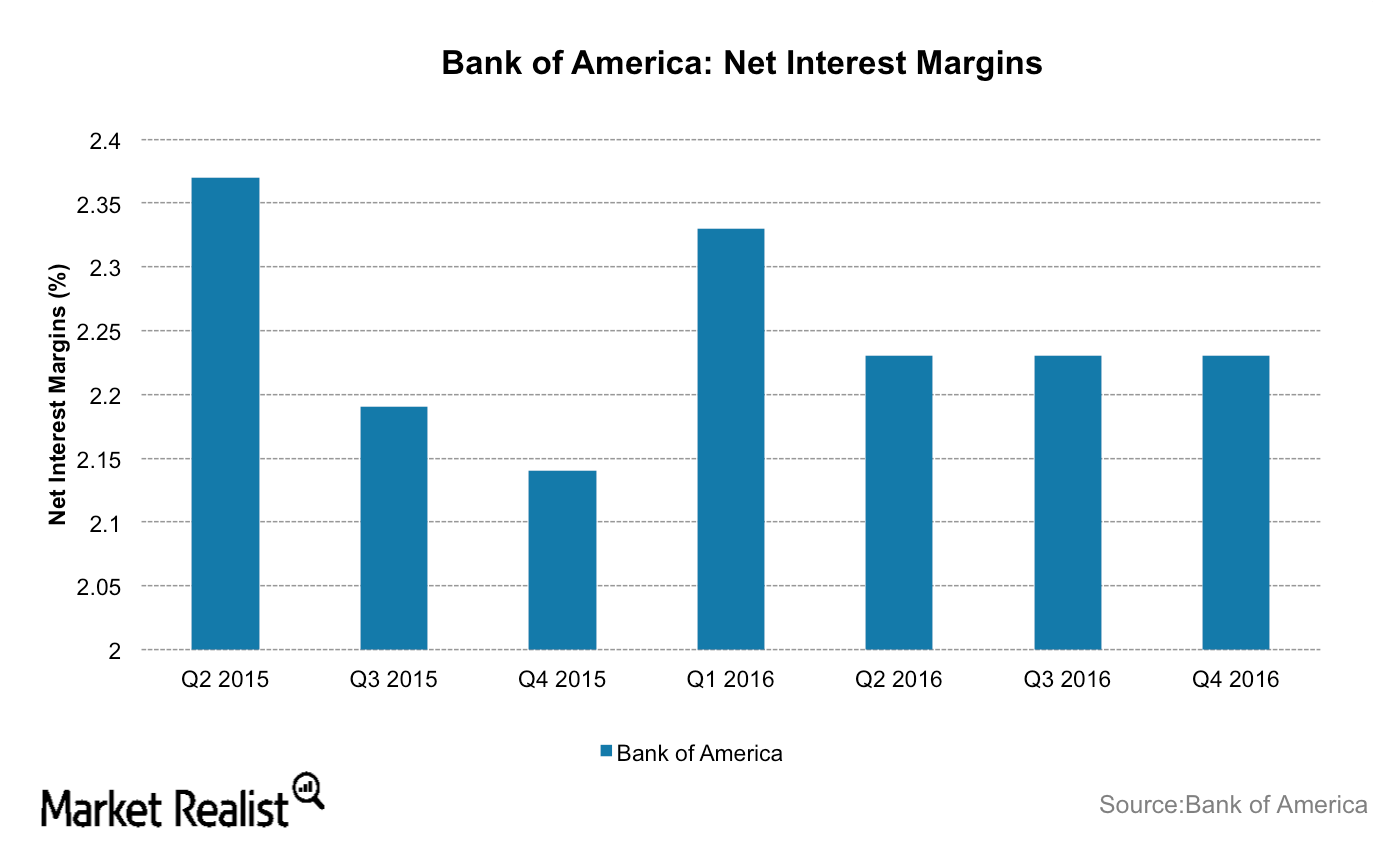 Bank of America's chief financial officer, Paul M. Donofrio, noted during the company's 4Q16 earnings call, "While the recent rise in interest rates came too late to impact fourth-quarter results, we expect to see a significant increase in net interest income in the first quarter of 2017."
According to a Reuters report, Bank of America could generate an additional $600 million in net interest income in 1Q17 following the December 2016 interest rate hike of 25 basis points.
Article continues below advertisement
Article continues below advertisement
Analysts expect three interest rate hikes by the Federal Reserve in 2017. Low interest rates can lead to compressed net interest margins for banks, and higher interest rates can lead to higher net interest income that can result in higher profit margins. However, the Fed has pulled back from its anticipated interest rate hikes, leading to additional pressure on margins.