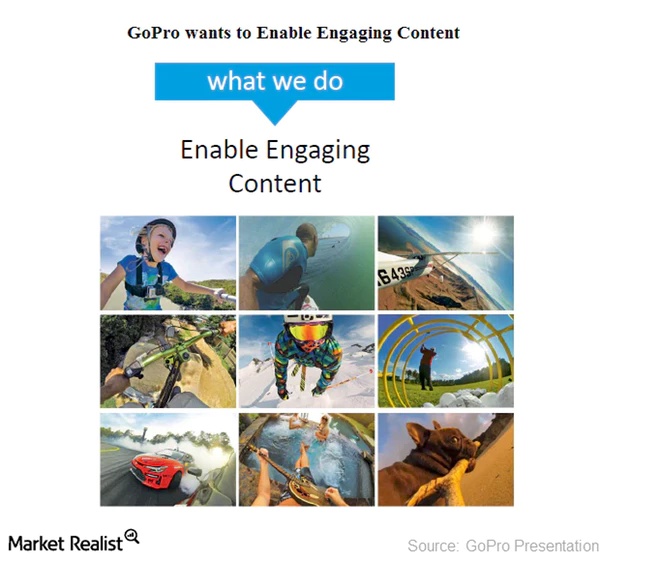 Quik and GoPro Plus Are Trying Engage Customers—But Is It Working?
GoPro Plus
As we discussed in the previous part of this series, GoPro Plus (GPRO) is a cloud-based subscription service that lets users easily access, share, and edit GoPro content from anywhere using a smartphone or a personal computer. GoPro aims to simplify the entire experience of capturing, editing, and sharing content.
The recently launched HERO5 can auto-upload videos shot and photos captured to GoPro Plus when the camera is on charging mode. GoPro Plus is also available on a subscription basis with additional features, including exclusive access to GoPro apparel and a discount of 20% on Mounts and Accessories at GoPro.com.
The GoPro Plus subscription service costs $4.99 per month and supports all camera models. GoPro Plus, however, has to compete with major players such as iCloud (AAPL), Google Photos (GOOG) (GOOGL) and OneDrive (MSFT) in the mobile-based cloud services segment.
Article continues below advertisement
Article continues below advertisement
Quik app
In February 2016, GoPro announced the acquisition of two mobile editing apps, Quik and Splice. In May 2016, the company relaunched the apps as GoPro branded experiences. The first application, Quik, is an automated editing app. With this application, users can produce original videos from GoPro products as well as footage from their own smartphones.
The second application, Splice, eases the process of custom editing. Both apps have almost doubled their combined MAUs (monthly active users) to over 3.7 million since rebranding in May. These apps have been downloaded more than 40 million times at the end of 3Q16. In 3Q16, Quik was downloaded over 3 million times.
As these two apps have been downloaded more than 40 million times, GoPro's total user base is not limited just to GoPro product owners. GoPro can take advantage of this growing user base to engage a larger audience.