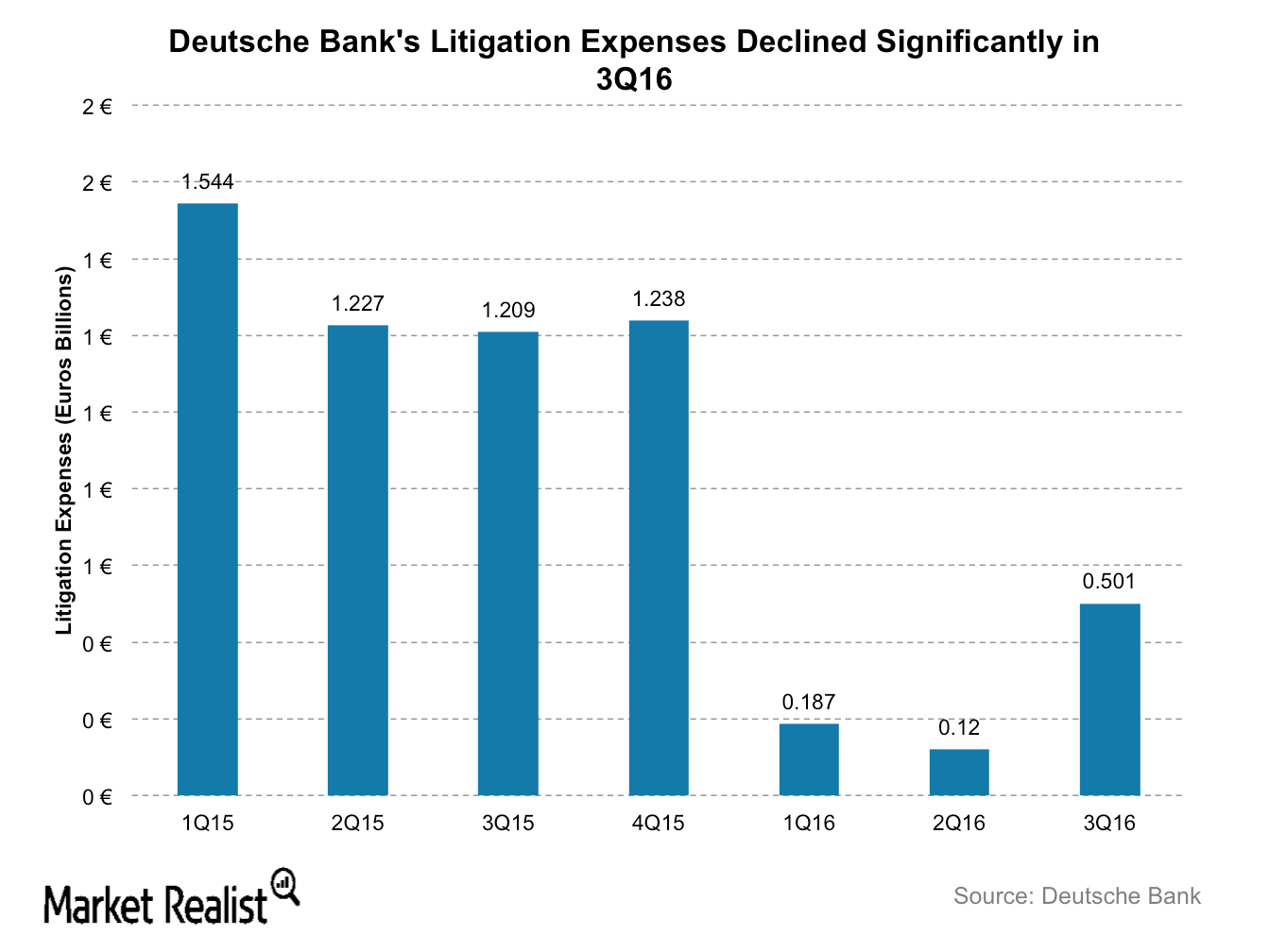 Can Trump Save Deutsche Bank from Bankruptcy?
Deutsche bank could benefit from Trump
Deutsche Bank (DB) stands to be one of the biggest beneficiaries of Donald Trump's presidential victory. The bank was on the brink of bankruptcy but then saw its stock price spike nearly 20% after Trump's surprise election victory.
Analyst reports suggest that European banks (EUFN) such as Credit Suisse (CS), Deutsche Bank, and UBS, which have been facing probes with US regulators, will likely have their litigations settled more quickly after Trump becomes president. Trump also appears poised to replace some of the officials in the Department of Justice.
Article continues below advertisement
Article continues below advertisement
Faster and cheaper settlements
Deutsche Bank, in particular, could reach faster and cheaper settlements with the US Department of Justice once Trump is in office, according to Barclays. Deutsche Bank was asked to pay $14 billion in fine by the US Department of Justice over selling of mortgage-backed securities. The bank already has paid more than $10.5 billion in litigation expenses since 2008 and reported losses last year.
Trump's plan to roll back banking regulations would also help Deutsche Bank in a major way. A Barclays (BCS) report highlighted that Trump's policies related to splitting up commercial and investment banking operations would certainly benefit banks like Deutsche Bank, which have pure broker-dealer operations in the United States.