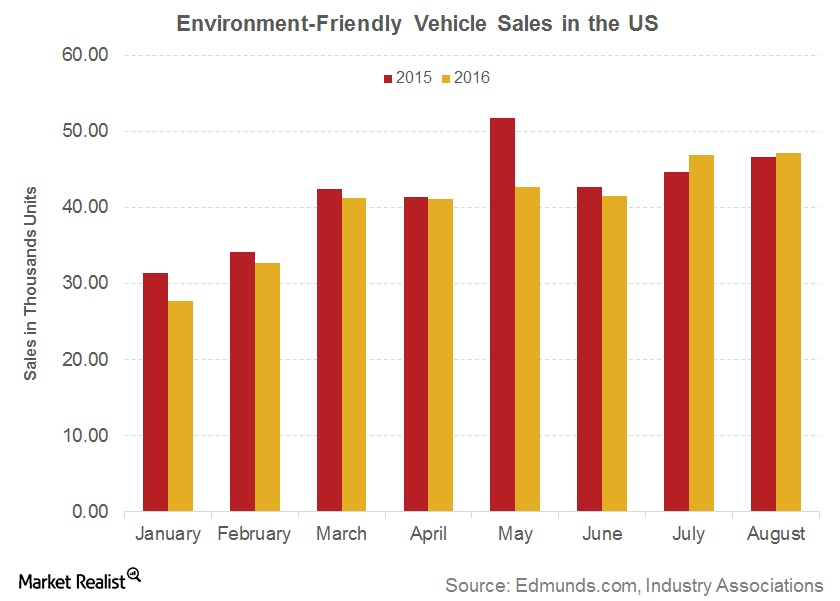 What Do August Auto Lease Penetration Data Suggest?
Lease penetration in the United States
Lease penetration rate can be understood as a percentage of new vehicles sold on leases compared to total new vehicle sales. Vehicle leasing primarily attracts customers who may find it difficult to purchase a new vehicle due to their limited budgets. The leasing facility helps these customers by allowing them to own a new vehicle for a certain period of time and pay for it in installments. Also, corporations and organizations generally use auto leasing services to boost their cost figures and thus save taxes.
Today, vehicle leasing has also become popular in the luxury vehicle segment, mainly because buyers find it more convenient to own a vehicle for a certain period of time by paying in installments. Leasing also allows them to change their vehicles after a while without selling their used vehicles.
Article continues below advertisement
August lease penetration data
According to data compiled by Edmunds.com, the lease penetration rate in the US auto market in August 2016 was 29.7% compared to 28.2% in August 2015. This is also higher than the lease penetration rate of 28.8% in July 2016.
The August 2016 data suggest that the lease penetration rate of compact crossover SUVs (sports utility vehicles) has risen to 31.4% from 25.7% a year ago. The lease penetration rates for entry luxury cars and mid-range luxury SUVs also rose 1.5 and 3.8 percentage points, respectively, year-over-year in August 2016.
Many mainstream automakers (XLY) also provide various financing options to their customers and dealers through their financing arms. These automakers include General Motors (GM), Ford Motor (F), Toyota Motor (TM), and Volkswagen (VLKAY).
Read our series Do August Vehicle Sales Point to a Slowing US Economy? to learn more about August 2016 US auto sales.