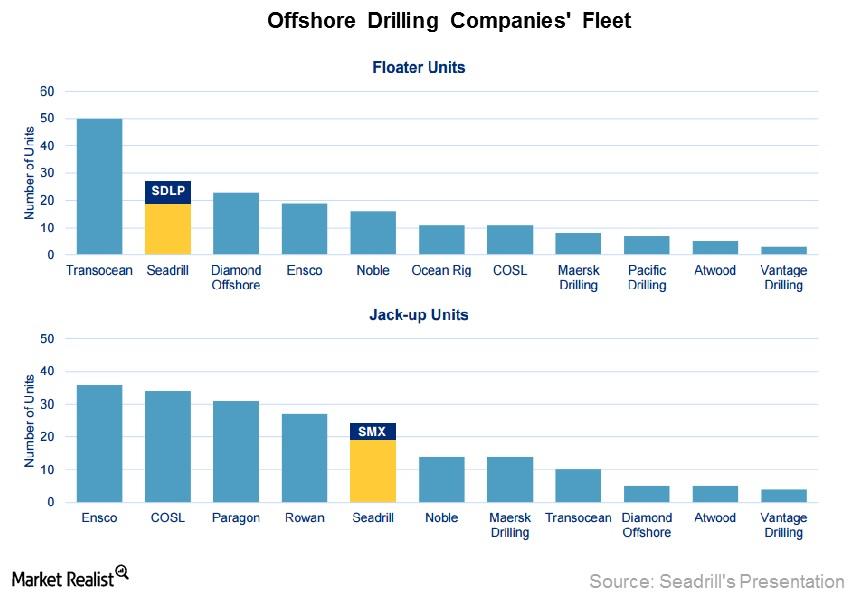 A Review of Floaters and Jack-Up Fleets for Offshore Drillers
Rig types
Offshore (OIH) exploration and development wells are drilled with the use of rigs. Rigs come in varied sizes and characteristics. Jack-ups are normally used for drilling in shallow waters. Floaters, which are used in deep water and ultra-deep water, include semisubmersibles and drillships.
Article continues below advertisement
Jack-up and floater prospects
Notably, Ensco (ESV) and Rowan Companies (RDC) have more jack-ups in their fleets than their peers have. But Goldman Sachs, like many other analysts, believes that the current weakness in the offshore drilling industry will persist through 2020 for both jack-ups and floaters. But it prefers jack-ups over floaters because it believes the jack-up demand should pick up first.
Many analysts believe the deepwater market is still in a declining phase, and utilization rates are expected to drop through 2016, and this phase is anticipated to continue through most of 2017. Deepwater market customers are still trying to reduce their expenditures in 2016 and 2017.
By comparison, shallow water drilling is more economical in many basins at current oil prices. Many customers have meanwhile begun preparations for new developments in 2017 and 2018. Though an immediate turnaround is out of sight, analysts believe the jack-up market has bottomed out and is primed for recovery, which may see in 2017 if oil prices remain in the current range.