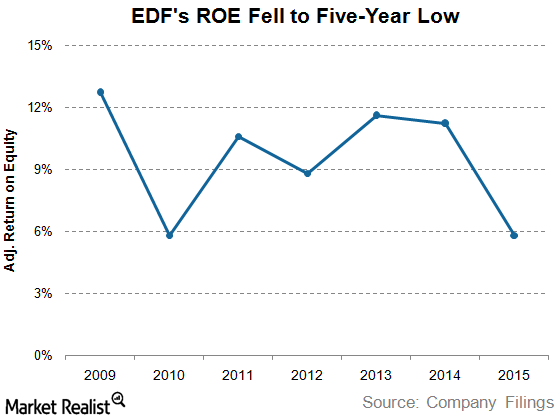 Électricité de France's Operational Insights
EDF: Return on equity
As previously discussed, Électricité de France's adjusted return on equity has fallen drastically due to weak power prices and slowing demand.
Return on equity is authorized by regulators and is the only part of the revenue requirement that utilities (JXI) keep for themselves as profit.
Article continues below advertisement
EDF's capital expenditure forecast
Utilities (XLU) (IDU) incur heavy capital expenditures due to their large infrastructure requirements. These expenses generally rise year-over-year, driven by technological advancements or inflation.
However, according to EDF's management's forecast, its capital expenditure is expected to fall by 23% through 2018, considering 2015 to be a base year.