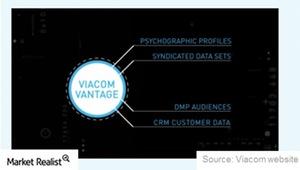 FOXA's Views on Streaming Platforms: Advertising Opportunity?
21st Century Fox's attractive advertising opportunity
Due to the coverage of the US presidential elections this year, 21st Century Fox (FOXA) expects substantial advertising revenue from Fox News. Fox News is a part of 21st Century Fox's Cable Network Programming segment.
The company expects US advertising revenue growth for its Cable Network Programming segment to be in the mid-to-high single digits in fiscal 2016. Fox also expects considerable US advertising revenue to come from Fox Sports 1 and 2 and Fox News. Furthermore, it expects its international advertising revenue to be in the mid-teens, primarily driven by the Star group of channels in India (EPI).
Article continues below advertisement
Article continues below advertisement
At the Bernstein Strategic Decisions Conference earlier this month, the company stated that it also views advertising in the streaming environment as an attractive opportunity for the company to innovate, and that it will offer flexibility in terms of advertising. The company also said that giving the consumer the option to go ad-free is empowering them. Referring to Hulu, the company stated that its ad-free option has "certainly cannibalized some of the advertising base there, but by no means all of it."
21st Century Fox is already experimenting with advertising on over-the-top platforms such as Hulu. Hulu is jointly owned by The Walt Disney Company (DIS), Comcast's NBCUniversal (CMCSA), and 21st Century Fox. 21st Century Fox is trying to reduce its advertising load for Hulu using TrueX technology. About 80% of Hulu viewers choose to engage with ads for 45 seconds before starting a show, according to the company.
Advertising revenues in fiscal 3Q16
Advertising made up 26% of 21st Century Fox's total revenues of $1.9 billion in fiscal 3Q16. US advertising revenues for the company's Cable Network Programming segment grew by 17% over fiscal 3Q15 as a result of higher program ratings and pricing for Fox News. In comparison, Viacom (VIAB) had a 5% decrease in advertising revenues in the United States. Viacom is another company that has data analytics platforms, Viacom Velocity and Viacom Vantage, in its ad portfolio.
The SPDR S&P 500 ETF (SPY) has a 0.18% exposure to 21st Century Fox. SPY also has a 3.5% exposure to the computer sector.