Understanding Buffalo Wild Wings' Stadia Design
In July 2013, Buffalo Wild Wings developed a guest experience approach that uses a "captain" to help customers to access all entertainment options.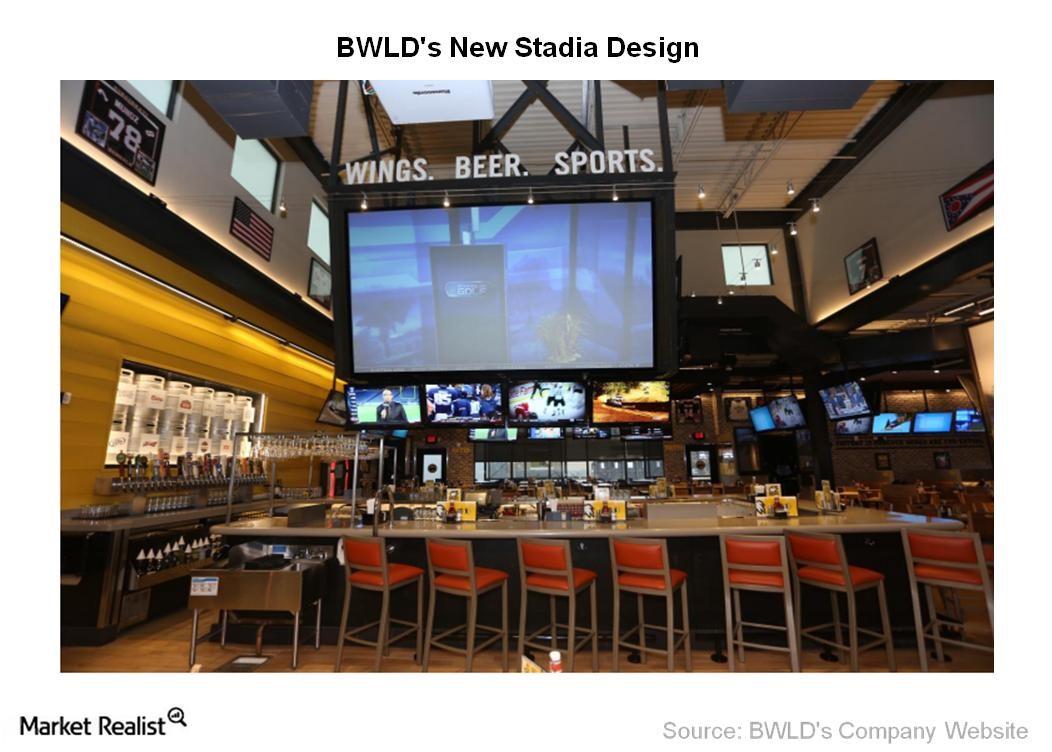 Buffalo Wild Wings: an innovator
Technology has always played an important role in improving the customer experience at Buffalo Wild Wings (BWLD) restaurants. The restaurants' strategically placed HD LCD television sets, projection screens, and sound systems have attracted a range of sports fans and young people. In addition, video games and "buzz-time" trivia have enhanced BWLD's customer experience.
Article continues below advertisement
Article continues below advertisement
Guest Experience
In July 2013, the company developed its "Guest Experience" model, which uses a guest experience captain to help customers to take full advantage of entertainment options. The model also requires the development of a proprietary television network and the implementation of table-top tablets. These tablets not only help customers place orders and pay but also help entertain with video games and quick access to sports scores.
"Stadia" Design
The company is testing a new prototype that it has named "Stadia," which aims to capture the energy of a stadium. The design was developed to create a space that would serve as a great place not just to watch sports and drink beer but to have a calm and quiet restaurant section for families and kids.
The designers of Stadia have also included a horseshoe-shaped bar in the center, with huge LED televisions all around. The dining area is separate from the bar section, with plenty of natural light from the windows and in 80 inch LED televisions to replace projectors, which are hard to see in sunlight. Sound systems were also meticulously designed for diners wishing to have conversation during game times.
Other key Stadia features include:
LED screens to replace projectors for better viewing in higher natural light
bars separate from dining sections
acoustics that reduce vibrations and allow conversation
skylights that allow natural light, thus increasing the overall light levels
By the end of 2015, BWLD had remodeled 50 of its company-owned restaurants to fit the Stadia design, and company management has claimed that Stadia restaurants have been generating higher sales than regular BWLD restaurants.
You can gain exposure to BWLD and the restaurant industry by investing in the Consumer Discretionary Select Sector SPDR Fund (XLY). XLY has 4.8% of its portfolio in McDonald's (MCD), 3.8% in Starbucks (SBUX), and 1.4% of its portfolio in YUM! Brands (YUM).
Now let's take a closer look at BWLD's management.