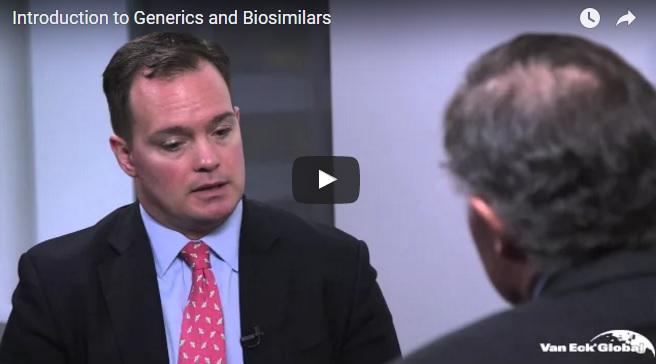 What Are Generic Drugs and Why Are They Important?
TOM BUTCHER: What are generic drugs, and why are they important?
JAMES DUFFY: Generic drugs are drugs that are comparable to their brand-name counterparts. They are comparable in terms of the dosage, effectiveness, and intended use. Generics are important because they are essentially a less-expensive alternative to their brand-name counterparts. This, of course, is expected to be important to those who are ultimately picking up the tab, governments, who are the biggest purchasers of health care, insurance companies, and individuals.
Article continues below advertisement
Market Realist – One example is the popular cholesterol-fighting drug Lipitor. It was originally developed and manufactured by pharma giant Pfizer (PFE). Lipitor went off patent in late 2011, when the drug sold for $3.50 or more per dose, according to the Wall Street Journal. Less than a year later, when generic versions started appearing from companies such as Actavis, formerly Watson Pharmaceuticals, the price per dose dropped to around $0.50. As you can see, the savings between generics and branded drugs can be dramatic. A report by the IMS Institute for Healthcare Informatics for the Generic Pharmaceutical Association estimated that consumer savings from generic drug uptake were nearly $240 billion in 2013.
BUTCHER: Is there a generic drug for each branded drug?
DUFFY: No, there is not. One of the biggest reasons for this is that when new drugs are approved and brought onto the market, they are usually afforded a certain period of patent protection and exclusivity. Now, these patent protections and exclusivity periods will vary from country to country. Once these periods expire, prevailing market conditions will usually kick in and determine whether or not a generic variant is manufactured.
Market Realist – While generics (GNRX) account for the majority of prescriptions nationwide, branded drugs (PJP) still have the majority market share in terms of revenue. There are still a lot of branded drugs whose patents have yet to expire, and big pharma continues to develop and patent new drugs. These branded drugs' expiration is a key growth driver in the generic pharma space. For example, Visiongain estimates that between 2014 and 2018, $190 billion in branded drug sales could face competition from generic manufacturers as patents expire. In 2016 alone, drugs due to come off patent include AstraZeneca's (AZN) Crestor, with ~$6 billion in sales in 2015, and Merck's (MRK) Zetia, with $2.5 billion in sales in 2015.