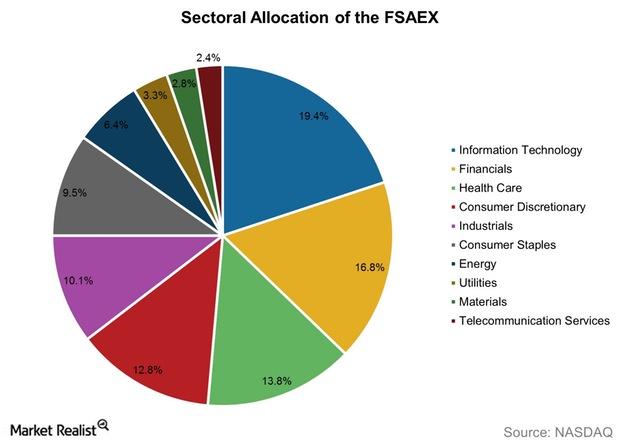 Fast Facts about the Fidelity Series All-Sector Equity Fund
Fidelity Series All-Sector Equity Fund overview
The Fidelity Series All-Sector Equity Fund (FSAEX) invests primarily in common stocks of US and foreign issuers. It invests in growth stocks, value stocks, or both. The fund is managed by FMR's (Fidelity Management and Research) Stock Selector Large Cap Group, which comprises nine fund managers. The shares of this fund can be purchased only by mutual funds, for which FMR or an affiliate serves as investment manager.
Fund managers undertake the bottom-up investment approach. This means that they perform fundamental analysis of issuers by looking at factors like the financial condition and industry position. Different market sectors are handled by different managers.
Article continues below advertisement
Article continues below advertisement
Portfolio composition
According to information provided by the fund house, information technology was the largest sectoral holding of the fund and formed 19.4% of the portfolio as of January 2016. Financials and healthcare, in that order, were second and third and formed a combined 30.5% of the portfolio. Consumer discretionary and industrials rounded off the top five invested sectors.
Qorvo (QRVO), L Brands (LB), Autodesk (ADSK), V.F. Corporation (VFC), and Hilton Worldwide Holdings (HLT) were among the fund's 220 holdings as of the end of December 2015. As of February 2016, the fund was managing assets worth $9.4 billion.
Fee and minimums
The Fidelity Series All-Sector Equity Fund was founded in October 2008 and has an expense ratio of 0.67%. Shares of this fund are offered only to certain other Fidelity funds.
In the next article, we'll look at some of the key metrics of the fund's performance in the one-year period ended March 18, 2016.