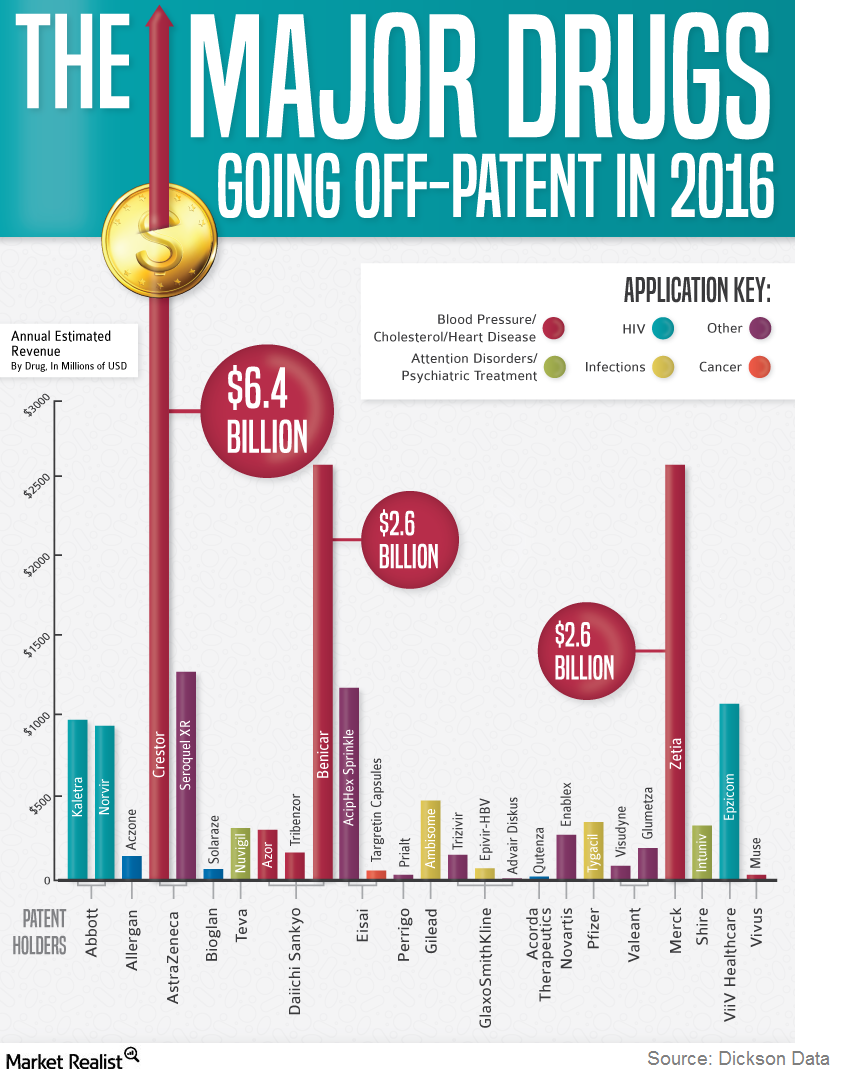 Drug Patent Expirations: $190 Billion Is Up for Grabs
Patent Expirations and Implications: $190 Billion in Sales Up For Grabs
Traditionally pharmaceutical companies undergo an expensive and time consuming process to develop new drugs. It often entails many years and millions of dollars in research and development, as well as an arduous approval process by the U.S. Food and Drug Administration (FDA). In exchange, the FDA generally provides drug companies with 12 years of patent protection and, in effect, a monopoly on sales during that period.
Article continues below advertisement
Article continues below advertisement
A generic drug can only be introduced once patent protection on the associated brand-name drug has expired. The generic is then typically granted a 180-day exclusivity period. Generally sold at steep discounts to their branded counterparts, generics often gain large portions of market share from branded drugs in a short amount of time following patent expirations.
The Hatch-Waxman Act of 1984 jump-started the generic drug industry and helped put into motion the infamous "patent cliff" era of 2010–2013, when patents for many blockbuster drugs expired. One of the main provisions of the act was an expedited FDA approval process for generic drugs, in addition to certain market and patent exclusivity for both branded and generic drug companies.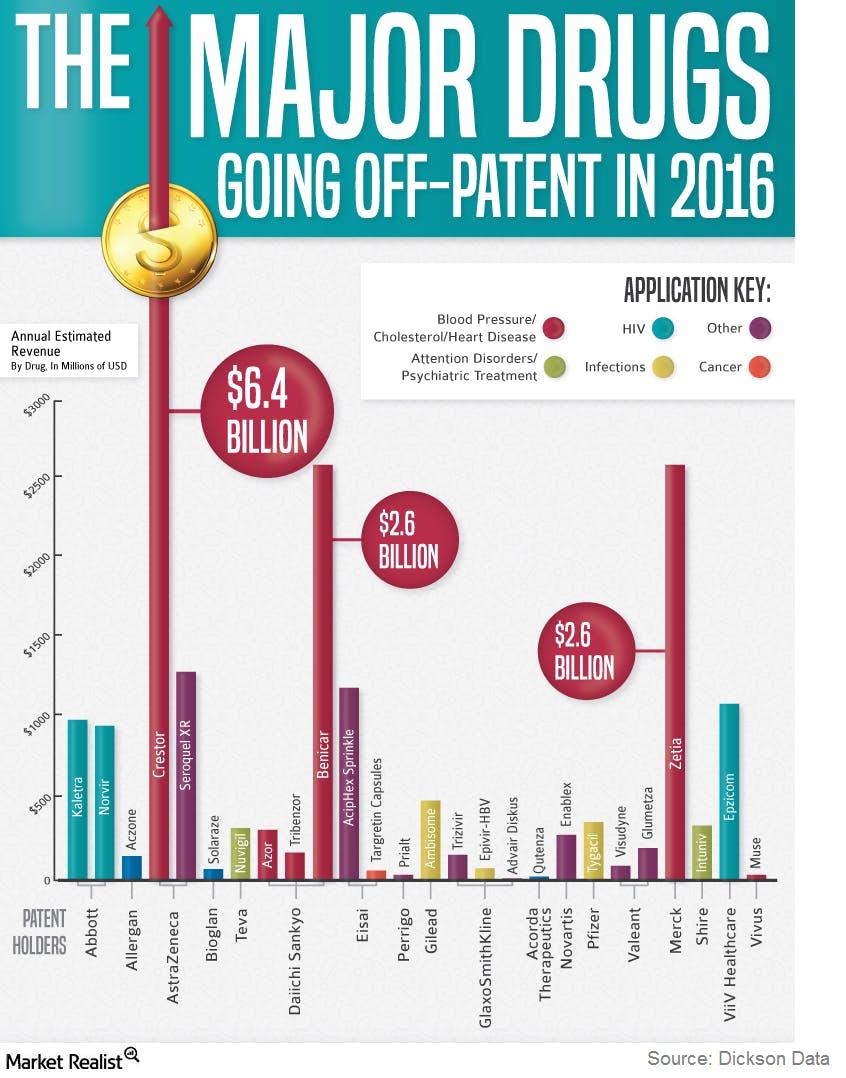 Article continues below advertisement
Market Realist – Patent expirations and implications for generic drugs
The healthcare (XLV) (VHT) and pharmaceutical industry changed radically once the era of patent protection gradually started winding down. The patent cliff era began in earnest in 2011 and crescendoed in 2012. Some major well-known drugs—like Lipitor (atorvastatin), Plavix (clopidogrel), and Singulair (montelukast)—faced patent expirations and increased competition in the United States. According to estimates by Evaluate Pharma, a whopping $120 billion in sales was lost to patent expirations between 2009 and 2014. Evaluate Pharma also forecasts that $215 billion in sales will be at risk due to patent expirations between 2015 and 2020.
While the patent cliff presents a serious problem for innovator companies, it's a blessing for generic pharma (GNRX). According to the IMS and the DCAT, generics remain the biggest contributor to the pharmaceutical industry's (PPH) (IHE) global growth. According to the IMS report "Global Outlook for Medicines through 2018," generics will be responsible for 52% of growth in global medicine spending between 2014 and 2018. The scope of generics is immense, and it's only set to grow as more drugs come off their patents.
Patent expirations are a massive growth driver for generic drugs. Once drugs go off-patent, generics swoop in and tend to acquire 80%–90% of total drug sales. Key patents will continue to expire until 2018, which could mean great opportunities in the generic drug sector for the next three years. The graph above from Dickson Data shows the major drugs going off patent in 2016. We'll take a closer look in the next part of this series.