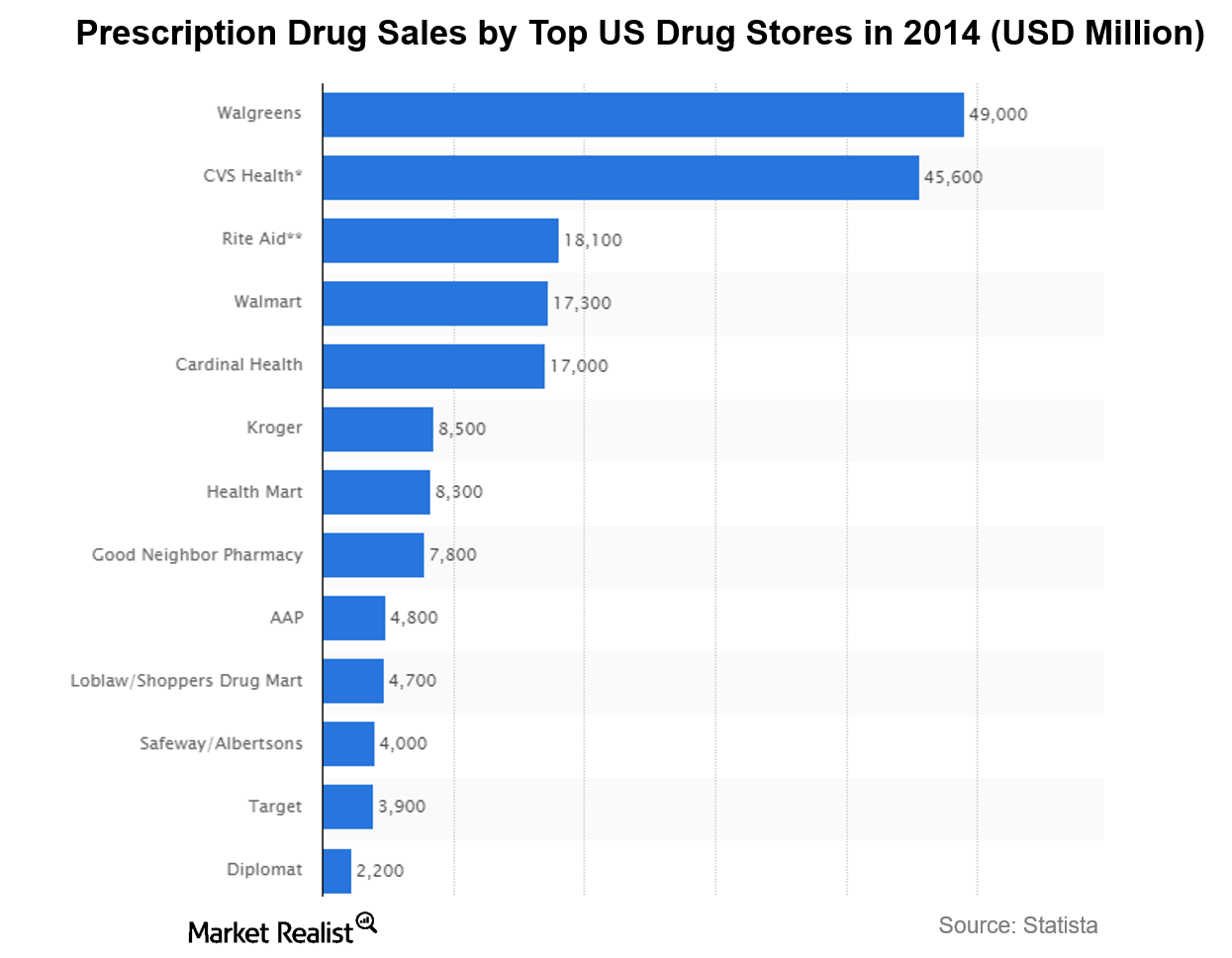 An Overview of the US Drugstore Industry
A look at the US drugstore industry
Drugstores in the United States typically generate revenues by selling prescription drugs, over-the-counter medications, health and beauty products, and general merchandise. The top three drugstore companies in the United States, by store count, are Walgreens Boots Alliance (WBA), CVS Health (CVS), and Rite Aid (RAD), which account for more than 75% of the US pharmacy market share, according to Euromonitor. Additionally, there are several non-US companies with drugstore chains in the United States. The prominent ones would include Rexall (part of Canada's Katz Group of Companies), Shoppers Drug Mart (Canada), and China Nepstar Chain Drugstore (China).
Article continues below advertisement
Competition from grocery retail players
Drugstore companies face tough competition from grocery segment players such as Kroger (KR) and mass merchants such as Walmart (WMT) and Costco Wholesale (COST). Kroger operates more than 2,000 pharmacies in the United States, while Walmart has 4,000 stores. Target, which operated more than 1,700 pharmacies, has recently sold its segment to CVS Health (CVS), although the deal is yet to be completed.
The chart above shows the sale of prescription drugs by US drugstores in 2014. While Walgreens Boots Alliance had the highest total of prescription drug sales, with $49 billion, CVS Health was a close second, selling $45.6 billion in prescription drugs. Walmart and Kroger were also among the top ten sellers.
ETF exposure