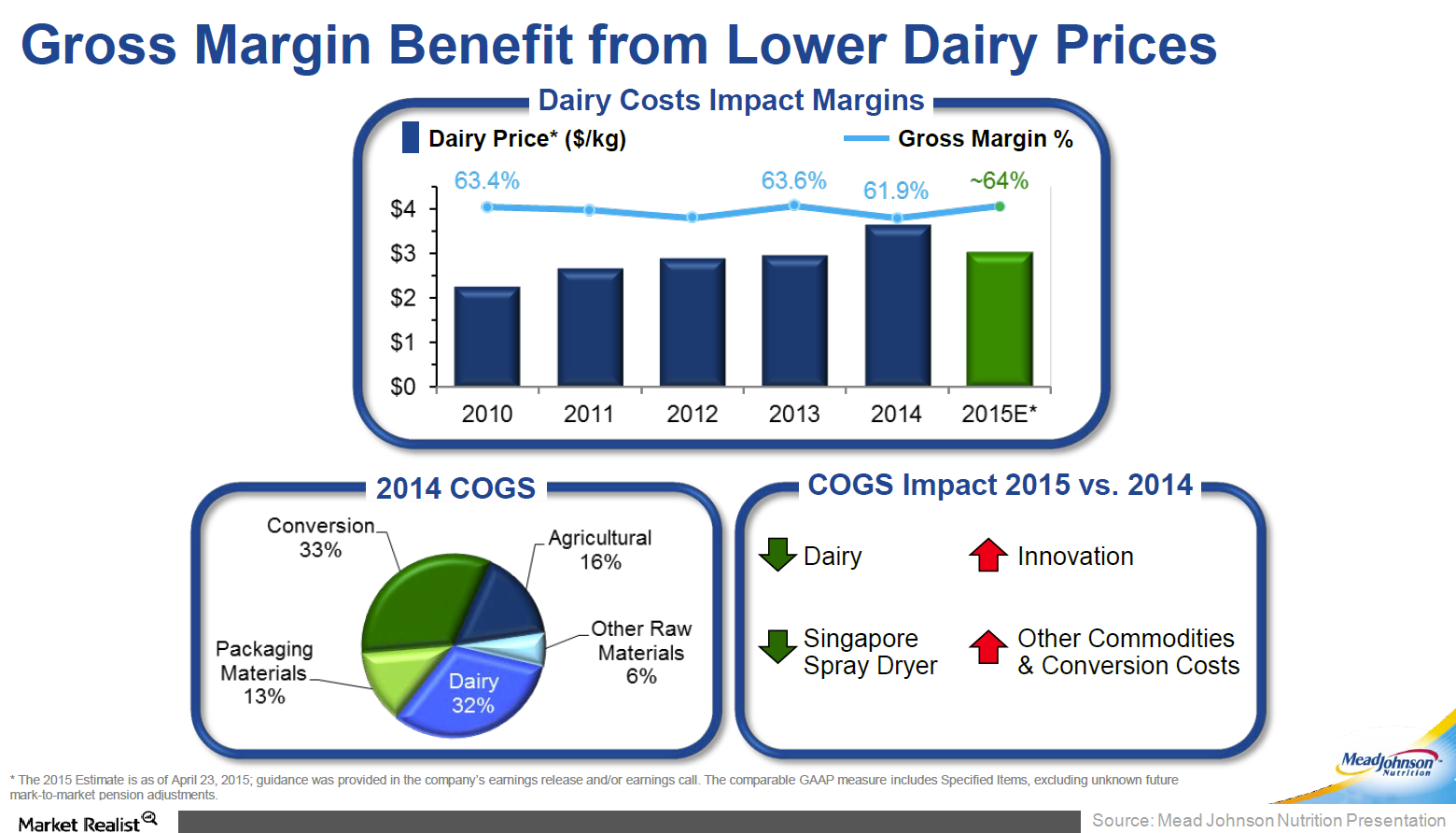 Mead Johnson Plans to implement Zero-based Budgeting to Reduce Cost
By Diana Key

Jan. 30 2016, Updated 7:04 p.m. ET
Mead Johnson's higher margins
Mead Johnson Nutrition's (MJN) margins are on the higher side compared to its biggest peers in the infant and children's nutrition industry, (XLP) Nestlé (NSRGY), Kraft Heinz Company (KHC), and Abbott Laboratories (ABT).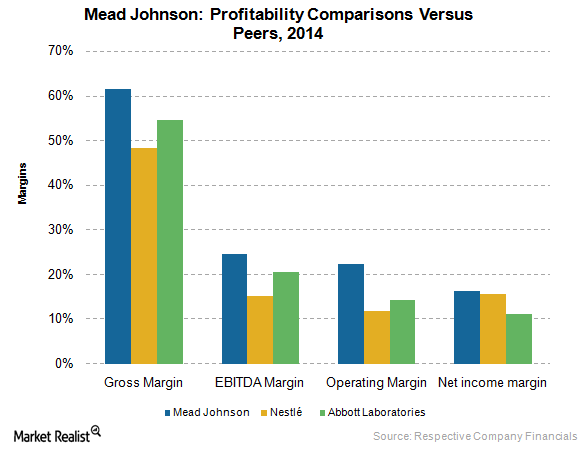 Among these companies, Mead Johnson has the highest gross, EBITDA (earnings before interest, tax, depreciation, and amortization), operating, and net income margin.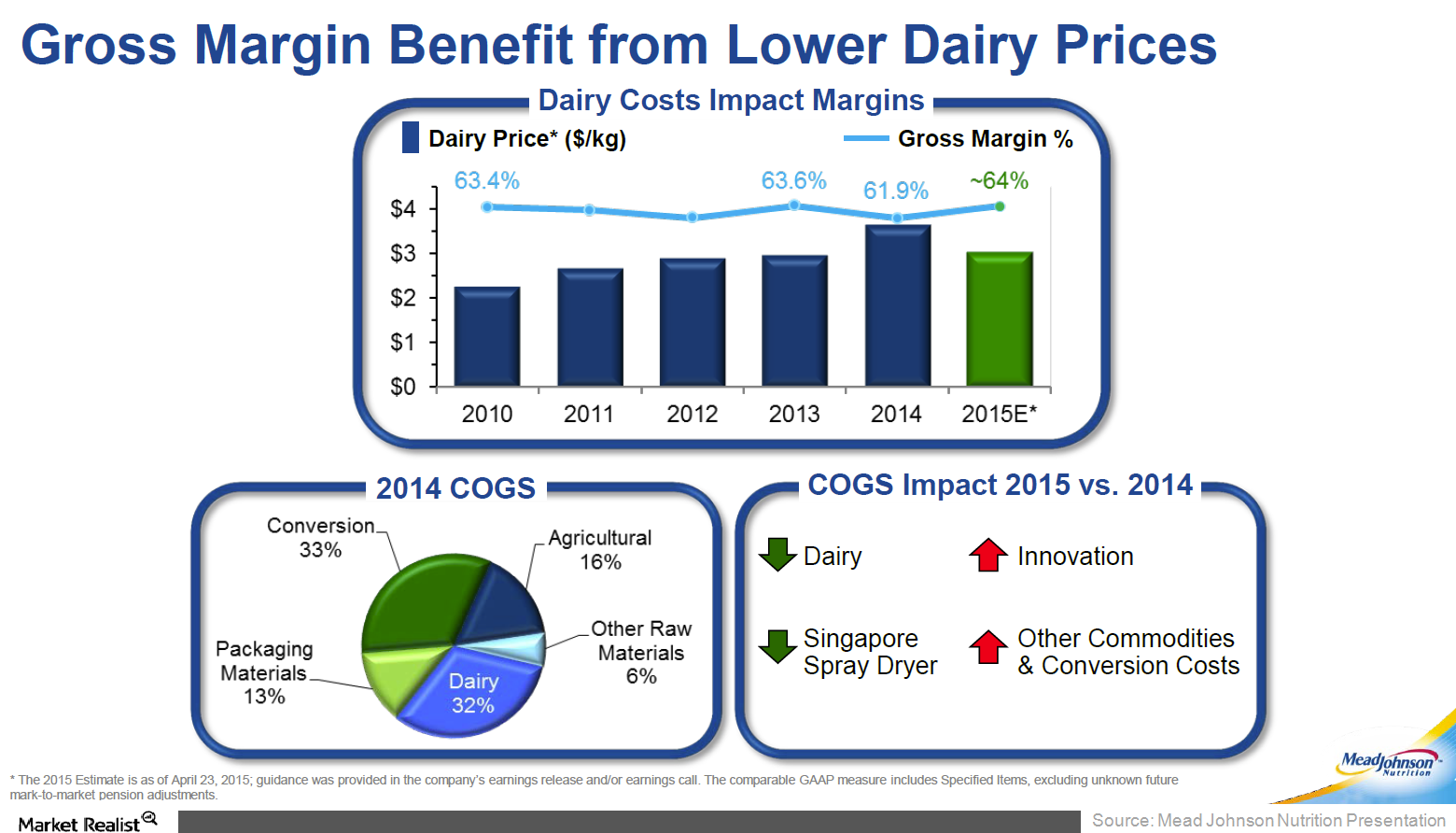 Article continues below advertisement
The importance of low input prices
Notably, the diary spot price has declined 20% September YTD (year-to-date). Due to the lower input dairy prices, Mead Johnson has witnessed an increase in its gross margins. The company expects low dairy prices environment to continue through the first half of 2016, improving its gross margin and its peers' gross margins across the industry.
However, this still may not influence Mead Johnson's operating margin, considering the higher investment in demand creation, mainly in Asia. The company nevertheless is focused on productivity with fixed-cost productivity programs in dairy and other raw materials. Under this productivity initiative, the company has been working on packaging formulation innovations.
Zero-based budgeting and organization optimization
Mead Johnson also plans to implement zero-based-budgeting for simplification and standardization. In the optimization of organization initiative, marketing organization will go down from 2.5% to 2%, and other functions from 3% to 2.5%. The company has plans to save $120 million by 2018, half of which are expected to achieve by 2016. The company expects the $120 million in savings to come from its 30% reduction in total current spending of $400 million.
The company also plans to optimize advertising and promotion efficiencies and expects to lower the advertising and promotion expenses as a percentage of sales by 50 to 100 basis points over the next three years. These initiatives could likely help MJN to improve its margins further.
Now let's take a more detailed look at Mead Johnson's financials.