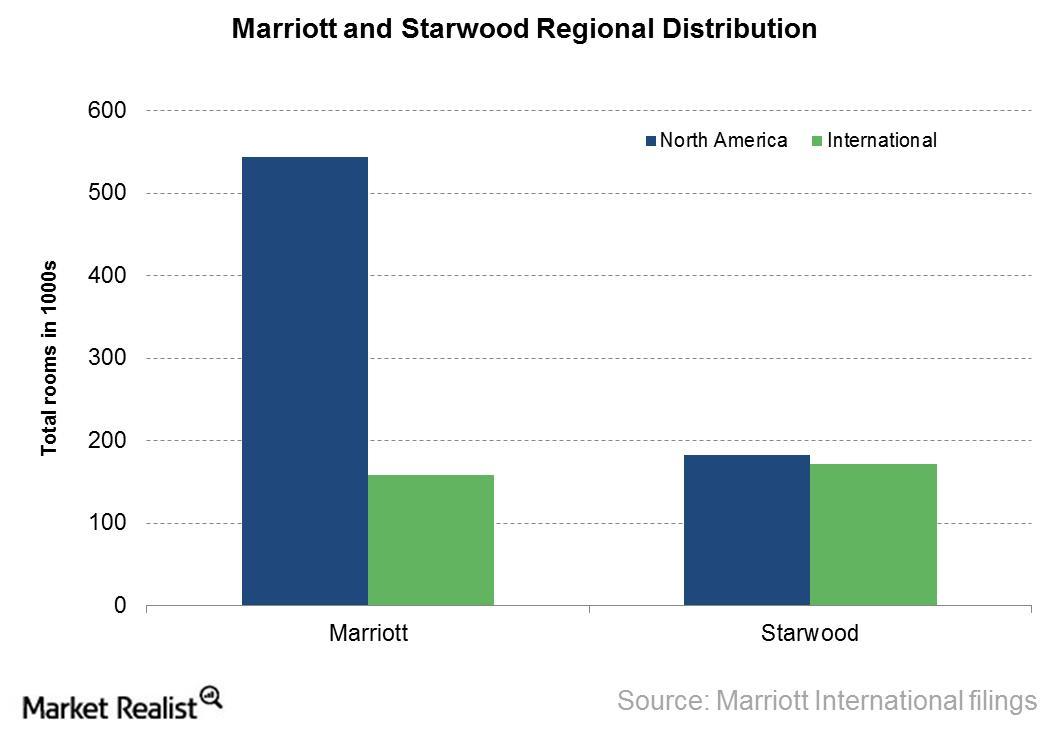 Just How Much Does Marriott International Stand to Benefit from the Starwood Acquisition?
The big announcement in November: a stock and cash deal
Marriott International (MAR) announced in November 2015 that it would acquire Starwood Hotels & Resorts Worldwide (HOT) in a stock and cash deal. Starwood operates hotels under well-known brands such as Sheraton, Westin, Le Meridien, and four points. The combined company is set to become the world's largest hotel group by number of rooms, with over 5,500 hotels and more than 1.1 million rooms.
Article continues below advertisement
Starwood complements Marriott International's strategy
Marriott has a strong presence in luxury and upper-midscale brands, whereas Starwood is known for its lifestyle brands, which mainly serve the upper-upscale and upscale segments. This will likely help Marriott achieve a more balanced brand portfolio.
Additionally, Starwood has larger international exposure than Marriott, which has only 24% of its total rooms outside of North America, compared to Starwood's 52%. Moreover, Starwood has a strong presence in Asia—especially in China, where Marriott has very little presence. So the acquisition will likely help Marriott double its international portfolio while diversifying its global presence.
Additionally, the traditional customers of Starwood are business travelers and corporate customers, and this could likely help Marriott attract a larger number of corporate clients who are repeat customers to its fold.
ETF exposure and the pivot to fundamentals
Investors can gain exposure to the lodging sector by investing in the iShares US Consumer Services ETF (IYC), which has about 11.5% of its total holdings in the lodging sector, including Marriott (MAR), Starwood (HOT), Hilton Worldwide Holdings (HLT), and Choice Hotel International (CHH).
Now it's time to get more specific with Marriott International's fundamentals. Let's start with RevPAR (revenue per available room) in the next part.