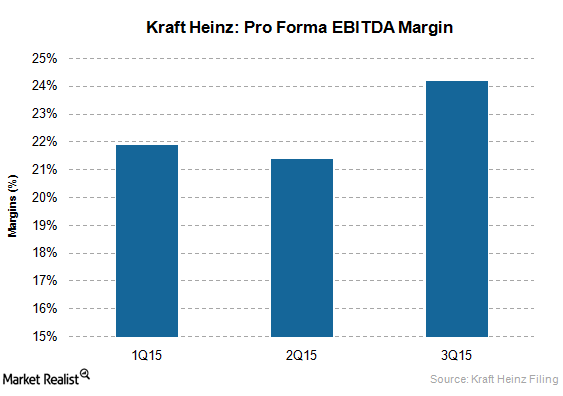 Kraft Heinz Implements Zero-Based Budgeting to Reduce Costs
Transformational changes at Heinz
Berkshire Hathaway (BRK-B) and 3G Capital took Heinz private in 2013, and since then, it applied many transformational changes at Heinz. 3G Capital is a supporter of ZBB (zero-based budgeting), which helps the companies to reduce the costs. 3G Capital implemented a ZBB approach to Heinz. ZBB starts from zero-base, and every functional area is analyzed for its cost. Budgets are then prepared for the coming period by calculating a cost for each organizational function irrespective of the budget is higher or lower than the previous cost.
Article continues below advertisement
Heinz has also implemented a global standard for monthly performance routines. The Kraft Heinz Company (KHC), led by 3G Capital's executive, Bernardo Hees, has started implementing ZBB and monthly performance routines. The company thus expects to reduce the costs and SG&A (selling, general, and administrative) expenses.
Higher EBITDA margins
Heinz had the industry-leading EBITDA (earnings before interest, tax, depreciation, and amortization) margins with opportunity for margins growth. As of June 2013, Heinz reported EBITDA margin of 18%, and it anticipated the margin to grow by eight percentage points to reach 26% by the end of fiscal 2014.
According to Forbes, by the end of 2014, Heinz reported near-industry leading margins, whereas General Mills (GIS) and Mondelēz International (MDLZ) reported EBITDA margins of 15.1% and 12.6%, respectively, in fiscal 2015. Fiscal 2015 for General Mills and Mondelēz ended on May 31, 2015, and December 31, 2014, respectively.
In 2013, Berkshire Hathaway, in partnership with 3G Capital, acquired Heinz. 3G management with its deep partner involvement improved the EBITDA at Heinz within a few quarters by 35%, according to Forbes.
Moving forward with Berkshire Hathaway?
With their strong track record of shareholder value creation, Berkshire Hathaway and 3G Capital may become the perfect partners for Kraft Heinz.
Kraft Heinz makes up 0.23% and 0.39% of the portfolio holdings of the iShares Core S&P 500 (IVV) and the iShares Russell 1000 Growth ETF (IWF), respectively. Consumer staples companies make up 9.8% and 11.1% of IVV's portfolio and IWF's portfolio, respectively.
Now let's take a broader look at Kraft Heinz's core business strategies.