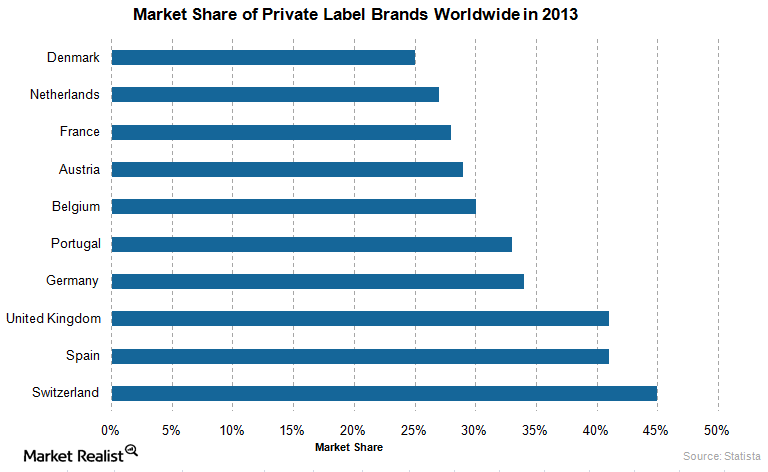 Hurdles in Kraft Heinz's Growth: Weaknesses and Threats
Kraft Heinz's product recalls
In recent years, the Kraft Heinz Company (KHC) has been involved in frequent product recalls. Product recalls in 2015 included the following:
According to the US FDA (Food and Drug Administration), in September 2015, Kraft Heinz expanded a voluntary recall of 335,000 cases of Kraft Single Cheese slices following two additional choking complaints. Initially, in July 2015, Kraft Heinz removed 36,000 cases of the Single cheese slices.
In March 2015—before the merger with Heinz was completed—the Kraft Foods Group recalled about 242,000 cases of Kraft Macaroni & Cheese due to the possible presence of metal pieces.
Frequent recalls not only affect the consumer satisfaction and brand image of the company's products but also increases the cost factor further affecting profitability.
Likewise, in November 2015, Campbell Soup Company (CPB) also faced recalls for its SpaghettiOs Original due to the potential choking hazard posed by pieces of red plastic. Recently, the Kroger Company (KR) faced product recall for its chocolate brownies for undeclared walnuts.
Article continues below advertisement
Weighing the increasing costs of raw materials
In past few years, prices of raw materials of some of the top revenue contributing categories including dairy, meat, coffee, and beans, sauces, and condiments have increased.
Rise in private labels
Worldwide, consumers have been gravitating towards private label products, the lower cost alternative to national and international brands. In 2013, Switzerland topped the list with private labels contributing 45% of the total retail sales. The US ranked 21 in market share of private label brands with private label accounting for 18% of the total retail sales in the US, according to Statista. Upward pricing pressure due to increasing raw material prices may turn consumers towards private label companies more.
Kraft Heinz makes up 0.23% and 0.39% of the portfolio holdings of the iShares Core S&P 500 (IVV) and the iShares Russell 1000 Growth ETF (IWF), respectively. Consumer staples companies make up 9.8% and 11.1% of IVV's portfolio and IWF's portfolio, respectively.
In the next and final part of this series, we'll look at Kraft Heinz's stock performance.