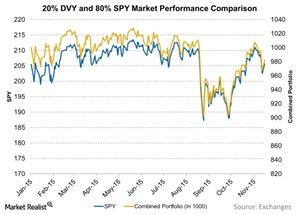 Could Investing in DVY Affect Your Portfolio?
By Ivan Kading

Nov. 20 2015, Updated 8:07 a.m. ET
Strong fund in a weak phase
The iShares Select Dividend ETF (DVY) seeks to track the investment results of the Dow Jones U.S. Select Dividend Index. A high-dividend-yielding ETF gives the dual benefit of regular income from dividends and gains from capital appreciation.
Although the performance of DVY is not great this year, DVY has provided consistent returns to its investors since its inception on July 11, 2003. The fund has given a total annualized return of 6.9% to its investors since inception. The top five holdings of DVY are Lockheed Martin (LMT), Philip Morris International (PM), Kimberly-Clark (KMB), CME Group (CME), and McDonald's (MCD).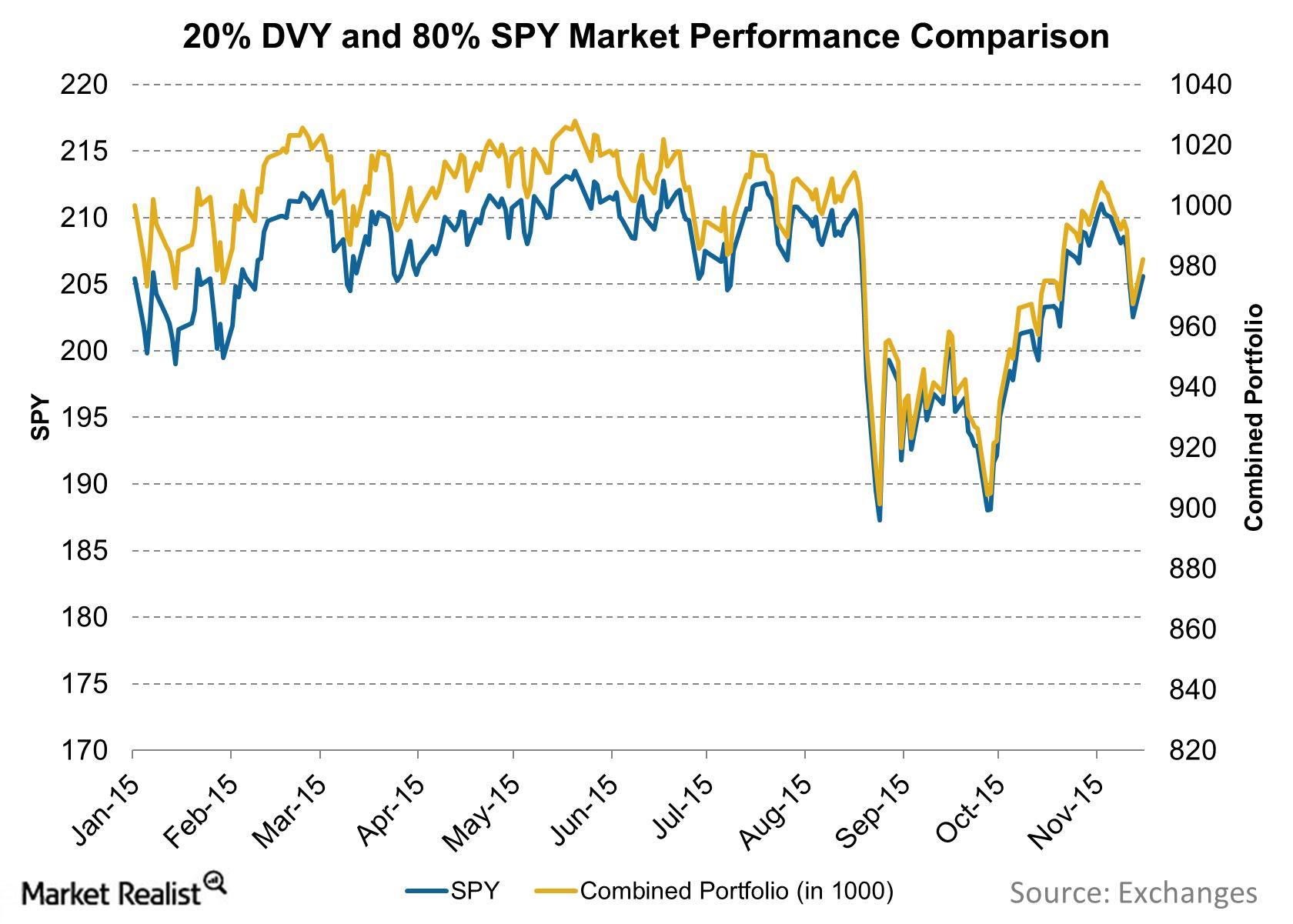 Article continues below advertisement
Combined portfolio performance comparison
The above graph compares the market performance of the combined portfolio of DVY at 20% and SPY at 80% against the S&P 500 market. The combined portfolio has underperformed in the market due to the poor performance of DVY as a whole. The year-to-date return of the combined portfolio comes out at 0.54%, which is less than the market year-to-date return of 1.4%.
Conclusion
DVY is a smart beta ETF that selects stock on the basis of its dividend payout history. Its primary objective is to seek regular income with the potential of having long-term capital appreciation. It has generated excellent returns for its investors in the past. The current market scenario is on a downward trend, so all stocks and funds are being affected. Investors should find out all they can about an ETF before investing in it.