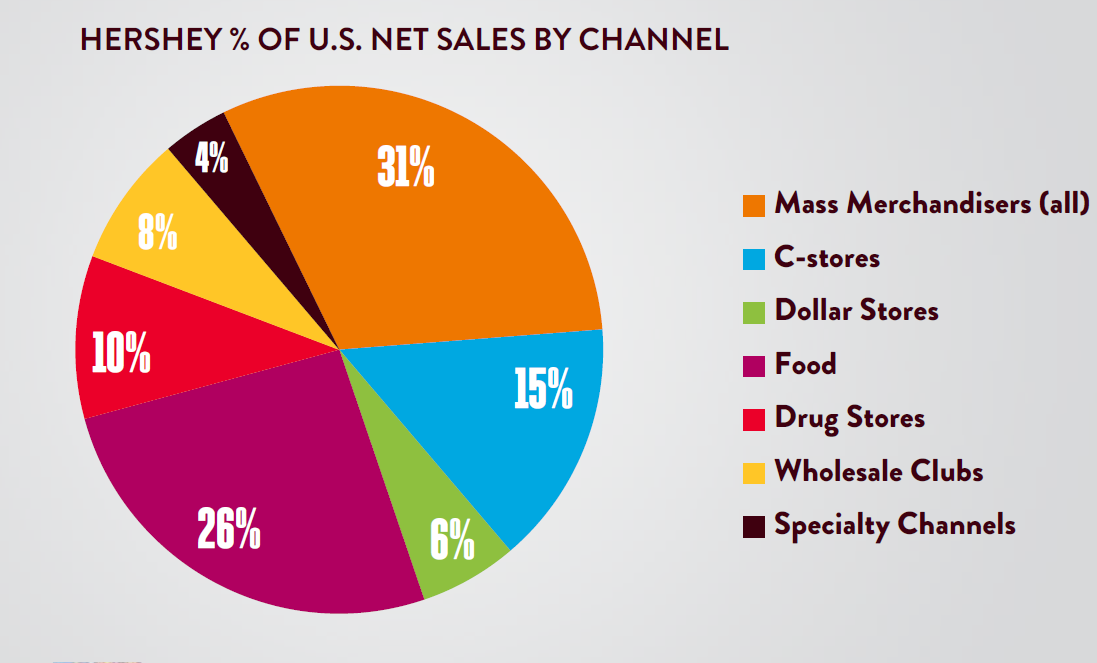 Assessing Hershey's Customer Relationships and Initiatives
Who are Hershey's customers?
The Hershey Company's (HSY) customers include the following:
mass merchandisers, wholesale distributors, and wholesale clubs
drug stores, chain grocery stores, and convenience stores (C-stores)
vending companies and concessionaires
dollar stores and department stores
In 2014, 25% of Hershey's revenue came from a wholesale distributor, McLane Company, the primary distributor of Hershey products to Wal-Mart (WMT).
Hershey can pass on cost increases to its customers because demand for confectionery products (XLP) is largely inelastic. We saw this in action last year when Hershey increased its prices in response to increased input costs. The company's volume was not affected by these 8% price increases.
Article continues below advertisement
Consumer relationship initiative
Today consumers want to know about the ingredients in their food, where they come from, and how they are made. For example, 68% of Hershey's total consumers want to learn about the ingredients the company is using on the labels of its products. Consequently, Hershey plans to offer information opening through the following new initiatives:
simple, easily understood ingredients on its labels
ingredient transparency
minimally processed ingredients
sustainably sourced ingredients
Hershey is also planning to stop using GMO sugar, milk from cows treated with bovine growth hormones, artificial colors and flavors, gluten and high fructose corn syrup. Nestle (NSRGY) has likewise come up with a similar commitment of simple and easy-to-understand ingredients to make its customers "feel good" about what they eat. Nestle is also planning to remove artificial flavors and colors from all its 250 confectionery products by the end of 2015.
Many food companies are focusing on healthy food improvements. Recently, Panera Bread Company (PNRA) said "no-no" to 150 artificial preservatives, sweeteners, colors and flavors. Yum! Brands' (YUM) Pizza Hut has also removed all artificial colors and flavors. The Consumer Discretionary Select Sector SPDR Fund (XLY) has significant holdings in the restaurant industry.
Consumer insights
Hershey is working with innovative firms like Palantir Technologies to build predictive analytical capabilities in the areas of consumer insights and enterprise connectivity.
Continue to the next part of this series for a closer look at Hershey's marketing strategies and initiatives.