Weighing Altria Group's Strengths and Opportunities
Altria's major strength is its diversified portfolio, which includes wine and beer assets. Altria has the most diverse business model among US peers.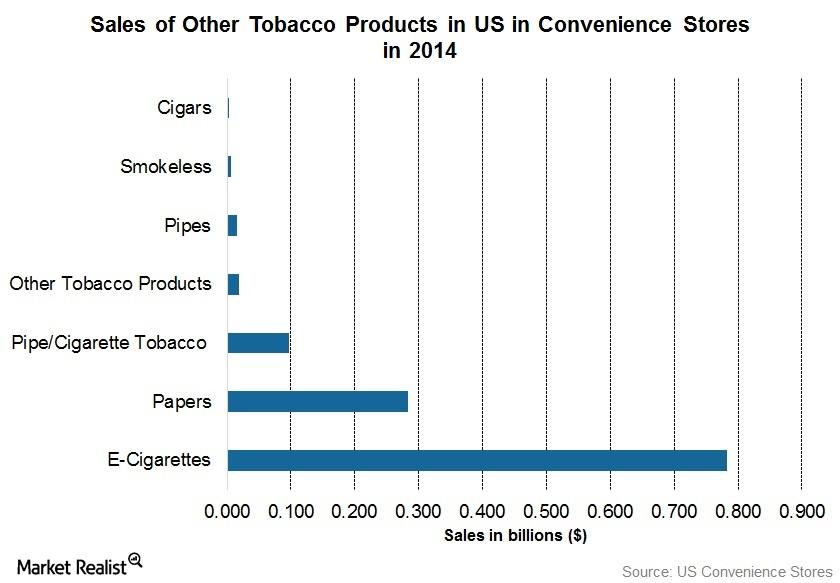 Diverse business portfolio
Altria Group's (MO) major strength is its diversified business portfolio. Altria's core tobacco companies are complemented by its wine and beer assets, which help give Altria the most diverse business model among US peers.
The company has built some of the best-known cigarettes, smokeless tobacco, and cigar brands in the world, with Marlboro being their largest and most popular selling cigarette in the US. Marlboro's retail (XRT) share for 2014 increased 0.1 share points versus 2013.
Article continues below advertisement
Article continues below advertisement
Strong research and development
Altria Group also has strong R&D (research and development) facilities, which helps in developing innovative products. For example, Altria's former subsidiary Philip Morris International (PM) is exclusively licensed to commercialize Altria's e-vapor products internationally. The companies' combined R&D and marketing will help revamp the distribution of MarkTen, their e-vapor product.
Growing e-cigarette opportunity
According to a survey by United States Convenience Stores cited in Statista, the in-store sales of e-cigarettes in the US was $0.78 billion in 2014—the highest compared to other tobacco products. Altria Group's subsidiary Nu Mark is focusing on developing and marketing of innovative tobacco products for adult consumers.
In an attempt to stay ahead of demand peers, Reynolds American (RAI) and Vector Group (VGR) also have also begun developing and marketing e-cigarettes. Vuse and Zoom are the e-cigarettes produced by these companies, respectively.
Smokeless tobacco products
There has been a significant growth in the popularity of smokeless tobacco products in the US. Altria's subsidiary, US Smokeless Tobacco Company contributes to Altria's offerings in the smokeless snus category. Some of its popular brands include Skoal, Husky, Copenhagen, and Marlboro Snus.
Reynolds American also offers smokeless tobacco products under its subsidiary American Snuff Company. American Snuff's brands include Grizzly and Kodiak.
Altria (MO) has exposure in the iShares S&P 100 ETF (OEF), with ~1.0% of the total weight of the portfolio, as of September 1, 2015.
In the next part of this series, we'll look at potential obstacles to Altria Group's future growth.