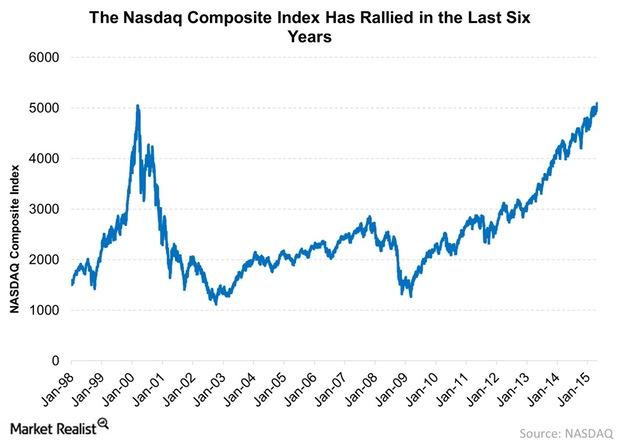 Why the NASDAQ's 5000 Level Is Not Like the Tech Bubble
By Russ Koesterich, CFA

Apr. 30 2015, Published 12:39 p.m. ET
Russ explains why today's U.S. technology rally is different from the tech bubble we experienced back in 2000.
The technology-heavy Nasdaq Composite Index hit a new record last week, as a broader rally in stocks helped nudge it past its 2000 peak. At the same time, mergers and acquisitions (or M&A) and initial public offering (or IPO) activities continue to gather speed.
While some market watchers are taking all of this as a sign that we're in another tech bubble, my take is that we're not. As I write in my new weekly commentary, "As Milestones Are Crossed, Be Selective," there are several reasons why today's tech rally is different from the one we saw back at the turn of the millennium.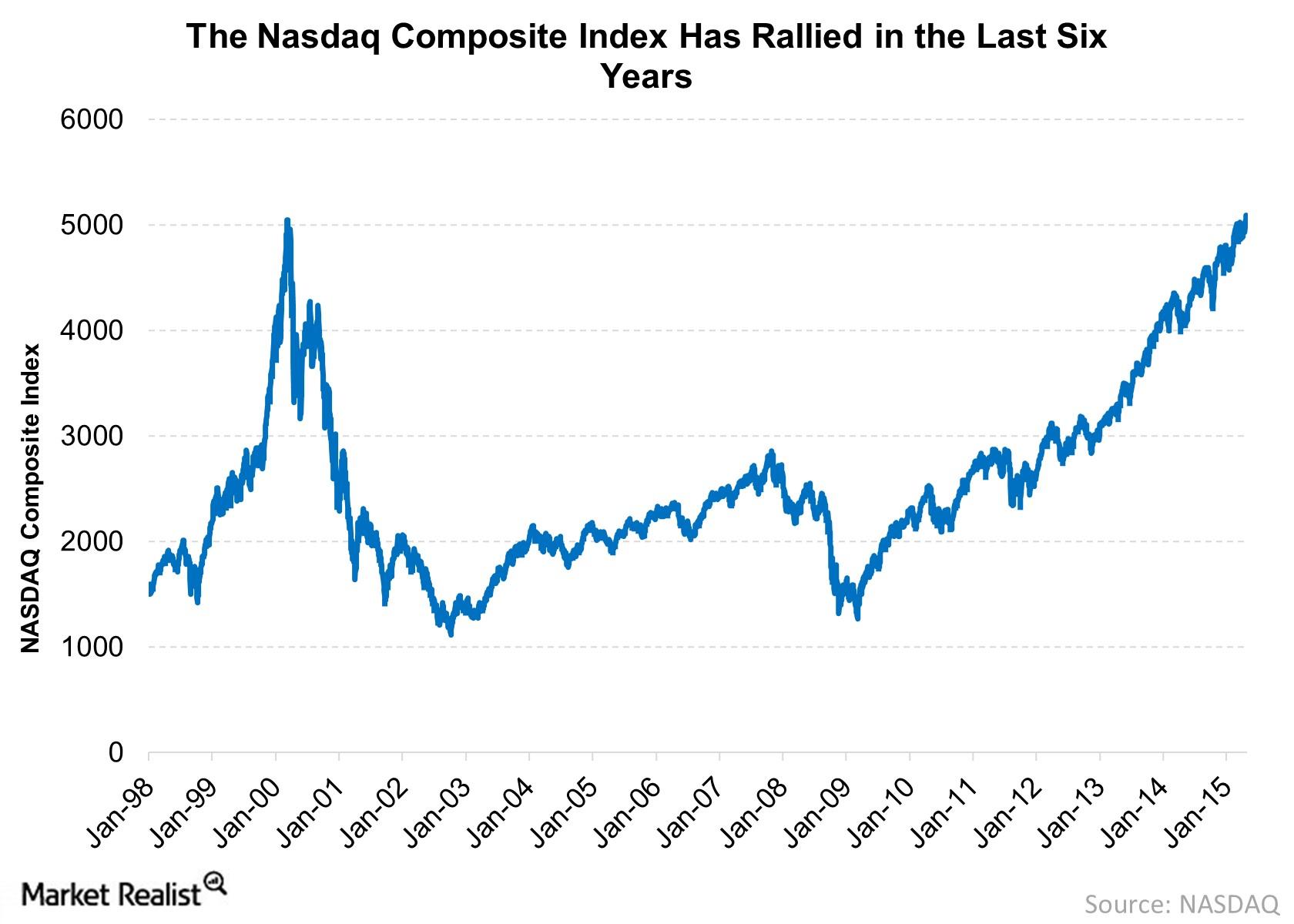 Market Realist –
Article continues below advertisement
The NASDAQ's 5000 level is not like the tech bubble; valuations are currently much cheaper.
Recently, the Nasdaq Composite Index (QQQ) finally surpassed the 5000 mark, which it briefly touched in the year 2000. Momentum chasing and greed had caused the tech sector to trade (XLK) (IYW) at ludicrous valuations. The bubble burst, as there was a huge divide between price and earnings.
The index is revisiting similar levels after 15 years. Earnings have grown multifold, making current valuations sane. The NASDAQ has grown nearly four times, or at a CAGR (compounded annual growth rate) of ~25.9% since March 2009. However, the earnings growth has more or less kept pace with the price.
Meanwhile, the S&P 500 Index (SPY) (VOO) has grown by a CAGR of only 5.8%. The tech sector has outshone the broader markets in the last six years and could continue to do so. We'll explore the reasons in the rest of this series.