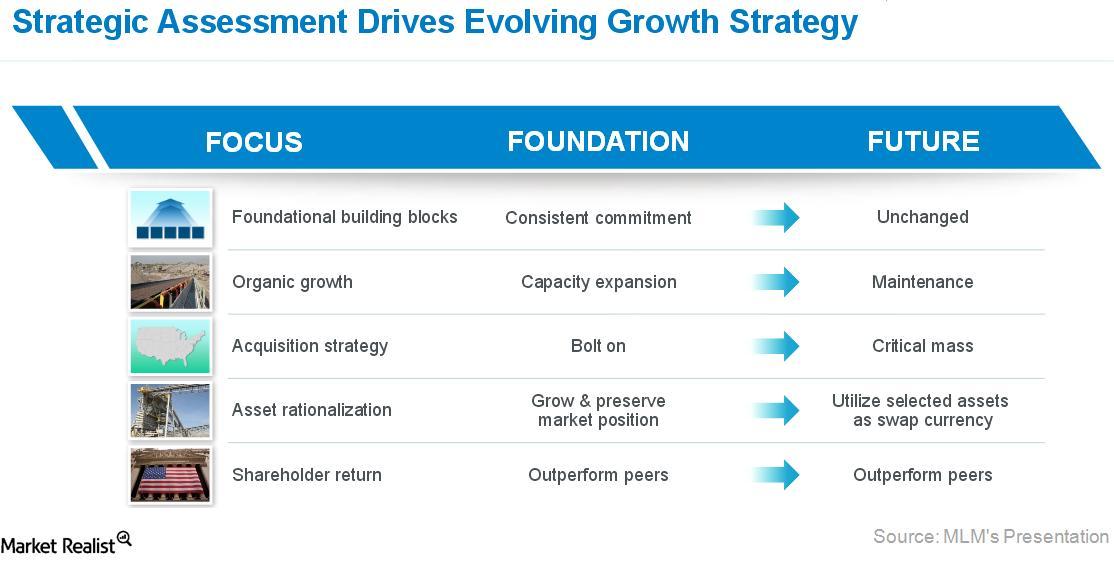 Maverick Capital Sells Its Position in Martin Marietta Materials
Maverick Capital and MLM
Article continues below advertisement
MLM 4Q14 results beats estimates
Martin Marietta Materials's 4Q14 net sales were up 59% to $779.5 million, compared with net sales of $491.4 million in 4Q13. Earnings per diluted share were $0.94, compared with $0.77 in 4Q13. Martin Marietta Materials beat its fourth quarter revenue estimates by $84 million and its earnings estimates by $0.17.
MLM's aggregates product line volume increased by 18.8%, while the aggregates product line prices increased by 6.7%. The company's heritage aggregates product line volume increased by 7.6% and heritage aggregates product line prices increased by 6%.
MLM's peers in the building materials industry include Headwaters (HW) and USG Corporation (USG), which also recently reported their quarterly earnings. Headwaters beat its 1Q15 earnings and reported an impressive increase of 143%. However, USG Corporation missed its 4Q14 earnings and revenue estimates by $0.13 and $17 million, respectively. The iShares US Home Construction ETF (ITB) has a 15% exposure to the Basic Materials sector.
Article continues below advertisement
TXI-related synergy accelerated in 4Q14
In July 2014, MLM acquired TXI, previously known as Texas Industries. TXI is a leading supplier of cement, aggregate, and consumer product building materials. The Dallas, Texas-based company was founded in 1946. Each share of TXI was exchanged for 0.70 share of newly issued Martin Marietta stock. The merged business ownership was split in a ratio of 70:30 among Martin Marietta and TXI shareholders.
During the fourth quarter earnings release on February 10, 2015, Martin Marietta Materials CEO, president, and chairman of the board C. Howard (Ward) Nye stated, "We now expect to achieve annual synergies of $100 million by the end of 2016, an increase of more than 40% compared with our previously announced target. Our 2015 plan assumes achievement of our targeted general and administrative synergies. As we continue the integration process, we remain committed to achieving world-class safety standards and increasing shareholder value."
About Martin Marietta Materials
Martin Marietta Materials (MLM), an American-based company and a member of the S&P 500 Index, is a leading supplier of aggregates and heavy building materials, with operations spanning 32 states, Canada, and the Caribbean. Its main product types are aggregates, asphalt, cement, ready-mixed concrete, as well as magnesia chemicals and lime.