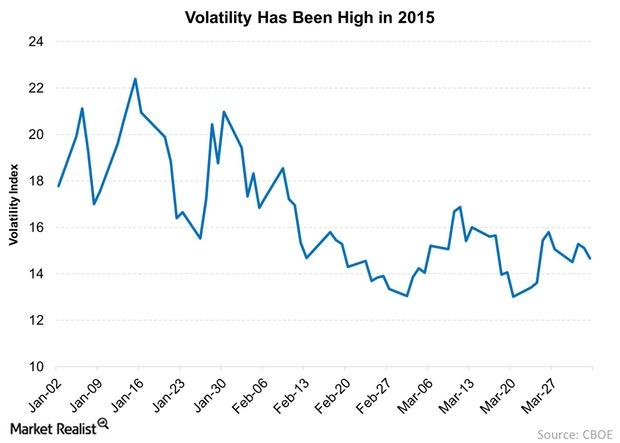 Why Market Volatility Is the New Normal
By Heather Pelant

Apr. 7 2015, Published 4:54 p.m. ET
Worried about the effects of market volatility on your investments? Heather Pelant provides three tips for how to weather market bumps and stick to your strategy.
The news surrounding market volatility is almost enough to make one bolt under the bed, never to invest again. The headlines often speak of "roller coasters", "turbulence" or "markets getting roiled". Even colleagues of mine will begin to question their investment plan, and they are all trained to know better.
Market volatility is the new normal . What does that mean exactly? Days of market ups and downs are here to stay. I promised to cover Five Secrets of Successful Investors in greater detail this year, and today I'm going to talk about market bumps (a.k.a. volatility). What we know is that the wider the swings in the price of an investment, the harder it is not to worry. None of us like the prices of our investments to bounce around. Yet that is exactly what they do.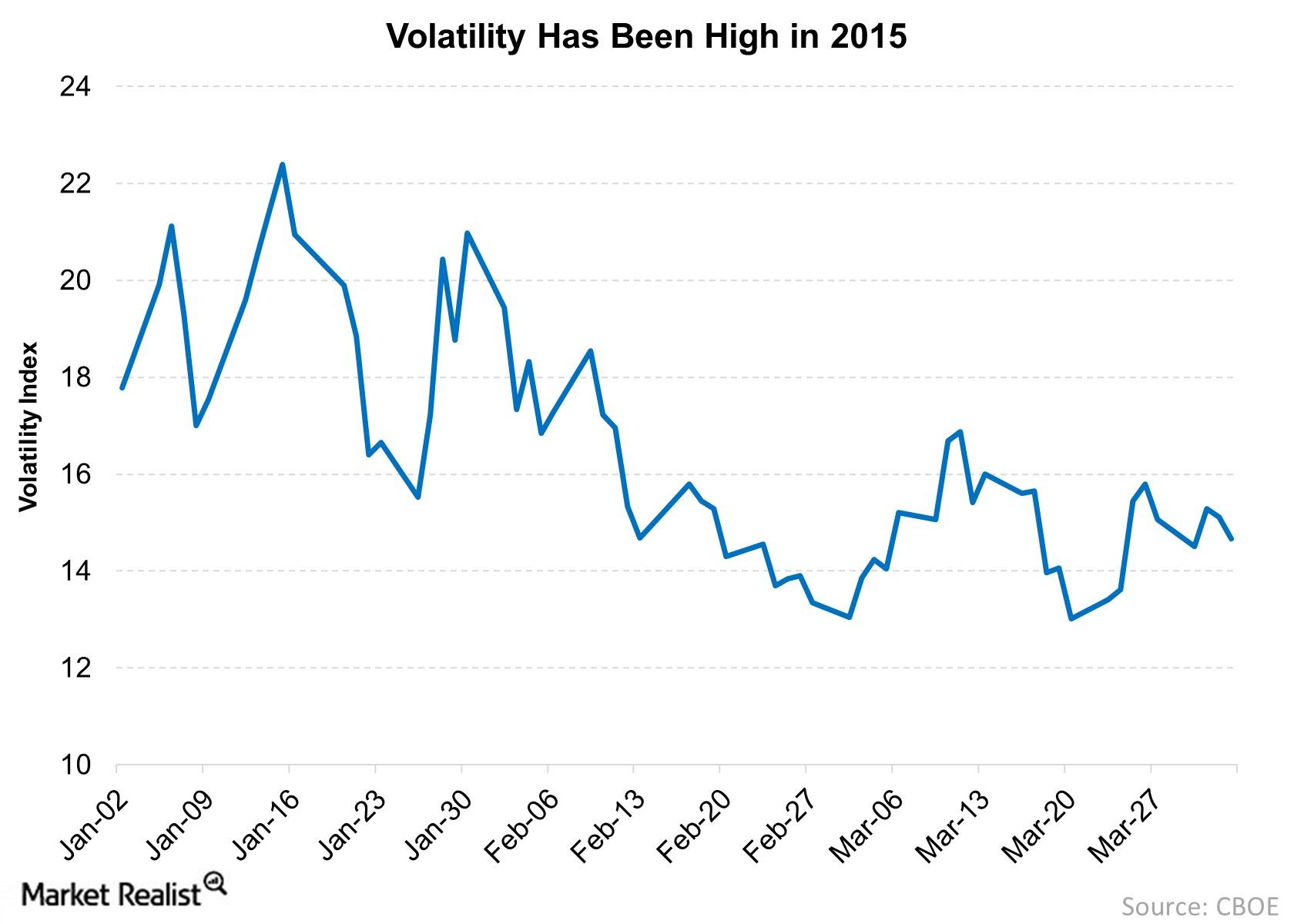 Article continues below advertisement
Market Realist – Market volatility is the new normal as the stronger dollar, high valuations, and poor economic data act as headwinds.
The graph above shows the volatility index (VXX) (or VIX) for the current year. The volatility index is an indicator of how risky investors perceive the stock market to be, and thus is also known as the "fear gauge."
Stocks (VTI) saw a lot of volatility at the start of the year, mainly due to the situation in Greece and weak growth in most major economies. However, volatility has tapered down since, and now stands at ~15. This is, however, higher than the volatility levels we saw in most of 2014, when the stock markets were very calm.
Plus, volatility could be here to stay, due to poor global cues and a stronger dollar (UUP), which is a big headwind for US large caps (OEF).
Also, the US economy added only ~126,000 jobs in March, before which, the economy had created 200,000 or more jobs for 13 consecutive months. This led to a dip in Treasury yields (TLT), as it drove expectations that the Fed will postpone the rate hike. Poor consumption and other economic data point towards subdued growth in 2015. All these factors put together mean that market volatility could remain elevated for a while.