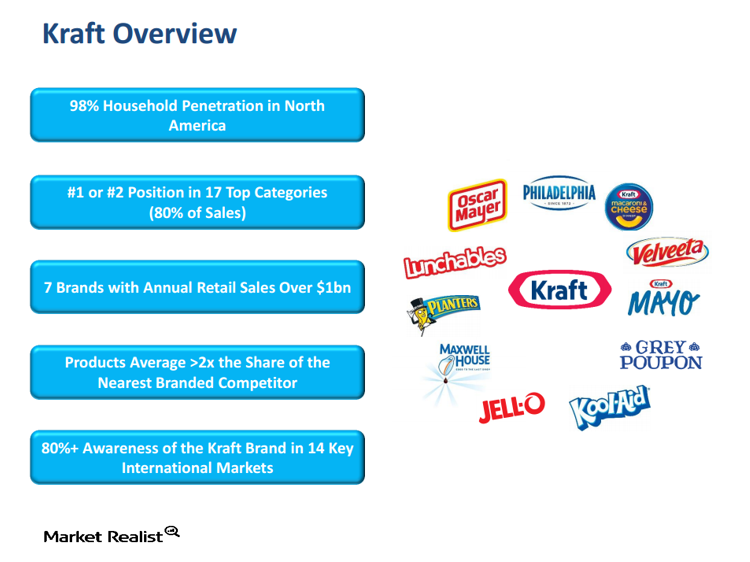 The Kraft–Heinz Merger and Material Adverse Change, Part 3
By Brent Nyitray, CFA, MBA

Apr. 9 2015, Updated 1:50 p.m. ET
Why material adverse change matters
The MAC (material adverse change) clause is one of the first things arbitrageurs look at. In the Kraft–Heinz merger, the MAC clause lays out the circumstances under which Heinz can back out of its deal with Kraft (KRFT).
Article continues below advertisement
The MAC clause, explained
As a general rule, MAC clauses follow a similar format. Nearly anything that has a material adverse effect on the company will be considered a MAC, but there are exceptions to that rule.
Please note that the following MAC clause has been shortened here to limit the legalese. Our explanatory notes are in brackets. You should still read and understand the actual language in the merger agreement.
"Company material adverse effect with respect to any Person means any events or developments that, individually or in the aggregate, have a material adverse effect on the business, properties, financial condition or results of operations of such Person and its Subsidiaries, taken as a whole, excluding any effect that results from or arises in connection with:
the execution and delivery of this Agreement, the performance by any party hereto of its obligations hereunder, or the public announcement or pendency of the Merger [in other words, if key employees or vendors leave because they don't want to deal with Heinz, that isn't a MAC]
any change, in and of itself, in the market price, credit rating or trading volume of such Person's securities it being understood that the facts or occurrences giving rise to or contributing to such change may be deemed to constitute, or be taken into account in determining whether there has been or would reasonably be expected to be, a Material Adverse Effect [a credit downgrade or a collapse in Kraft's stock isn't a MAC in of itself, but the reason for it is]
any change in applicable law or GAAP [generally accepted accounting principle— self-explanatory]
geopolitical conditions, the outbreak of a pandemic or other widespread health crisis, the outbreak or escalation of hostilities, any acts of war, sabotage, or terrorism, or any escalation or worsening of any such acts of war, sabotage, or terrorism threatened or underway as of the date of this Agreement [for example, consumer companies were demolished when the SARS outbreak happened in Asia]
any hurricane, tornado, flood, earthquake, volcano eruption or natural disaster [note the disproportionate effect clause—a drought that raises food prices isn't a MAC, but a hurricane that takes out one of Kraft's manufacturing facilities is]"
Merger arbitrage resources
Other important merger spreads include the deal between Time Warner Cable (TWC) and Comcast (CMCSA) as well as the merger between Pharmacyclics (PCYC) and AbbVie (ABBV). For a primer on risk arbitrage investing, read Merger arbitrage must-knows: A key guide for investors.
Investors who are interested in trading in the consumer discretionary sector should look at the Consumer Staples Select Sector SPDR Fund (XLP) or the iShares Global Consumer Staples ETF (KXI).