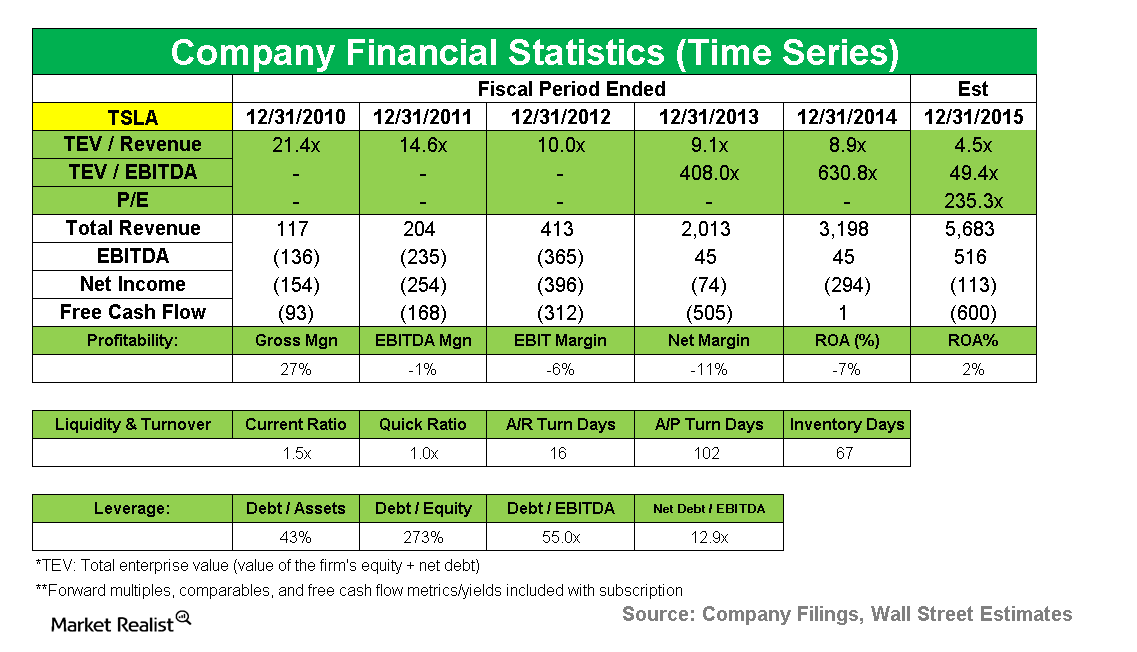 Highfields Capital Initiates a Stake in Tesla Motors
Highfields Capital's Stake in Tesla Motors
Highfields Capital began a new position in Tesla Motors (TSLA) by purchasing 91,926 shares of the company, the value of which constitutes 0.17% of the fund's 4Q14 portfolio. Tesla Motors is part of the PowerShares QQQ Trust ETF (QQQ) with a 0.51% representation. The iShares US Consumer Goods ETF (IYK) fund also has a holding in Tesla Motors with a stock weight of 0.9%.
Article continues below advertisement
Article continues below advertisement
Tesla Motors overview
Tesla Motors is involved in the design, development, manufacturing, and sales of electric vehicles and advanced powertrain components for electric vehicles. Tesla is the owner of its services and sales centers and also its supercharger stations. The company's first vehicle was the Tesla Roadster. However, the company is currently producing and selling its second vehicle, the Model S sedan. The company's development efforts are on track for producing and shipping its third vehicle, Model X, during the course of 2015. Following the Model X, the goal of the company is to introduce the Model 3, an affordable sedan, in 2017.
Capacity expansion and productivity enhancements
The company is planning to expand capacity in a multitude of areas ahead of the launch of Model X during 2015. Tesla plans to install highly automated state-of-the-art machining and casting operations that cater to different aluminum components that the Model X and Model S use within Central California. The company is also increasing production on its novel drive unit line to meet customer demand for all-wheel drive dual motor automobiles.
Article continues below advertisement
Revenues and gross margin increase in 2014
The primary source of the company's revenue is from vehicle sales. During 2014, the company recognized total revenues amounting to $3.2 billion, representing a $1.19 billion increase from the total revenues of $2.01 billion for the year ended December 31, 2013. This increase was majorly driven by the growth of the worldwide deliveries for the company's Model S product.
Gross margin for the year ended December 31, 2014, was 27.6%, which represented a significant increase from 22.7% in the year ended December 31, 2013. Component cost reductions, supply chain efficiencies, and higher production volume for vehicles contributed to the higher gross margin for 2014. However, "one-time manufacturing inefficiencies," due to the transition to the new assembly line and the introduction of the dual motor all-wheel drive Model S, acted as factors that partially offset the rise in gross margin in 2014.
Tesla Motors has a price-to-book (or PB) ratio of 27.3x, while peers Toyota Motor (TM), Ford Motor (F), and General Motors (GM) trade at PB values of 1.7x, 2.6x, and 1.8x, respectively. The relatively high PB ratio for Tesla indicates that investors are positive about the future earnings potential of the company.
In the next part of this series, we'll cover Highfields Capital's new position in Zoetis.