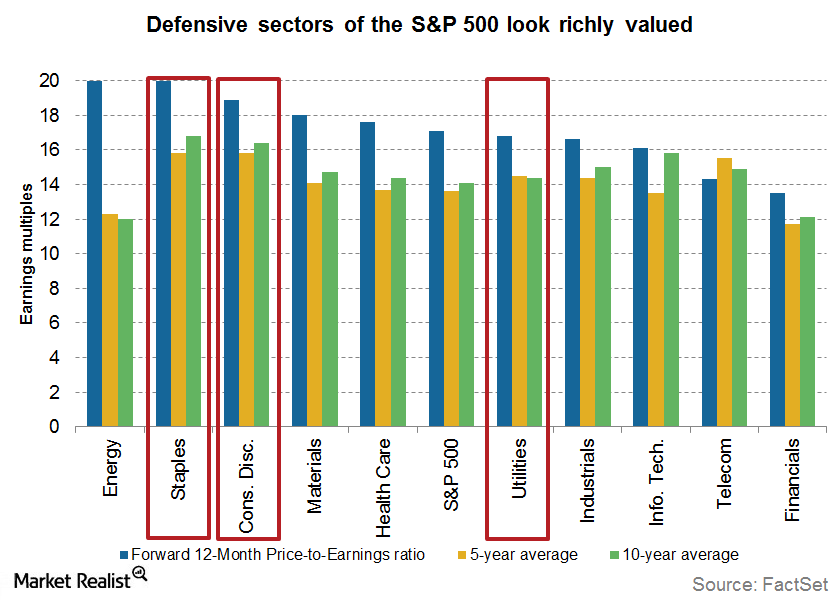 Why Cyclical Momentum Favors The Tech Sector
…And mind your "P's"
Utilities were been among the best-performing sectors last year. I can understand why: With interest rates still at record lows, and with economic uncertainty still a factor, investors naturally favor defensives, which tend to be less sensitive to market movements. But these valuations are really stretched right now.
Article continues below advertisement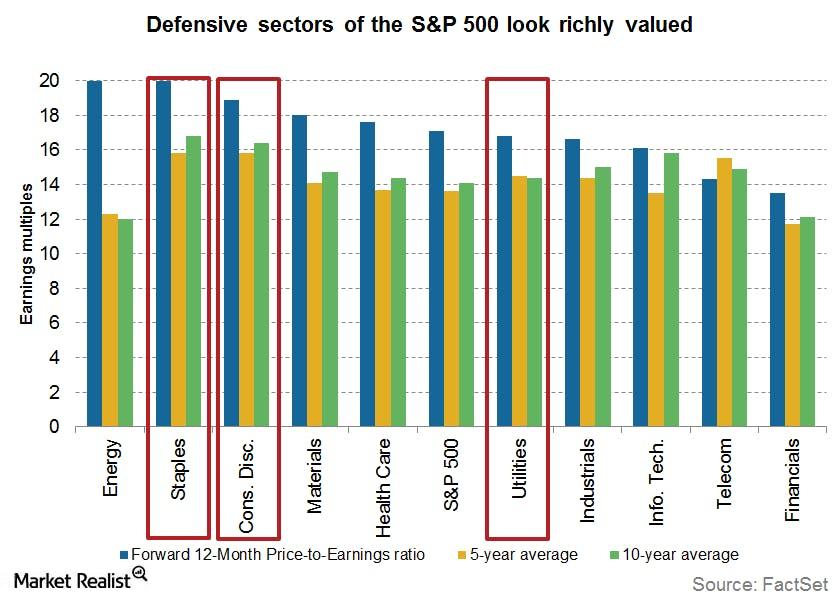 Market Realist – Defensive stocks, like utilities (XLU) and consumer staples (XLP), are usually the go-to sectors for investors in times of economic uncertainty. Defensive stocks, like utilities, are often called bond market proxies. Their prices tend to rise with a fall in rates—much like fixed-income instruments. However, these sectors looks overvalued at the moment. The Staples and Consumer Discretionary sectors (XLY) have forward price-to-earnings, or PE, multiples of 20x and 18.9x—much higher than the broader market's 17x and their own historical averages. This can be seen in the previous graph.
Article continues below advertisement
The US economy picked up speed in the last year with gross domestic product, or GDP, growth rates of 4.6%, 5%, and 2.6% in the last three quarters of 2014. The labor economy is much improved. Consumer sentiment is looking up. The interest rates are set to rise in 2015. Bond market proxies, like the utilities sector, will likely suffer. In contrast, cyclical momentum favors the tech sector. Economic growth favors cyclical stocks like technology (XLK).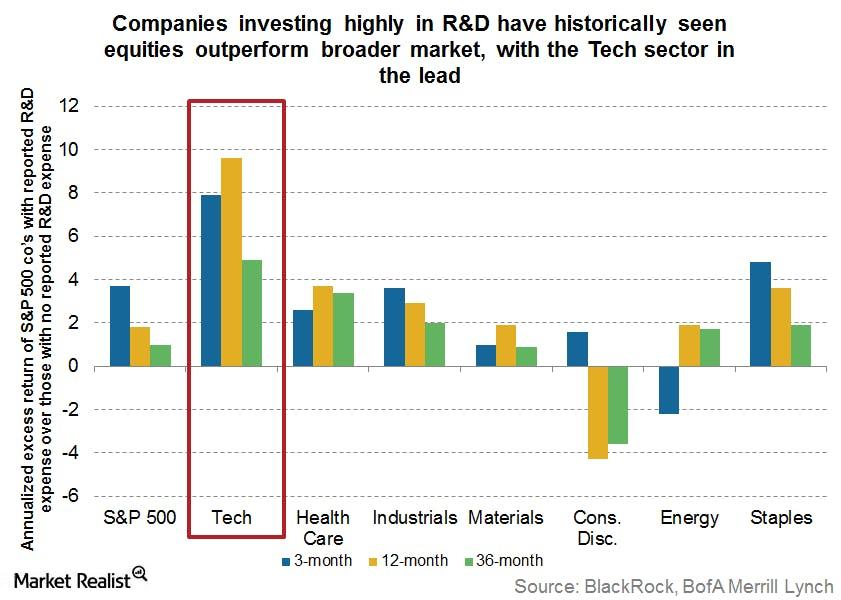 Market Realist – The tech sector invests in a lot of research and development, or R&D. It's set to increase as the economy gathers momentum. Historically, R&D proved to be positively correlated with equities' performance. The previous graph shows how companies investing highly in R&D benefit from excess returns. They outperform broader equity markets (SPY) (IVV).
In the next part of this series, we'll discuss how strong cash reserves and increasing rates could be tailwinds for tech stocks.