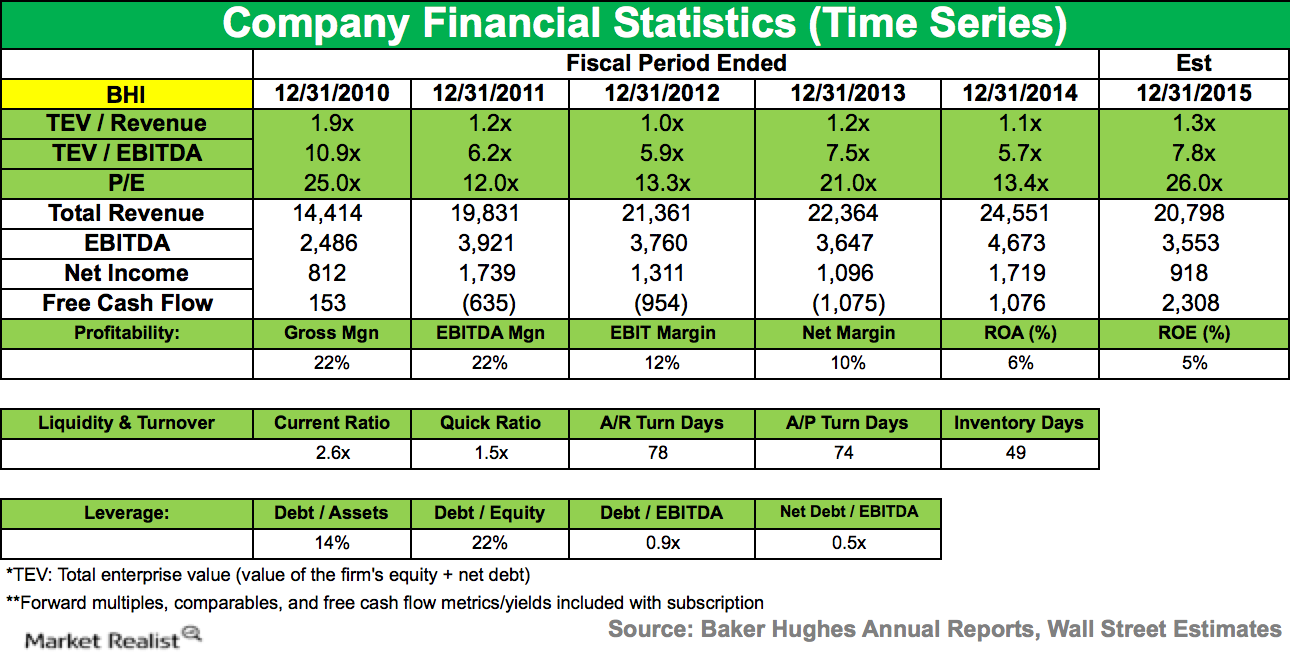 ValueAct Capital discloses activist stake in Baker Hughes
ValueAct Capital goes activist on Baker Hughes
Activist hedge fund ValueAct Capital declared a position in Baker Hughes (BHI) in the company's 13D filing on January 15, 2015. The fund disclosed a 5.1% stake in Baker Hughes, a provider of oilfield services. The fund paid $1.22 billion for 21.95 million BHI shares at an average price of $55.68 per share.
Baker Hughes is a leading supplier of oilfield services, products, technology, and systems to the worldwide oil and natural gas industry.
Article continues below advertisement
Halliburton acquires Baker Hughes
ValueAct's investment came as Baker Hughes will be acquired by its rival Halliburton Company. Halliburton (HAL), one of the largest US oilfield service companies, agreed to acquire Baker Hughes in November 2014. The deal is priced at $34.6 billion. Baker Hughes shareholders will get 1.12 HAL shares plus $19 in cash for each share of BHI.
ValueAct and Baker Hughes
In its 13D filing, ValueAct didn't declare the purpose of its investment in Baker Hughes. ValueAct started buying shares of BHI one week after the announcement of the Baker Huges-Halliburton deal. Ubben said, "We love the merger with Halliburton. We want this deal to get done especially because of the oil price decline."
Ubben believes that this merger will benefit BHI, as it will cut the overlapping costs and the company will "get through the current downturn" in the oil industry. ValueAct is now the third largest shareholder in Houston-based Baker Hughes.
ValueAct's recent involvements
With an 8.3% stake, ValueAct is seeking a board seat in Microsoft Inc. (MSFT). However, Ubben is "frustrated" with the way the Microsoft board has handled the fund's request for a board seat.
In December, ValueAct signed a cooperation agreement with Allison Transmission Holdings (ALSN). The agreement includes an option for the appointment of ValueAct partner Gregory Spivy to the Allison Transmission board.
In September, Valeant Pharmaceuticals International (VRX) appointed Ubben as a director of its board.
To find out more about ValueAct's recent 13D positions, read Market Realist's Overview of ValueAct Capital's filings. In the coming parts of this series, we'll discuss Baker Hughes in more detail.