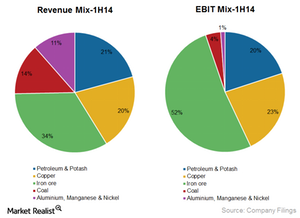 Operations overview for BHP Billiton
By Anuradha Garg

Jan. 2 2015, Updated 5:02 p.m. ET
BHP overview
BHP Billiton (BHP), a leading diversified resources company, is one of the world's largest major commodity producers. Headquartered in Melbourne, Australia, BHP Billiton operates 100 locations in 25 countries. A merger between BHP and Billiton created the company in June 2001.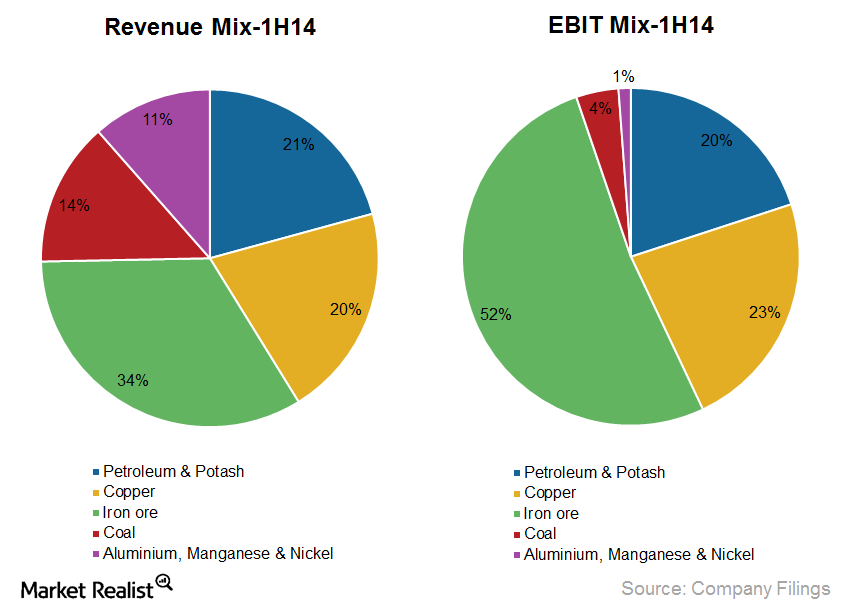 The company's commodities include the following materials and substances:
iron ore
metallurgical and energy coal
oil
gas
copper
aluminum
manganese
uranium
nickel
silver
Article continues below advertisement
BHP's segments
BHP's work is organized into five business units:
petroleum and potash
copper
iron ore
coal and aluminum
manganese and nickel
The company mainly focuses on low-cost, long-life assets. In keeping with this focus, BHP decided to spin its other assets off into a separate company. The assets that didn't fall into the low-cost and long-life categories were not at the center of BHP's approach. Most of the demerged assets were small compared to the "core" ones—iron ore, coal, copper, petroleum, and potash—and contributed only 3% of the overall EBITDA (earnings before interest, tax, depreciation, and amortization).
Peers
BHP competes against different players in each of its product segments. Overall, Rio Tinto (RIO) is BHP's closest diversified peer. Rio operates the following product segments:
iron ore
aluminum
copper
diamonds
minerals
energy
Vale SA (VALE) is less diversified than BHP and Rio. Based in Brazil, Vale is the largest iron ore mining company in the world.
The international segments of Cliffs Natural Resources (CLF) compete against seaborne iron ore and coal players, including BHP.
The SPDR S&P Metals & Mining ETF (XME) offers investors a good way to gain exposure to the metals and mining sector without having to pick individual companies.