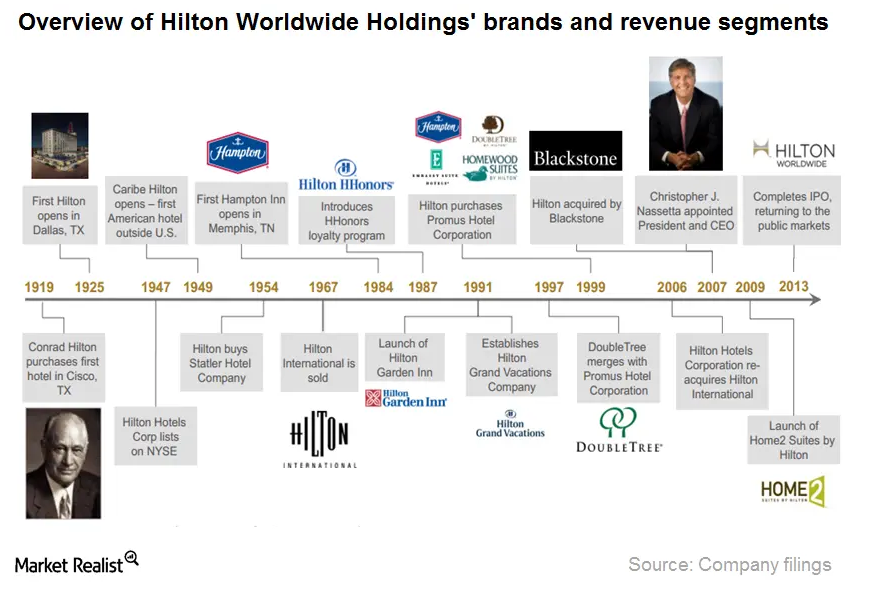 Overview: Hilton Worldwide Holdings Inc.
Company overview
Hilton Worldwide Holdings is one of the largest hospitality companies in the world. It was founded in 1919 by Conrad Hilton when he bought his first hotel in Texas. Then, Conrad Hilton opened the Dallas Hilton. This was the first hotel to carry the Hilton name. It acquired many hotel companies and launched many new brands.
In 2007, Hilton was acquired by Blackstone. It owned 76% of Hilton's stock as of December 2013. Since the acquisition, the company has delivered the highest growth in the industry. It experienced a 40% system-wide growth in room count.
Article continues below advertisement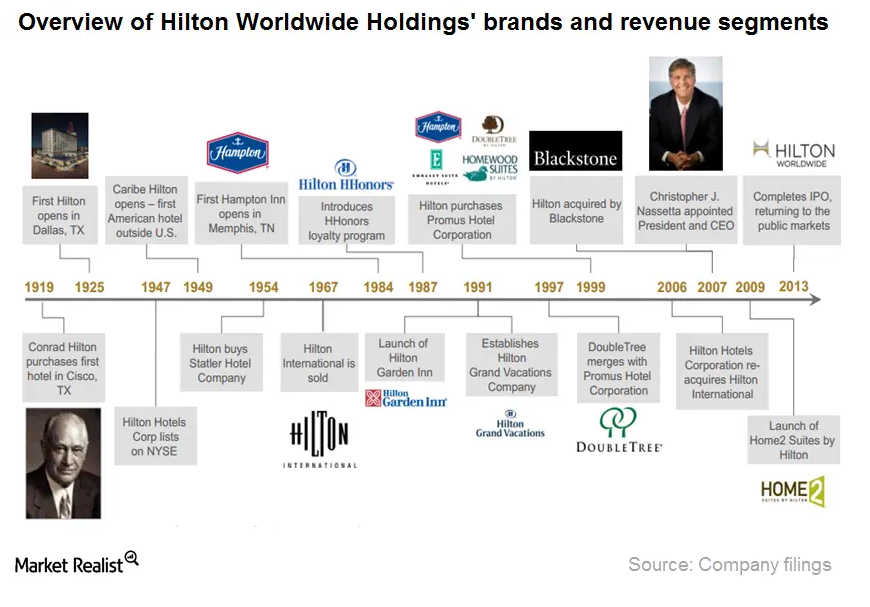 The company operates a portfolio of 11 world-class brands. As of June 30, 2014, Hilton's portfolio consisted of 694,000 rooms. It represents a global market share of 4.5%.
Article continues below advertisement
Hilton also has 210,000 rooms in the pipeline. More than 50% of the rooms are under construction. This is the largest pipeline of rooms in the industry. Hilton's global market share of rooms under construction is 17.9%. Its global market share ranks first in the industry. Rooms under pipeline include projects in the planning and under-construction stages. However, it doesn't include projects in the unconfirmed stage. It represents the company's growth and expansion plans.
Market capitalization
In December 2013, Hilton's stock began trading publicly. It was listed on the NYSE under the symbol "HLT" when it completed its initial public offering (or IPO). Hilton (HLT) currently trades at $ 21.5. It has the highest market capitalization of $24.31 billion—compared to its peers including Marriott International's (MAR) $20.61 billion, Starwood Hotels & Resorts' (or HOT) $15.64 billion, Wyndham Worldwide Corp's (WYN) $10.13 billion, and Hyatt Hotels Corp's (H) $9.47 billion.
Some of these stocks are also part of the Consumer Discretionary Select Sector SPDR Fund (XLY).