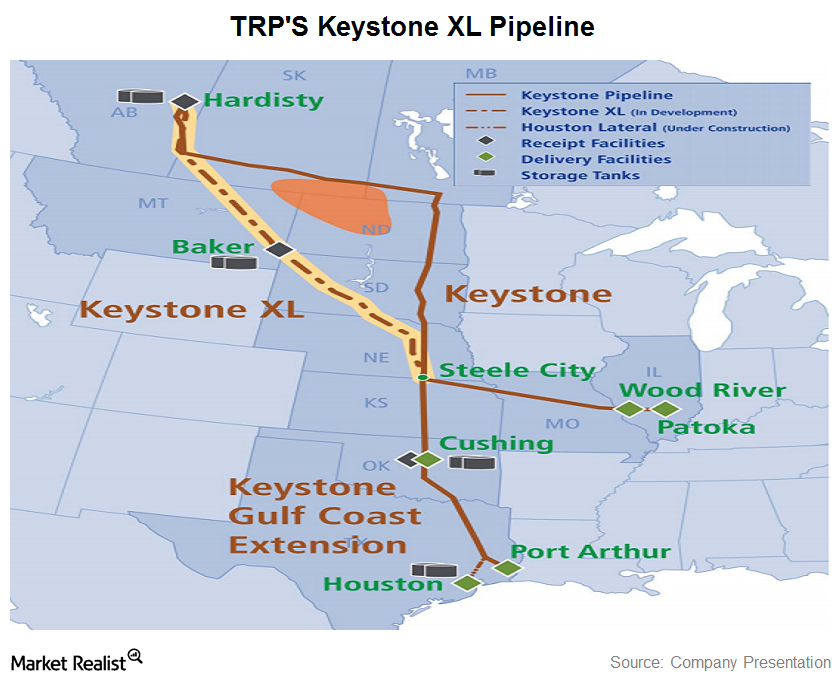 TransCanada's controversial Keystone XL Pipeline project
Keystone XL pipeline project
The Keystone XL Pipeline project is a proposed 1,179-mile pipeline. It begins in Alberta, Canada and extends south to join the existing Keystone Pipeline in Steele City, Nebraska. The pipeline will have the capacity to transport 830,000 barrels of oil per day.
Article continues below advertisement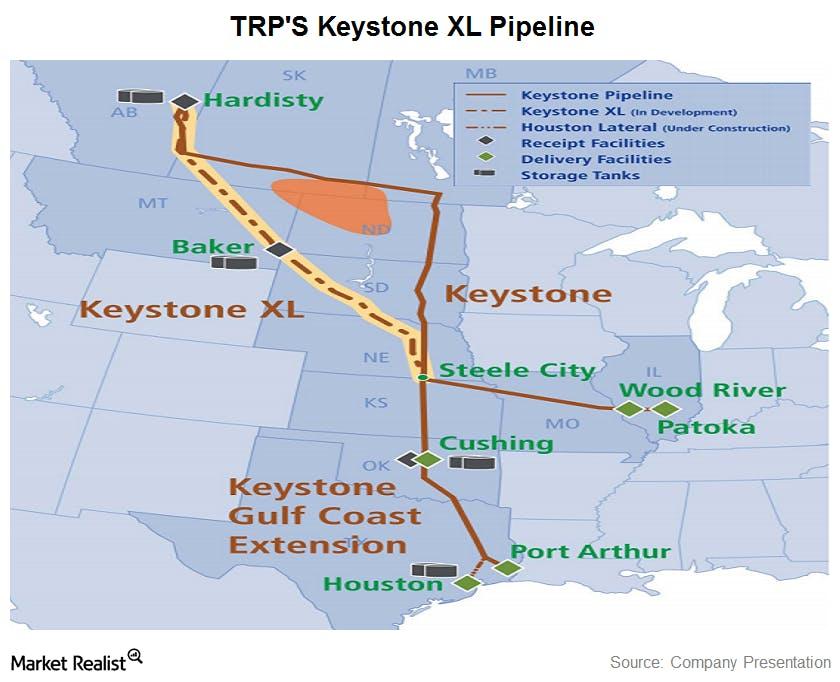 The Keystone XL Pipeline will also transport crude from the Bakken region. This will give Canadian and U.S. oil producers more access to Midwest and Gulf Coast refineries.
Project's challenges
The U.S. government has been reviewing the Keystone XL Pipeline project for almost six years.
The most recent delay came in April 2014. The U.S. Department of State (or DOS) said that it won't be able to make a final decision on the pipeline until a decision is reached on the Nebraska state Supreme Court case. The case is disputing the pipeline's route inside the state.
In 2013, Nebraska Governor Dave Heineman approved the proposed Keystone XL Pipeline route through the state.
Why so many hurdles?
Opponents for the Keystone XL project include different environmental groups, citizens, and politicians. The concerns are related to the project's negative environmental impacts.
So, where does the project stand?
President Obama has said that he will have the final word on the pipeline. Global warming concerns will be his primary interest.
However, Nebraska's Supreme Court review must be completed first. The final decision will likely be delayed until the end of the year or early 2015.
How are these delays impacting TRP?
Currently, the project's estimated cost is $5.4 billion. Russ Girling, TransCanada Corp's (TRP) CEO, said that the cost could double by the time the U.S. government completes its review.
Key beneficiaries
If the pipeline is built, a key beneficiary would be Suncor Inc. (SU). The Keystone XL will eliminate many logistical issues. Integrated companies like ExxonMobil (XOM), as well as refineries like Valero Energy (VLO), will also benefit.
XOM and VLO are components of the Energy Select Sector SPDR ETF (XLE). SU is a component of the Vanguard Total World Stock Index Fund (or VT).
In the next part of the series, we'll discuss TRP's Energy East Pipeline project.
Visit the Market Realist Energy MLPs page to learn more.