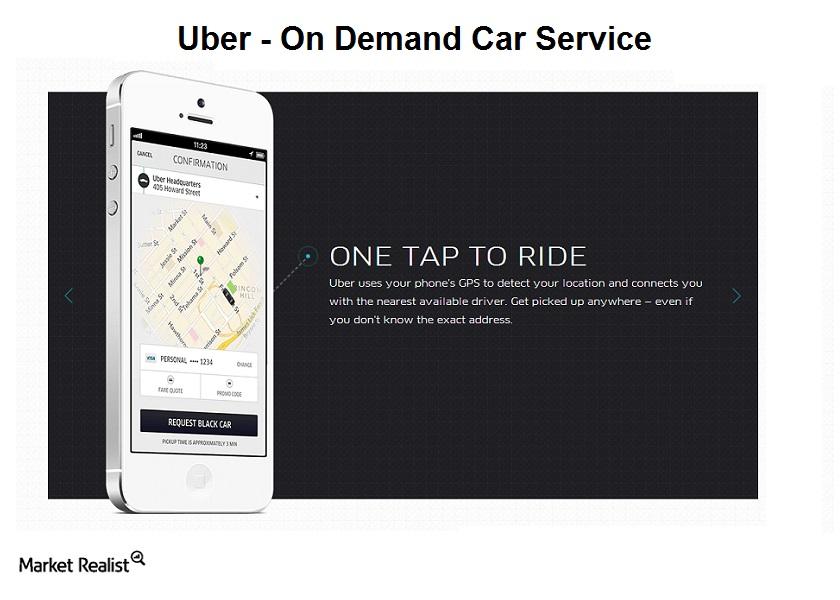 A key guide to Uber and the changing world of transportation
Uber
Uber is a San Francisco–based on-demand car service that's accessed through a mobile phone application. Though Uber has only been operating for four years, it has expanded aggressively across the world. The service is currently in over 125 cities across North America, Central America, South America, Europe, the Middle East, Africa, and Asia Pacific. Recently, Uber completed a round of financing that values the company at $17 billion pre-money.
Uber provides a variety of options, though not all options are available in all locations.
Article continues below advertisement
uberX – Uber-provided transportation in a regular car
uberBLACK – Uber-provided transportation in a black car
uberSUV – Uber-provided transportation in an SUV
uberT – Use the Uber app to hail a regular taxi
uberRUSH – Summon a bicycle messenger on demand to transport goods (New York City only at the moment)
Uber operates on a cashless basis, as payments are processed electronically through various methods such as PayPal, Google Wallet, or credit card information that has been submitted through the app.
Broadly, customers have also had positive comments about the Uber experience. Uber's value proposition includes a consistent and professional experience, taking the uncertainty out of finding a ride and not knowing how long of a wait is required, and the assurance of being able to pay without cash. Plus, Uber's presence in various cities means customers can have the same Uber experience while traveling and not have to navigate the local taxi system or look up local car services. Uber also noted in a recent post on its blog that at its current runrate, it's helping to create about 20,000 new jobs per month.
Outlook
Though Uber in its current form operates as a service to connect passengers to drivers, the company could operate in the future as a logistics provider on the scale of FedEx (FDX) and United Parcel Service (UPS). Uber could also affect the operations of same-day delivery services provided by companies such as Amazon (AMZN) through Amazon Prime, or eBay (EBAY) through eBay Now. Plus, transportation could be completely changed with solutions that draw from Uber's geographic reach and technology and the advent of driverless cars from a company such as Google (GOOG), which has funded part of Uber through its investment arm called Google Ventures. eBay, Google, FedEx, UPS, and Amazon are part of the S&P500 Index and corresponding ETF (SPY). We'll discuss these themes later in this series.