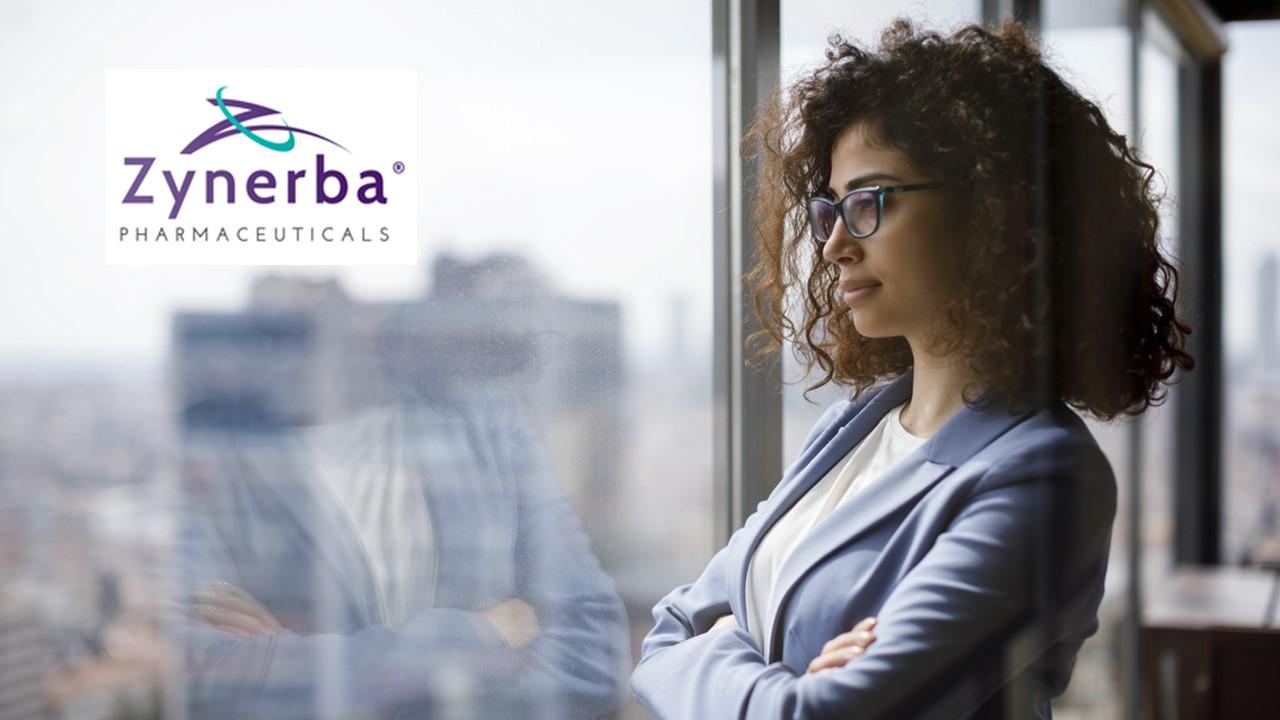 Why Zynerba (ZYNE) Might Be a Risky Bet for Investors
Zynerba Pharmaceuticals (ZYNE) stock gained 49 percent on March 15. However, the stock was trading lower by 16 percent in pre-market trading on March 16. What's the forecast for ZYNE stock in 2021? Is it a good stock to buy or should investors stay away?
Article continues below advertisement
Zynerba is a clinical-stage specialty pharmaceutical company. The company develops next-generation transdermally-delivered cannabinoid (CBD) therapeutics for rare and near-rare neuropsychiatric disorders. Currently, Zynerba is developing Zygel (ZYN002), a CBD-based gel for patients suffering from Fragile X syndrome, Autism spectrum disorder, and 22q.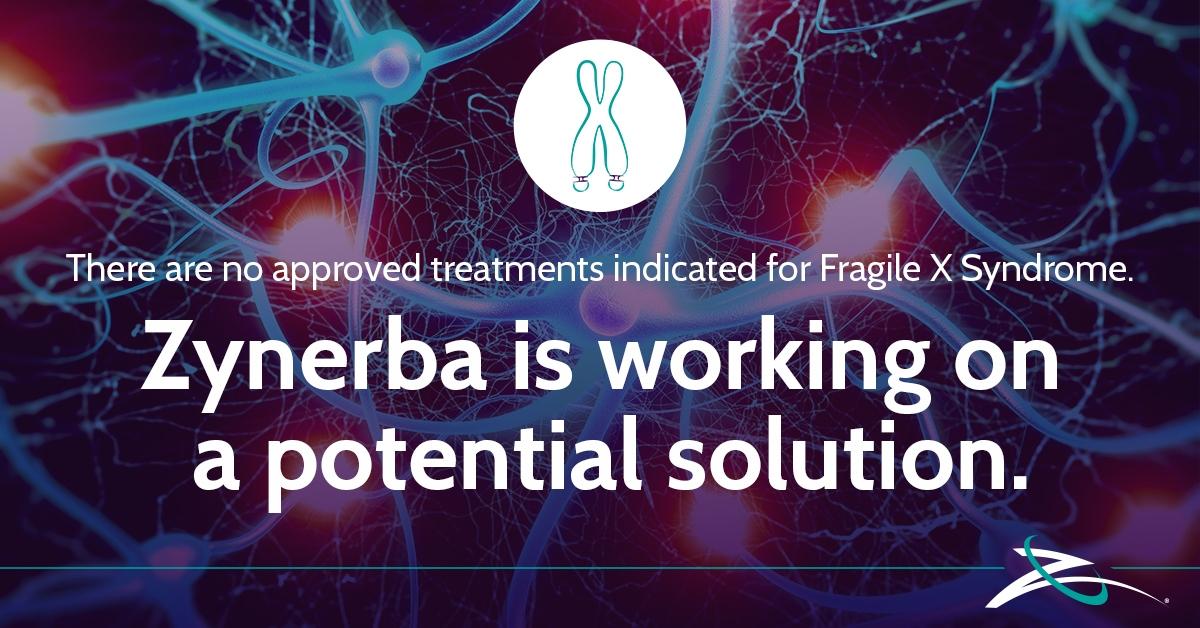 Article continues below advertisement
Zynerba's stock news
On March 10, Zynerba reported its fourth-quarter earnings results. The company reported an EPS of -$0.33 in the fourth quarter compared to -$0.46 in the fourth quarter of 2019. Zynerba isn't expected to generate revenue until 2022. As of December 2020, the company had cash and cash equivalents of $59.2 million. The company thinks that it has enough funds to survive until the first half of 2024.
Zynerba stock is falling despite no news.
On March 16, Zynerba stock is down about 15 percent in the pre-market trading session. The stock is down despite no company-specific news and no analyst downgrades.
Zynerba stock has gained 113 percent YTD and 133 percent over the last year. The stock is trading 22 percent below its 52-week high of $9.00 and 176 percent above its 52-week low of $2.55.
Article continues below advertisement
Zynerba's stock forecast
According to estimates compiled by MarketBeat, analysts' consensus target price is $14.04 for Zynerba stock, which is 99.7 percent above its current price. Among the six analysts tracking Zynerba, five recommend a buy and one recommends a hold. None of the analysts recommend a sell. The highest target price of $26 is 270 percent above the stock's current price, while the lowest target price of $7.25 is 3 percent above the stock's current price.
Article continues below advertisement
On March 10, Jefferies Financial Group analyst A. Tsai increased its first-quarter earnings estimates for Zynerba. The analyst expects that the company will report an EPS of -$0.22 in the first quarter, up from the previous forecast of -$0.48. Roth Capital analyst Scott Henry decreased its target price from $8 to $7.25 on Zynerba and maintained a buy rating.
Zynerba on Stocktwits
Zynerba stock has become a major talking point on social media platforms. On Stocktwits, Guydude wrote that all marijuana stocks are trading higher in the early session on March 16. He expects Zynerba stock to hit $7 again. Another user by the name ChartMill wrote that Zynerba has a current ratio of 5.27x. As a result, the company is financially sound and will likely meet its obligations.
Article continues below advertisement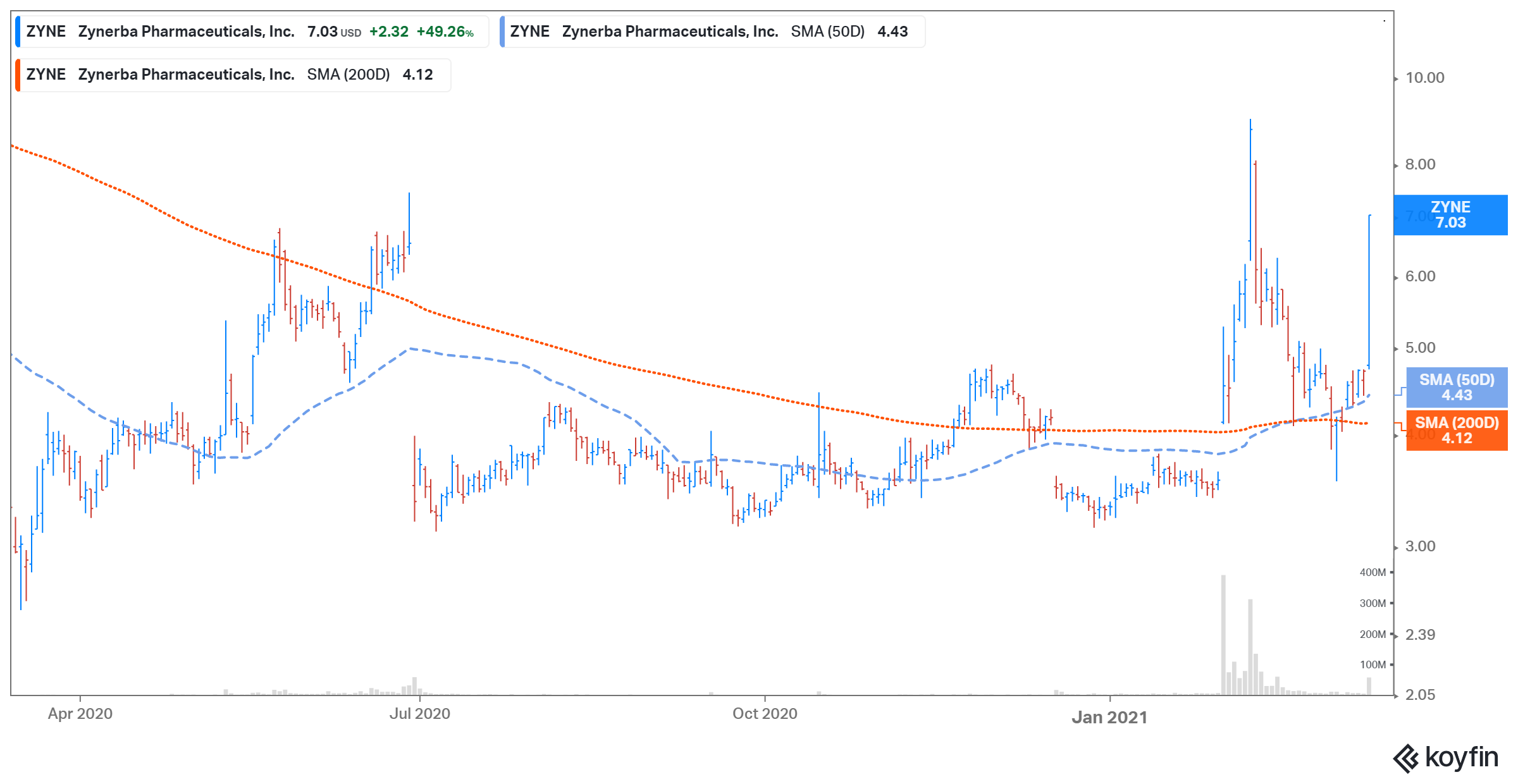 Zynerba stock is a risky bet for investors.
Investors face high risk since Zynerba is a penny stock. The company doesn't generate a net income and its business model isn't fully proven. Zygel isn't approved by the government regulatory bodies, including the FDA and other agencies. Penny stocks are highly volatile, which makes entry and exit decisions difficult because they can easily result in large losses.