U.N. Provides Humanitarian Aid to Ukraine but the World Remains Silent on Military Intervention
As Ukrainian citizens arm themselves with Molotov cocktails against Russian armed forces, many in the world are wondering why nobody is helping Ukraine. Here's what's going on.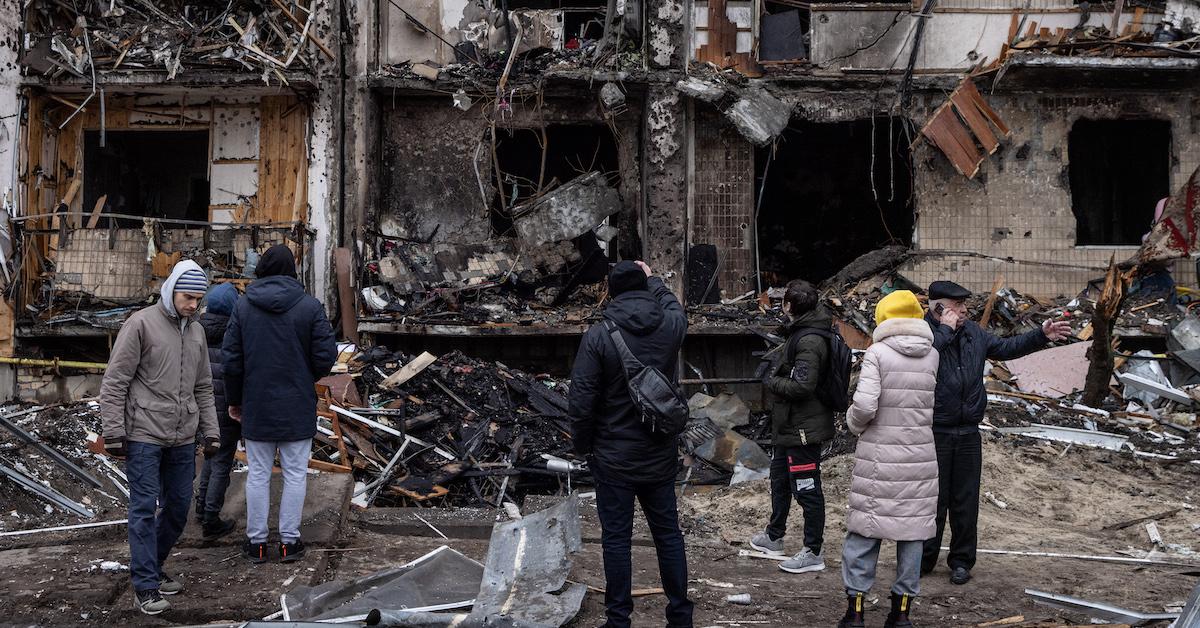 More than 150,000 Russian troops have descended upon Ukraine, seizing the Chernobyl nuclear power plant and on pace to take over the capital of Kyiv in a matter of days according to some U.S. officials. As the conflict continues to escalate, many trying to assess the situation are wondering why no government has stepped up to pledge support for Ukraine in terms of providing troops or weapons.
Article continues below advertisement
Article continues below advertisement
In an impassioned video address Ukrainian president Volodymyr Zelensky said, "We have been left alone to defend our state," and implored, "Who is ready to fight alongside us? I don't see anyone. Who is ready to give Ukraine a guarantee of NATO membership? Everyone is afraid."
Article continues below advertisement
While numerous governments have imposed severe sanctions on Russia, nobody has provided military aid to Ukraine — yet.
Fear may indeed be a factor in the hesitance among NATO nations, especially given thinly veiled threats Russian President Vladimir Putin issued as he announced his intention to deploy troops for "peacekeeping" exercises.
"I would now like to say something very important for those who may be tempted to interfere in these developments from the outside," he said. "No matter who tries to stand in our way or all the more so create threats for our country and our people, they must know that Russia will respond immediately, and the consequences will be such as you have never seen in your entire history."
Article continues below advertisement
Article continues below advertisement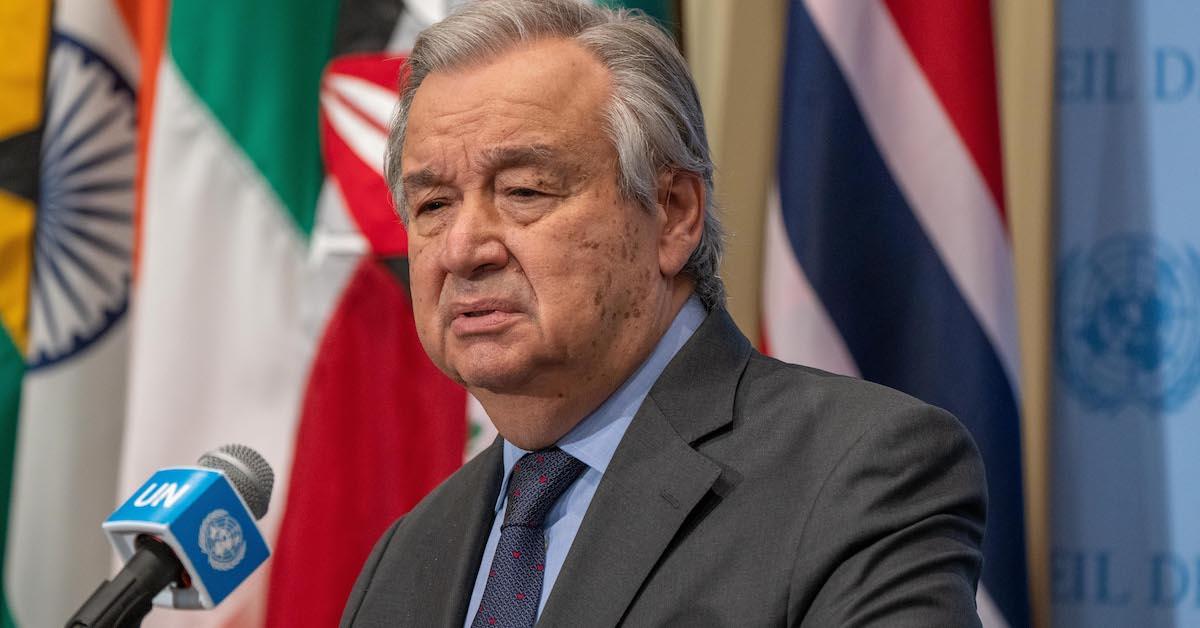 Given that Russia has the largest stockpile of nuclear weapons in the world, Putin's threat of immediate and historic repercussions has been taken as a declaration he is willing to deploy them on any nation who joins Ukraine in their fight.
Article continues below advertisement
The U.N. has released humanitarian aid and several nations including the U.S. plan to impose ever harsher sanctions.
The U.N. released $20 million in humanitarian aid to Ukrainian civilians on Feb. 24 while also warning Russia their military action is a violation of the U.N. charter. However, Russia's U.N. ambassador and Security Council president Vasily Nebenzya told the council his government was engaged in "special operations" that are justified under Article 51 of the charter, which allows for self-defense in the face of an armed attack by a member nation.
Article continues below advertisement
Russia's public position that Ukraine is the aggressor and that they are only responding to its government's aggression is widely seen by the global community as doublespeak and demonstrably false.
Article continues below advertisement
While Ukrainians feel unsupported in this conflict, NATO and the U.N. seem to be trying every angle to end the conflict without further escalation. The hope is that cutting Russia off from a significant portion of the world technologically and economically will make Putin back down and resume diplomatic negotiations. However, many European nations, especially Germany, rely on Russian gas for their national energy grid.
Ukraine has asked its allies to cut Russia's access to Society for Worldwide Interbank Financial Telecommunication (SWIFT). But this tactic, which would essentially cut the Russian Federation out of the global financial system, is being seen as a last resort.
Putin has tentatively agreed to send a delegation to Minsk to negotiate with Ukraine.
It's possible the two nations may be able to reach an agreement without the involvement of their allies. On Feb. 26, the Kremlin announced that Russia was ready to send a delegation to the Belarusian capital, Minsk, to "meet for talks with a Ukrainian delegation." Zelensky has been urging Russia to come to the table for some time now and even suggested Ukraine would take a "neutral stance" on NATO membership in exchange for an end to the conflict.