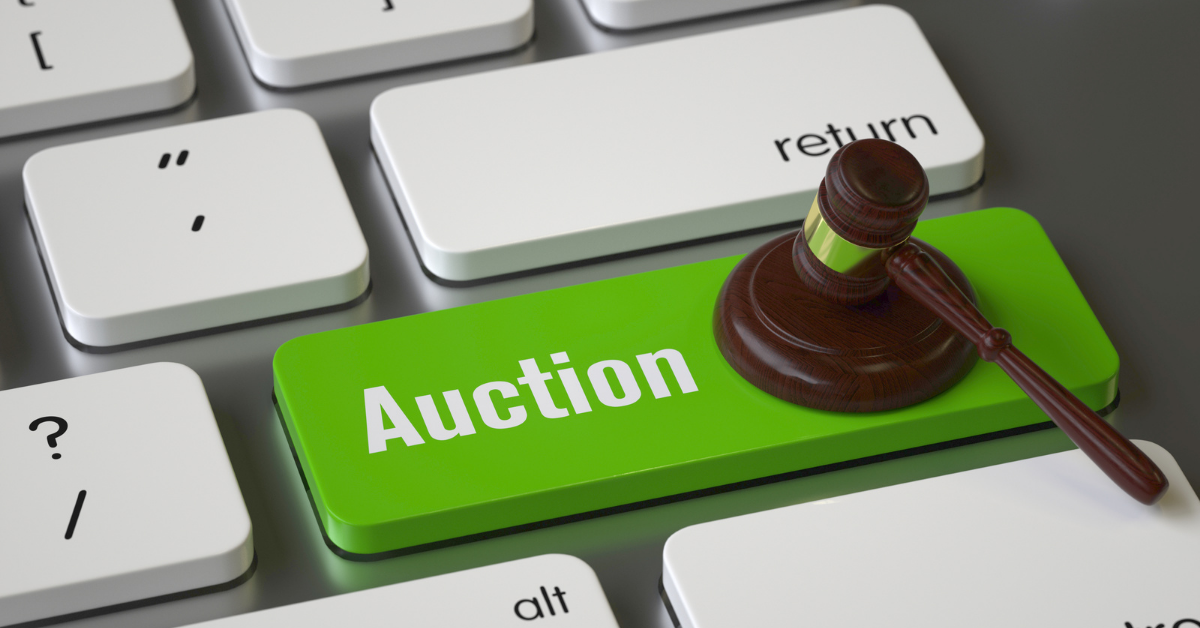 U.S. to Host 'Fall for Cryptocurrency' Auction, Over $300,000 in BTC
By Alyssa Exposito

Oct. 27 2021, Published 2:23 p.m. ET
For three days, the U.S. government will host an auction, "Fall for Cryptocurrency," where a total of 4.94 Bitcoin (BTC) tokens will be auctioned at over $300,000. The auction is held by GSA Auctions, a service that functions as an online clearinghouse for any surplus of assets.
Nearly five Bitcoin are slated for auction across five lots. Why does the U.S. auction Bitcoin and where does it come from?
Article continues below advertisement
Bitcoin auctioned by GSA comes at a considerable discount compared to market prices. In April, GSA sold a total of 9.54 Bitcoin across 11 lots, which would have a market value at the time of $520,000, according to The Block. However, the government agency only brought in $487,000.
This could explain why "...the excitement from our bidders is undeniable," said regional commissioner with GSA's Federal Acquisition Service, Thomas Meiron in a report, this past April.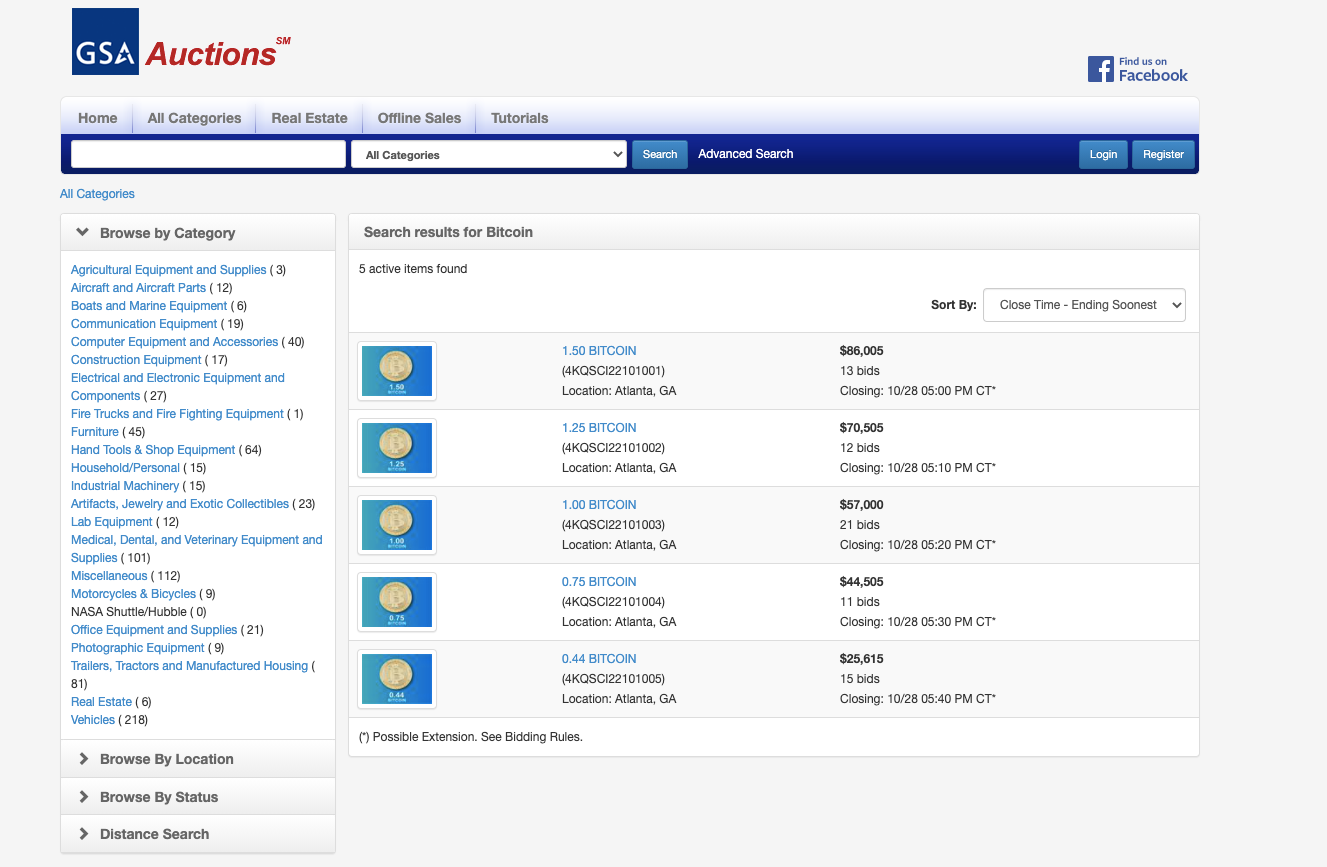 Article continues below advertisement
Where does the auctioned Bitcoin come from?
For most currencies, particularly Bitcoin, fungibility is a core property since it ensures that one coin is exchangeable for another. However, some exchanges have challenged and rejected the legitimacy of Bitcoin because its origin is questionable and could have potentially been used for illegal purposes.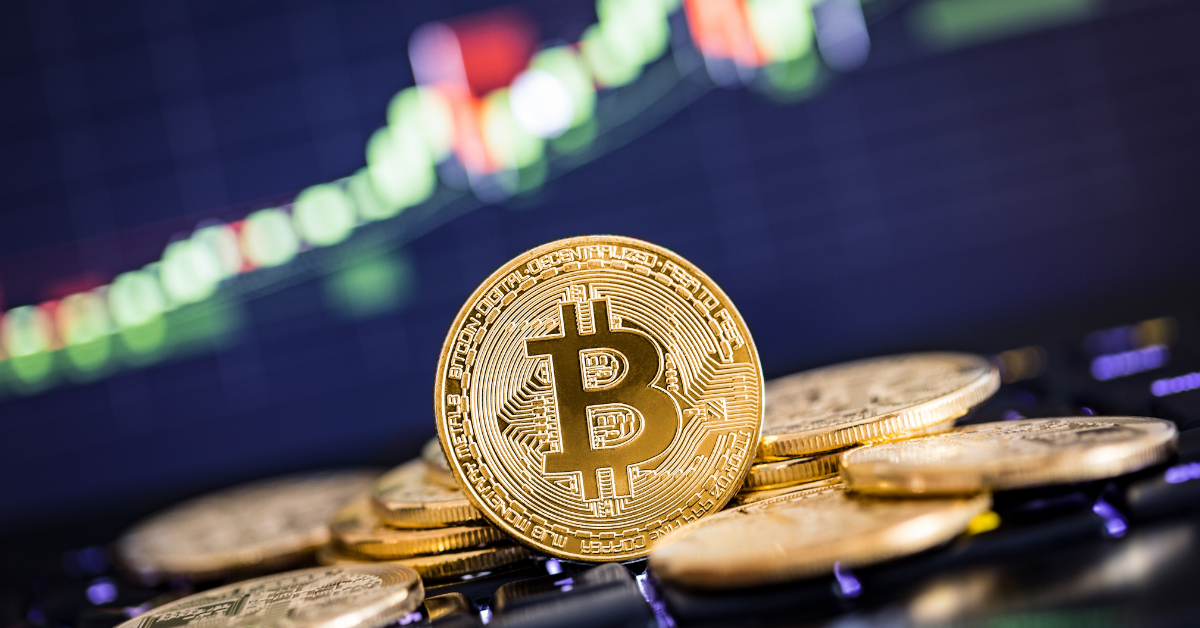 Article continues below advertisement
Since GSA is a clearinghouse for a surplus of federally-owned assets, it's odd that the U.S. was selling the government-owned Bitcoin at a discount rather than a premium. These disparate prices are the concerns that U.S. regulators have with the Bitcoin futures ETF.
It also would appear contradictory for U.S. regulators to auction currency that might have been tainted by malicious actors. However, the GSA hasn't disclosed the specific origin of the auctioned BTC for privacy concerns. The U.S. government did sell 4,000 BTC in February 2020 that were forfeited in federal criminal and civil cases.
Article continues below advertisement
Trading privacy for discounted BTC
At the time of writing, the highest bid for one BTC is at $57,000, which is just shy of its current market price of $58,964.39. The current total of the winning bids is $283,630. Slated to end on Oct. 28 at 6:00 p.m. ET, the "Fall of Cryptocurrency" auction doesn't operate any differently than those previously conducted. Users could buy discounted BTC at the expense of one privacy through a process known as "know-your-customer" or KYC.
For many crypto natives, particularly those who value privacy and their pseudonymity, KYC goes against the decentralized nature of crypto they want to uphold. To this point, you could argue that one's personal information, especially if monitored by the government, is priceless and pales in comparison to discounted BTC.
Contrary to this belief, many people are happy to trade in their information for a discount on BTC. In which case, auctions through GSA serve as a perfect buying opportunity.
While there aren't any clear reasons why the U.S. auctions BTC—other than it's an asset in surplus—or where its specific origin comes from, it's safe to assume this won't be the last Bitcoin auction.