Rep. Jim Hagedorn Loses Cancer Battle — Who Will Replace Him in the House?
Minnesota Republican Jim Hagedorn lost his battle with kidney cancer. Who will replace him in the House of Representatives?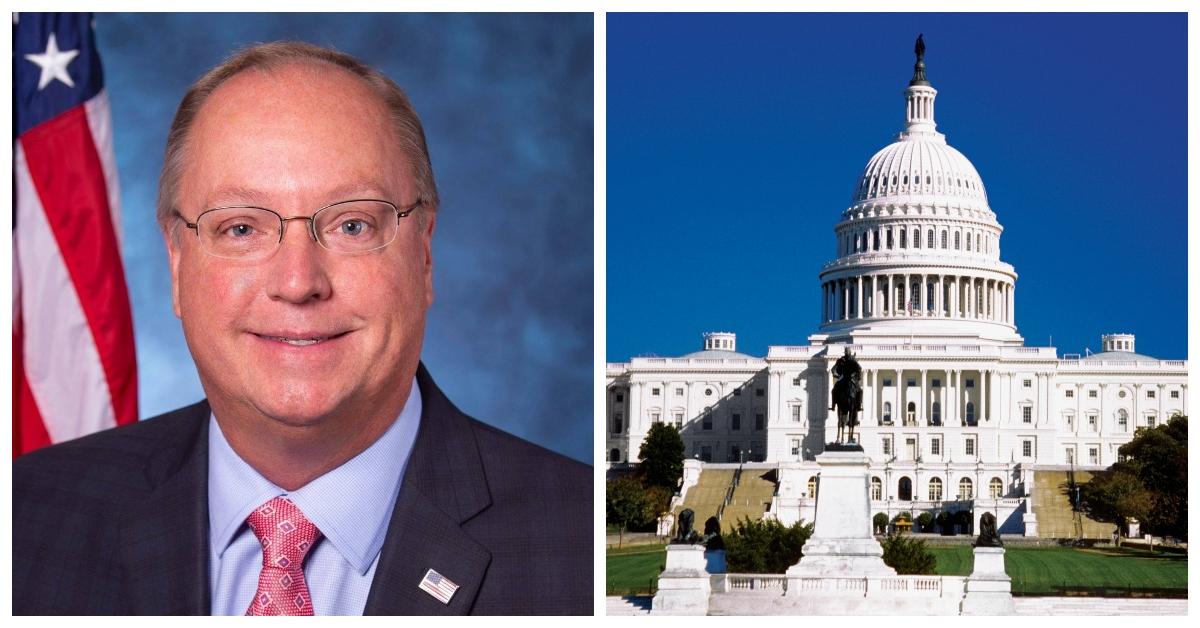 Members of the House of Representatives and Minnesotans are mourning the loss of Rep. Jim Hagedorn, who lost his battle with kidney cancer in the early morning of Friday, Feb. 18. The Republican had served in the state's first district since January 2019 and had recently survived a battle with COVID-19.
Article continues below advertisement
Article continues below advertisement
Because the 117th Congress is still in session, many wonder who will replace Hagedorn. Let's take a look at how Minnesota handles vacancies of elected seats, as the laws can vary from state to state.
Article continues below advertisement
Does Minnesota allow appointments for unexpected vacancies in the House or Senate?
In the event of a vacancy due to death or resignation, some states give power to appoint a successor to the governor, to the leadership of the late representative's party, or to other officials.
In those states, the appointed representative may serve for the remainder of the term or until a special election is held, depending on the state's statues. In some states, there's even a history of widow's succession, where the deceased congressperson's spouse serves out the remainder of their term.
However, about half of the states require a special election to fill a vacancy in either chamber of the U.S. Congress, and Minnesota is among them. Therefore, Hagedorn's seat will likely remain vacant pending the result of a special election in the late representative's district.
Article continues below advertisement
Article continues below advertisement
Hagedorn was elected in 2018, replacing six-term Democrat Tim Walz. Walz retired from office to pursue the governorship, where he currently serves.
While the district leans conservative, it generally has close races.
Since 1983, the district has swung between the parties a few times. So, the upcoming special election will likely be a hotly contested one, particularly with the Democratic Party's increasing worries that they will lose their tenuous control of one or both chambers in the 2022 midterm elections.
Article continues below advertisement
New congressional maps were released earlier this week. However, they didn't do much to change the composition of the district, which Hagedorn won in 2018 by less than 1 percentage point. While he widened his margin a bit with his 2020 re-election, the district could still go either way.
Article continues below advertisement
Governor Walz will likely move quickly to call a special election.
Despite their political differences, Governor Walz took to Twitter to express his condolences to Hagedorn's family and loved ones, which include his wife, former Minnesota Republican Party Chair Jennifer Carnahan.
Article continues below advertisement
Since the state's laws don't allow for a temporary appointment in partisan elected positions, Walz will likely issue a writ calling for a special election in the coming days. Under Minnesota law, such a special election must be carried out within 35 days of the writ's issuance.
Article continues below advertisement
Article continues below advertisement
Voter turnout tends to be lower for special elections, but it isn't clear how the short timeline would affect the outcome. Though nobody has thrown their hat into the ring yet, it's reasonable to predict Hagedorn's Democratic challenger in 2018 and 2020, Dan Feehan, may pursue the office a third time.
The field is a bit less clear on the Republican side. Though Hagedorn's widow resigned as party chair last August amid controversy, it's too early to rule out the possibility that she will run in her late husband's staid.