Sheetz Gas Station Chain Announces Gasoline Price Cut
The Sheetz chain of gas stations and convenience stores has good news for consumers. It's dropping the price of gas to $3.99 per gallon for the July 4 holiday weekend. Who owns Sheetz gas stations?
Article continues below advertisement
The Sheetz family owns 90 percent of Sheetz convenience stores and the company's employees own the remaining 10 percent. G. Robert "Bob" Sheetz founded the company in 1952 after purchasing one of his father's five dairy stores in Altoona, Pa. Bob's brother, Steve, eventually joined the company, and together the brothers opened other locations across the Mid-Atlantic.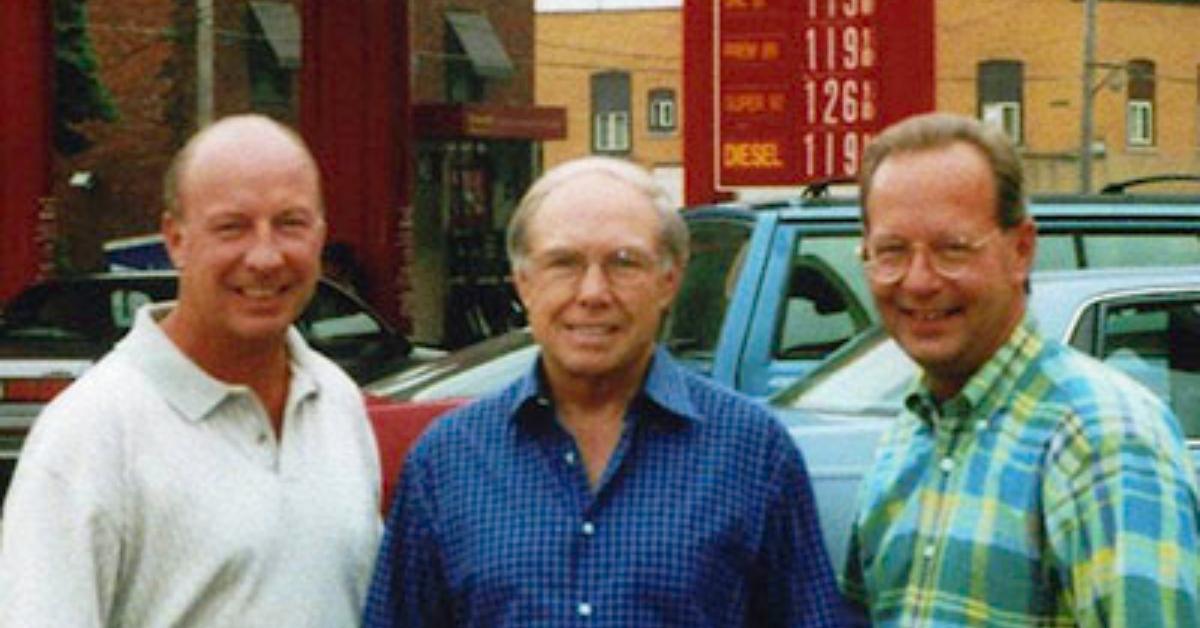 Article continues below advertisement
Today, Sheetz, Inc. operates over 640 locations throughout Pennsylvania, West Virginia, Virginia, Maryland, Ohio, and North Carolina.
What is Stan Sheetz's net worth?
Bob's son, Stan Sheetz, led the company as president between 1995 and 2013. He's credited with bringing a lot of innovations to the convenience store chain. Sheetz stores were one of the first retailers to offer credit cards with RFID technology in 2004. It was also the second gas station chain in Pennsylvania to offer E85 ethanol-based fuels.
Article continues below advertisement
In 2015, Forbes named the Sheetz family as one of America's richest families with a net worth estimated at $1.9 billion. However, that figure isn't correct, said Joe Sheetz, who took over as president and CEO of the family company in October 2013. Joe is Stan's cousin.
Joe claimed Forbes' view of the family's wealth and degree of ownership are "inflated," the Altoona Mirror reported in 2015. While the Sheetz family does own a majority of the company, its over 23,500 employees also own Sheetz, Inc. shares.
Article continues below advertisement
"(Forbes) assume that the family owns the entire company, which we don't," Joe said in a 2015 interview with the Altoona Mirror. "We have an Employee Stock Ownership Plan, and any employee here for more than a year owns stock, as well as hundreds of former employees."
Today, Travis Sheetz is the president and CEO of the family company. He replaced his brother, Joe, in 2022. Joe is now the company executive vice chairman, Stan is chairman, and Steve is chairman of the Sheetz Family Council. Several other Sheetz family members fill executive leadership roles within the company.
Article continues below advertisement
Sheetz is lowering gas prices for a limited time.
On June 27, Sheetz announced it would lower "pain at the pump" by slashing gas prices over the July 4 holiday travel season. The stations are charging $3.99 a gallon for Unleaded 88 and $3.49 a gallon for E85 gasoline.
Article continues below advertisement
On June 28, the national average price for a gallon of gas was $4.881, according to AAA. In Pennsylvania, where Sheetz is headquartered, the average price for a gallon of gas on June 28 was $4.950.
The company warns consumers that although the price of E85 gas may be attractive, it isn't compatible with all vehicles. It's designed specifically for "flexible-fuel vehicles," the company said in a statement.