Who Owns the Rights to XXXTentacion's Music?
The story of late rapper XXXTentacion's climb to fame is featured in the documentary Look at Me, which premieres May 26 on Hulu. XXXTentacion was shot and killed in June 2018 during a robbery in Deerfield Beach, Fla. Who owns the rights to XXXTentacion's music?
Article continues below advertisement
The music XXXTentacion created during his short but successful career appears to belong to three parties — his estate, Empire music company, and Capitol Music Group.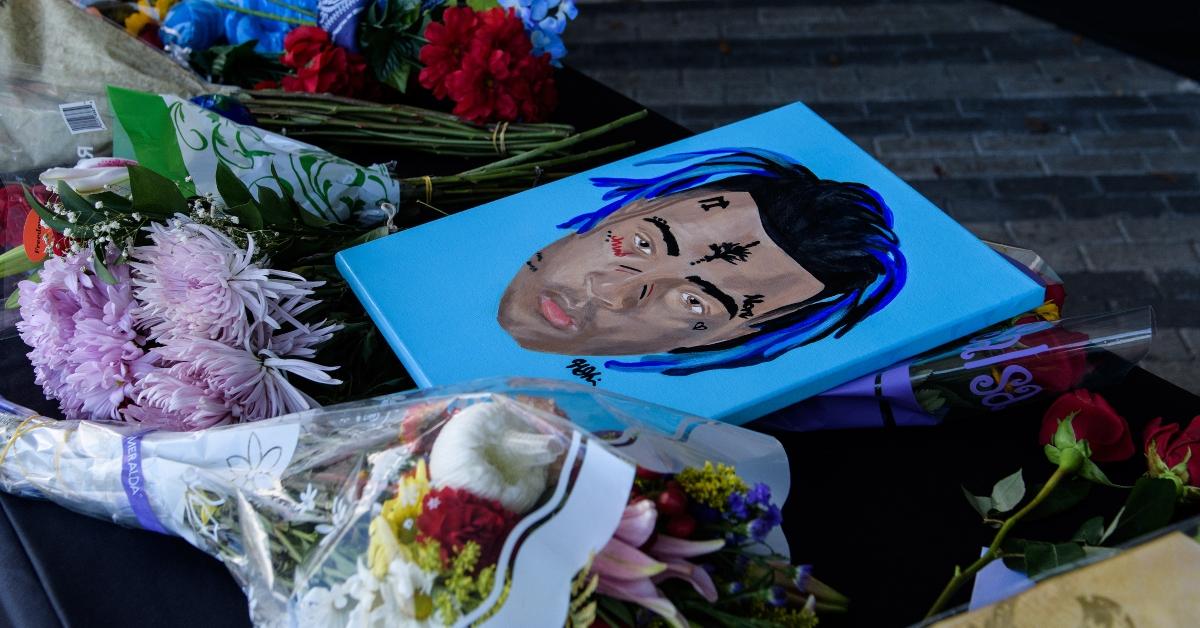 Article continues below advertisement
Who is XXXTentacion?
XXXTentacion, whose real name is Jahseh Onfroy, was born in 1998 in Plantation, Fla. His childhood was marred by violence, including an incident when he was only six years old. He attempted to stab a man who was attacking his mother, reports Vulture.
Like several artists in the age of streaming music, Onfroy entered the music scene by posting his raps on SoundCloud. He posted his first song, "Vice City," as XXXTentacion in 2013. Eventually, XXXTentacion became one of the most streamed artists in the world.
Article continues below advertisement
However, his time in the spotlight was brief. On June 18, 2018, XXXTentacion was shot and killed as he left the Riva Motorsports Motorcycle & Marine Superstore in Deerfield Beach, Fla. Four men were charged with the rapper's premeditated murder.
XXXTentacion signed a $10 million deal before his death.
Shortly before his death, the 20-year-old rapper signed a $10 million record deal with the independent music company Empire, The New York Times reported. It would have been X's third album.
Article continues below advertisement
Empire produced XXXTentacion's first album, "17." For his debut album, the rapper reportedly chose to sign a smaller deal with Empire rather than other music producers because the contract gave him full ownership and a higher royalty rate, the Times reports.
XXXTentacion's second album "?" was produced by Caroline, a division of Capitol Music Group and Universal Music Group. Empire posthumously released X's third album, "Skins," in 2018 and the fourth album, "Bad Vibes Forever," in 2019.
Article continues below advertisement
XXXTentacion left his estate to his mother and two brothers.
After his death, XXXTentacion's estate was left to his mother, Cleopatra Bernard, and his two brothers, Aiden Kerr and Corey Pack, TMZ reported in 2018. The estate was estimated to be worth about $50 million. The rapper's 2017 will didn't include his son, who was born after X's death.
XXXTentacion's family battled over his estate.
Three days after XXXTentacion's death, Bernard announced on Instagram that his girlfriend Jenesis Sanchez was pregnant with his child. But when Sanchez requested X's DNA samples for a paternity test, Bernard filed a lawsuit in opposition. A judge granted Sanchez's request.
Article continues below advertisement
In other battles over XXXTentacion's estate, his mother has been sued twice by the rapper's half-brother Corey Pack. Pack and XXXTentacion have the same father. In 2020, Pack and his mother, Jodi Kavney, filed a lawsuit accusing Bernard of draining millions from the rapper's estate, reports Urban Islandz. In 2021, Pack filed another lawsuit alleging Bernard was siphoning money from the estate and hiding it in shell companies, Urban Islandz reports.
XXXTentacion's mother and manager released NFTs of his songs.
In early May 2022, Bernard and XXXTentacion's manager Solomon "Sounds" Sobande enlisted the help of YellowHeart to release NFTs of the rapper's music.