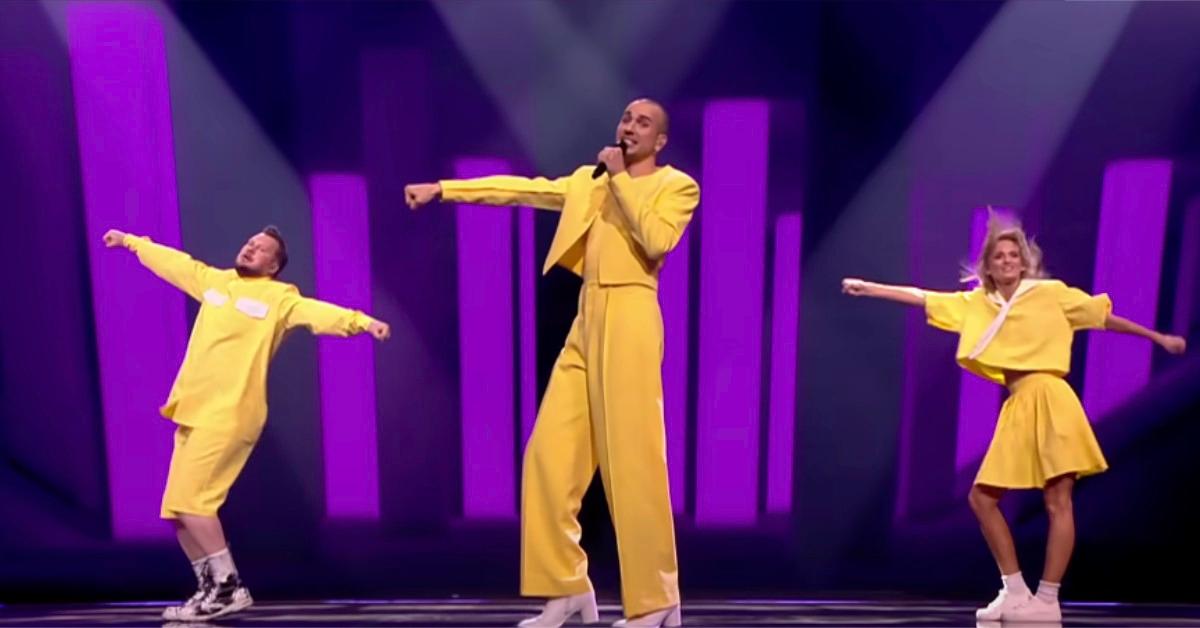 40 Countries Are Bringing 'The Sound of Beauty' to Eurovision 2022
The 66th Eurovision Song Contest will light up Turin, Italy, in less than two weeks. But if you live outside Europe, you may not be familiar with this international craze. Read on for details on Eurovision, how it works, and who owns the rights.
Article continues below advertisement
For starters, this year's contest will run from May 10–14 with 40 countries competing under the theme "The Sound of Beauty." The original tally was 41 countries, but organizers banned Russia from this year's competition in February due to its invasion of Ukraine.
What is the Eurovision Song Contest?
The Eurovision Song Contest is an annual music competition that startedin 1956 and gave an international platform to future stars like ABBA, Olivia Newton-John, and Celine Dion early in their careers, as Deadline explains. The days-long competition — marked by outlandish costumes and dazzling production design — attracts nearly 200 million global TV viewers and ranks as the world's largest non-sporting live TV event.
Article continues below advertisement
For each contest, each country submits a performer or group and a song for the competition, and winner is chosen through two semi-finals and a grand final. Six countries automatically advance to the grand final — the host country and the "Big 5," or France, Germany, Italy, Spain, and the U.K. Viewers and juries of music professionals from each country vote for the winners — and, of course, aren't allowed to vote for their own country.
Article continues below advertisement
Who owns the rights to the Eurovision Song Contest?
The European Broadcasting Union (EBU) holds the broadcast rights to the Eurovision Song Contest. The EBU calls itself "the world's leading alliance of public service media" with 113 member organizations in 56 countries and an additional 31 associates in Asia, Africa, Australasia, Asia, and the Americas.
In 2016, the EBU struck a deal with the cable network Logo to bring the Eurovision grand final to live American television for the first time. Last year, NBCUniversal's Peacock streaming service got the exclusive U.S. streaming rights to the 2021 and 2022 Eurovision Song Contests.
Article continues below advertisement
Is there an American version of Eurovision?
For years, there wasn't American analog of Eurovision, but in 2019, the Swedish production company Brain Academy inked a deal with the EBU to create an American version of the competition, as Deadline reported at the time.
Article continues below advertisement
After a long development period made longer by COVID-related delays, American Song Contest debuted on NBC on March 21, with Snoop Dogg and Kelly Clarkson hosting.
Alongside stars on the rise, American Song Contest boasts household-name talent. Jewel represented her native Alaska, for example. "Thong Song" performer Sisqó competed on Maryland's behalf. And pop balladeer Michael Bolton is still in contention, repping Connecticut.
Unfortunately, American Song Contest doesn't seem to have the mass appeal of Eurovision. The stateside TV competition attracted only 2.9 million viewers with its March 21 premiere and lost half of that audience in little over a month, according to TV Series Finale.