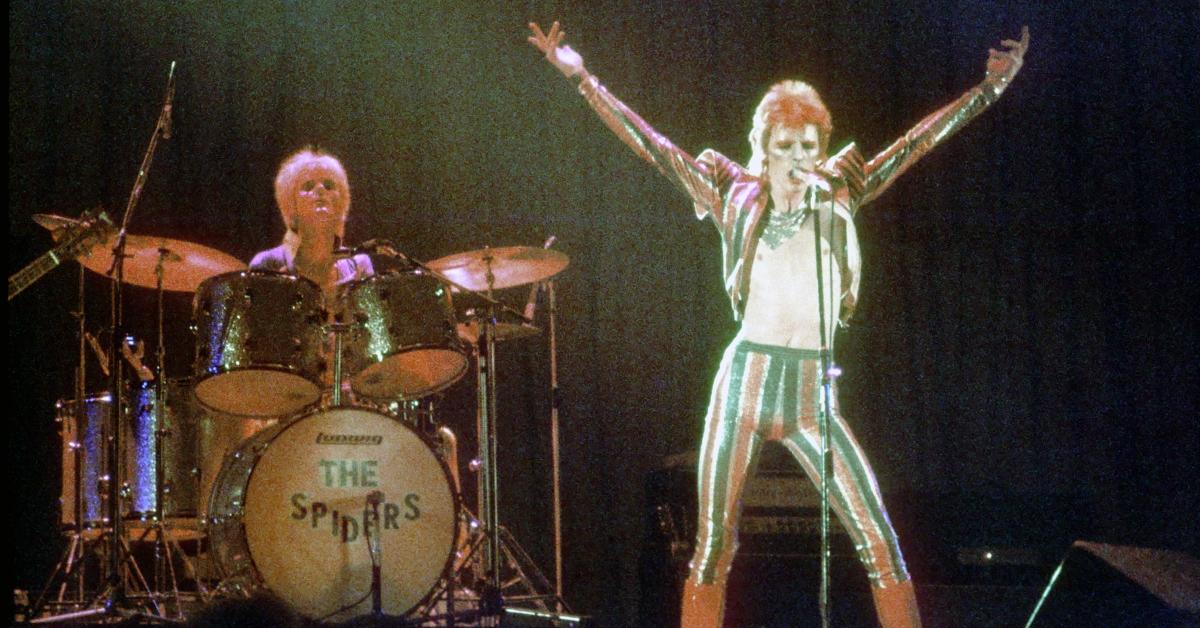 Warner Music Buys David Bowie's Song Catalog From His Estate
"Ziggy Stardust" is now the property of Warner Chappell Music. In fact, all of David Bowie's songs are now owned by the music publishing arm of Warner Music Group. The company made an estimated $250 million deal with Bowie's estate. Who owns the estate?
Article continues below advertisement
Most of the late rocker's estate is in the hands of his wife, Iman, and his two children, Duncan Jones and Alexandria Jones.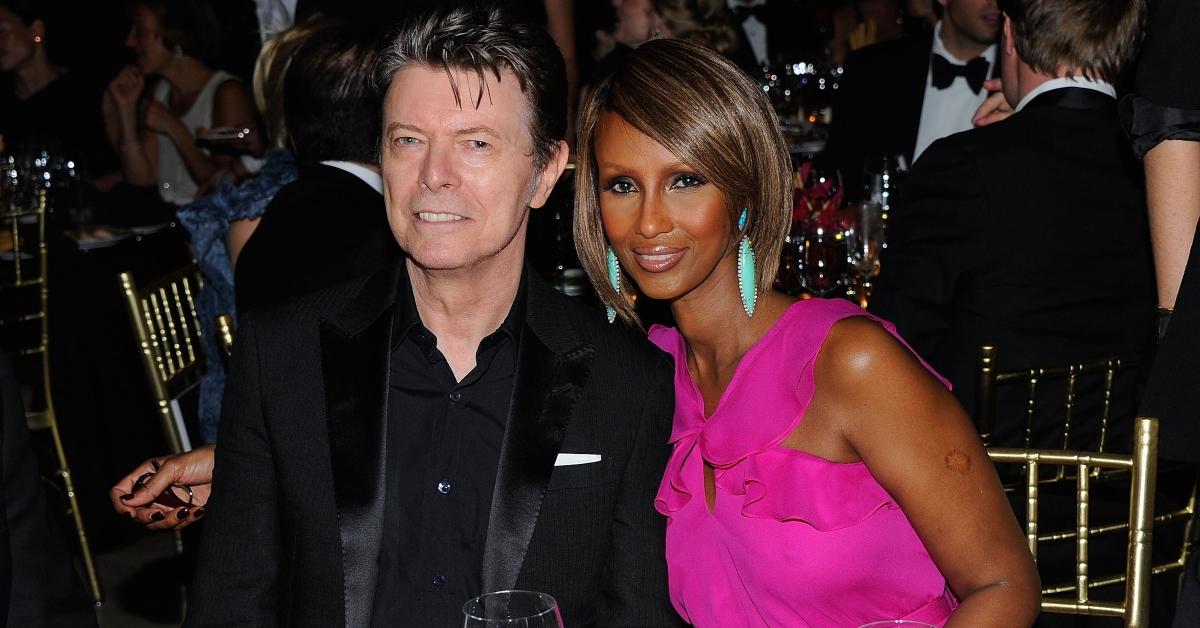 Article continues below advertisement
David Bowie had a net worth of $100 million.
Bowie had a net worth of almost $100 million when he died on January 10, 2016, after a long battle with cancer. He was 69 years old.
In Bowie's will, he left half of his estate, roughly $50 million, to his wife. His children each received a 25 percent stake in the estate, Rolling Stone reported in 2016.
Article continues below advertisement
The rest of his wealth was pieced out to those who worked with him, including his longtime assistant Corinne Schwab, who received $2 million and shares in a company called Opossum Inc. After his will was announced in 2016, questions arose as to whether a company named Opossum actually existed, The Mirror reported in 2016.
According to Rolling Stone, Bowie's will also requested that his body be cremated in Bali and his ashes scattered "in accordance with Buddist rituals."
Article continues below advertisement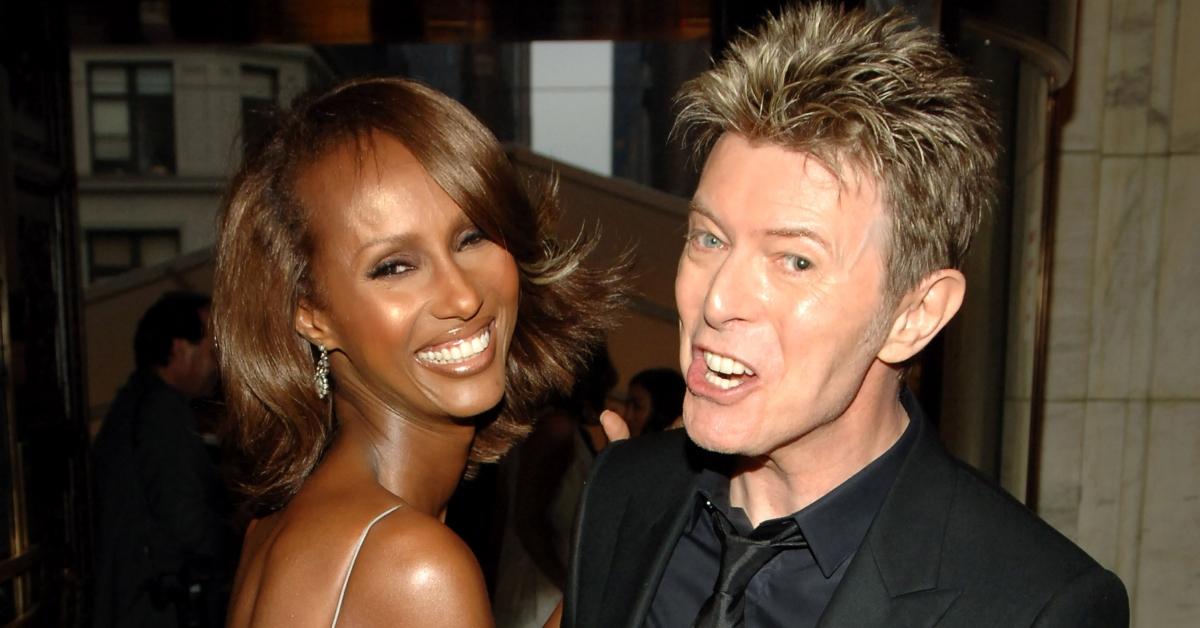 WCM bough David Bowie's entire body of work.
On Jan. 3, Warner Chappell Music (WCM) announced that it acquired the global music publishing rights to Bowie's entire song catalog from the late singer's estate. Although WCM officials didn't disclose the price tag for Bowie's body of work, various media outlets report the worth is estimated at $250 million.
Article continues below advertisement
The deal includes hundreds of Bowie's songs spanning his six-decade career and 26 albums released in his lifetime. The songs include "Space Oddity," "Changes," "Life on Mars?," "Ziggy Stardust," "Starman," "Rebel Rebel," "Fame," "Young Americans," "Golden Years," "Heroes," "Ashes to Ashes," "Modern Love," "Let's Dance," "Where Are We Now?," "Lazarus," and more.
The album, "Toy," released after Bowie's death, and two albums from his short-lived band, Tin Machine, are also included in the acquisition.
Article continues below advertisement
"All of us at Warner Chappell are immensely proud that the David Bowie estate has chosen us to be the caretakers of one of the most groundbreaking, influential, and enduring catalogs in music history. These are not only extraordinary songs, but milestones that have changed the course of modern music forever," said WCM Co-Chair and CEO Guy Moot in a statement.
WCM parent company, Warner Music Group (WMG) already had licensed worldwide rights to Bowie's music catalog from 1968 in an agreement the company made with Bowie's estate in September 2021. The new deal gives the company access to everything Bowie has done as a songwriter and recording artist.
Article continues below advertisement
Where is David Bowie's wife now?
Bowie's widow, famous supermodel Iman, memorialized her longtime relationship with the late singer in last year's release of her first perfume, called Love Memoir. The couple was married for almost 24 years.
Article continues below advertisement
Iman is the CEO of Iman Cosmetics, a cosmetic company she founded a few years after meeting Bowie. The company specializes in products for people of color.
On the same day the WCM deal was announced, Iman asked her 827,000 Instagram followers to celebrate what would be Bowie's 75th birthday by listening to a limited David Bowie Channel on SiriusXM.