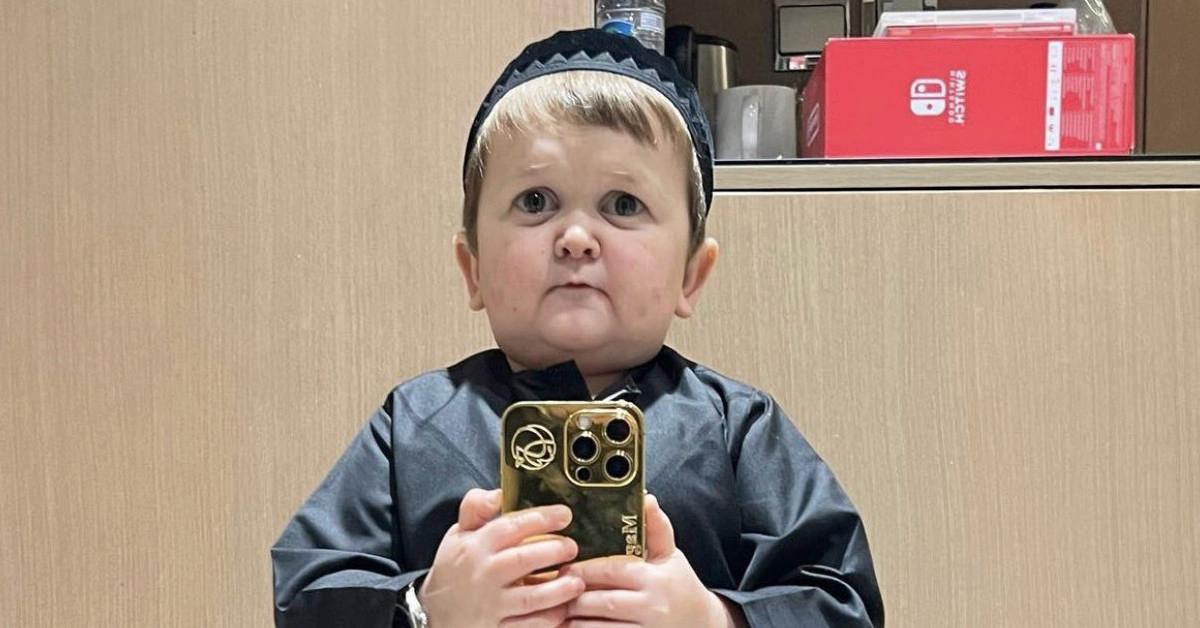 The Crypto Hasbulla Project Offers Hand-Drawn Images of the Viral Video Star As NFTs
Hasbulla Magomedov has made his mark on the world of MMA and on social media, where he's known as "Crypto Hasbulla." Now he's promoting a line of NFTs. It's all part of a plan to "conquer the metaverse," according to a Crypto Hasbulla website, navigable from a link in Magomedov's Twitter bio.
Article continues below advertisement
Article continues below advertisement
The team behind the project also invites users to join the Crypto Hasbulla community on Discord. "The Crypto Hasbulla never sleep," the website adds. "We're up all night working on improving the project. Crypto Hasbulla is yours, and your rewards are unimaginable as a member."
Who is Crypto Hasbulla?
Magomedov is a social media star from Dagestan, Russia, where former UFC Lightweight Champion Khabib Nurmagomedov grew up. In fact, Hasbulla and Nurmagomedov appear to be friends, and Magomedov is often called "Mini Khabib." According to The U.S. Sun, Magomedov joined Instagram in 2020 and went viral on TikTok the following year.
Article continues below advertisement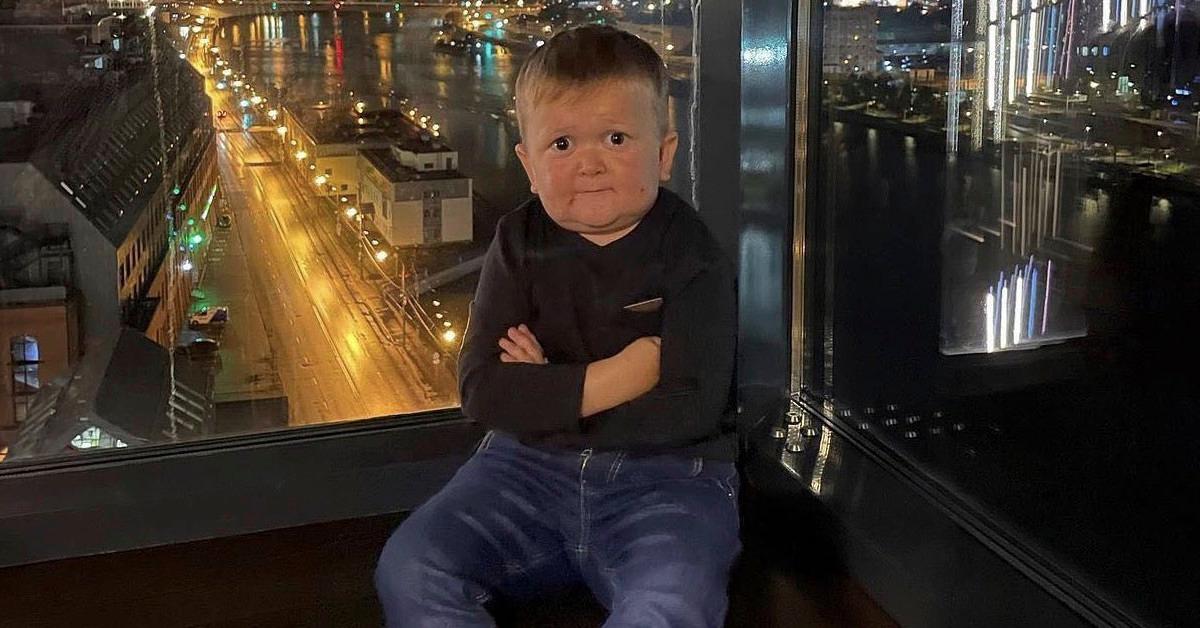 In social media videos, Hasbulla has pretended to fight Nurmagomedov, challenged American YouTube star Logan Paul to a fight, and pulled pranks on Turkish social media star Burak Özdemir, The Financial Express reports.
Article continues below advertisement
Article continues below advertisement
How old is Crypto Hasbulla?
According to The Daily Mirror, Magomedov is 18 years old and is believed to have a form of dwarfism. He reportedly stands at 1 meter tall (or around 3' 3") and weighs in at 16 kilograms (about 35 pounds). Aside from his NFT collection (explained below), Magomedov has another claim to fame in the blockchain realm—he's also the namesake of cryptocurrency Hasbulla Inu, which launched on the Binance Smart Chain network in Jan. 2022.
What are the Crypto Hasbulla NFTs?
The Crypto Hasbulla collection on OpenSea comprises more than 1,600 NFTs of cartoon-like images of Magomedov modeling different looks and moods. And the collection comes straight from Magomedov: a Dec. 2021 Twitter video confirms he's the one behind the Crypto Hasbulla username on OpenSea.
Article continues below advertisement
"The Crypto Hasbulla project is a max collection of 10,000 custom, hand-drawn NFTs featuring viral sensation Hasbulla Magomedov as characters and figures from around the world," the Crypto Hasbulla website explains. "Each NFT is unique, offering holder benefits that include online and in-person access to Hasbulla."
Article continues below advertisement
Article continues below advertisement
The site also touts that each NFT is drawn carefully and one at a time. "The result is a higher quality supply, unique opportunities for customized NFTs and an iterative approach that will meet the artistic trends of the ever-changing web3 space."
The least expensive NFT in the collection, #1140 Robbie Hasbulla, is an image of Hasbulla dressed and styled like the character Robbie Valentino from Disney XD show Gravity Falls. It's currently listed for 0.239 ETH, or around $718. On the opposite side of the spectrum, #960 Hoto Hasbulla is currently listed at 100 trillion ETH, or around $300 quadrillion. (A prankster like Magomedov might approve!)