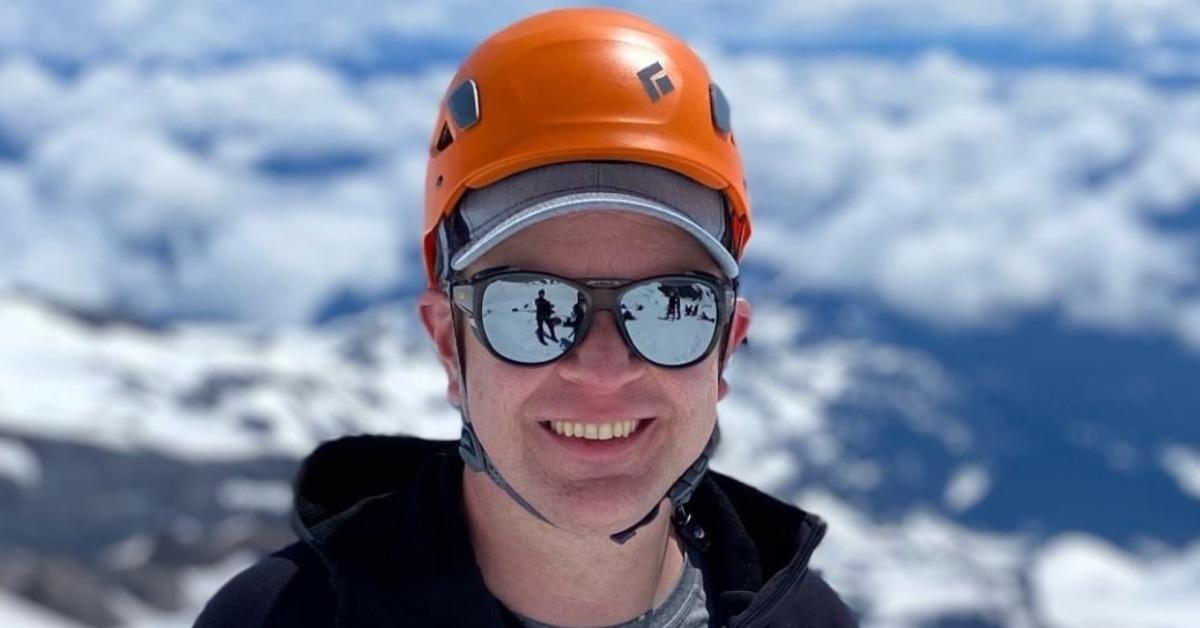 Christopher Sembroski's Love for Spaceflight Started at a Young Age
The news surrounding the spaceflight of Inspiration4, the SpaceX-funded civilian trip to space, has been plastering headlines of countless publications for quite some time now. The novel notion of sending four individuals with no traditional astronaut training into space has captivated the hearts and minds of millions of aeronautics enthusiasts worldwide. Each team member's unique story is just as interesting.
Article continues below advertisement
With that being said, what do we know about Christopher Sembroski, one of the four brave souls selected to take flight in Inspiration4? Keep reading for details on his personal life, including his wife, kids, job, and more.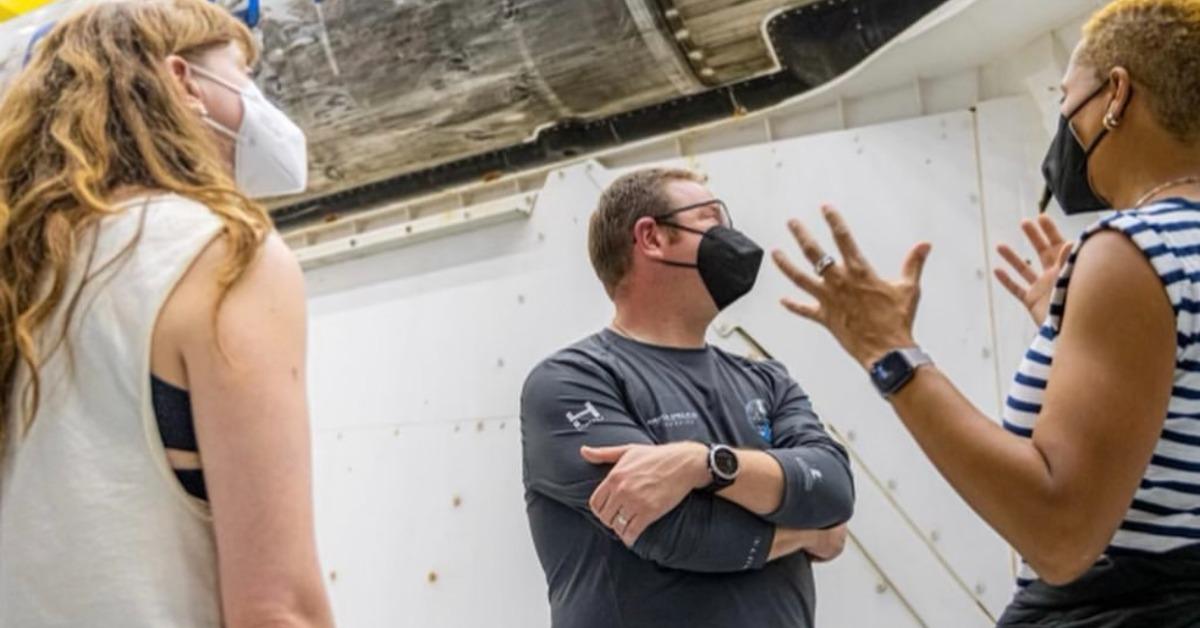 Article continues below advertisement
So, who exactly is Sembroski? He has a long history working in and around the aviation industry.
Sembroski was born on August 28, 1979. He has worked as a data engineer, U.S. Air Force member, and now a commercial astronaut. The lucky Inspiration4 crew member has attributed his love for space to a childhood affinity for watching the stars. Previously, he worked as a space camp counselor and on shuttle simulators, but he actually has quite a bit of experience with planes as well.
The 41-year-old aerospace industry veteran works at Lockheed Martin, which is an arms, defense, information security, and technology company. His extensive knowledge of planes comes from his time in the U.S. Air Force, where he maintained ballistic missiles and was an active-duty servicemember during the war in Iraq up until 2007.
Sembroski has a degree in Professional Aeronautics from Embry-Riddle Aeronautical University. The exact details regarding his net worth are unknown.
Article continues below advertisement
Christopher Sembroski is married and the proud father of two daughters.
Thanks to the Netflix documentary made about the historic Inspiration4 mission, there are a few choice details available regarding Sembroski's home life. His wife, Erin, works as a teacher in Washington state. According to the documentary, one of their earliest date nights was watching a space shuttle launch.
Article continues below advertisement
During an Axios interview, Erin said that although she was happy that her husband got to live out his lifelong dreams, "I need him back safe and sound. And so I think I'll really start celebrating when he's back on the ground."
The couple has two daughters, who are nine and three years old, respectively.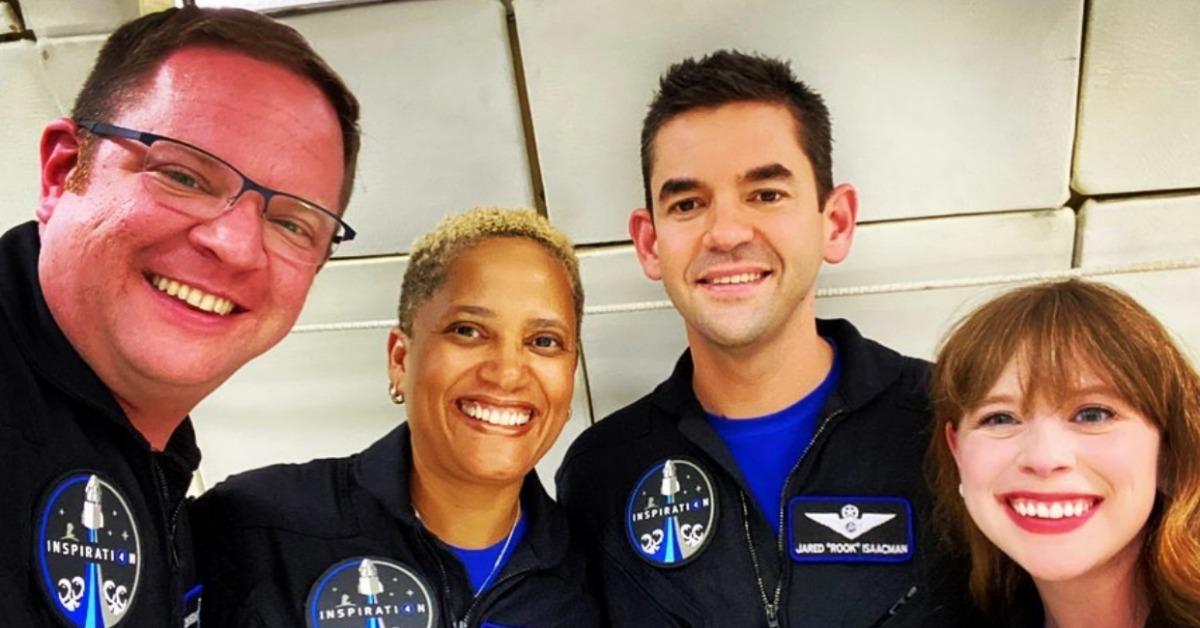 Article continues below advertisement
Christopher Sembroski's spot on Inspiration4 came down to pure luck, and the good will of a close friend.
The Inspiration4 mission opened up the doors for virtually anyone to make their astronaut dreams come true. Through a lottery that would help raise money for St Jude Children's Research Hospital, anyone could donate to the hospital and receive a ticket that was randomly entered into a lottery for the open seat aboard Inspiration4.
Sembroski entered but actually did not win the seat himself. Instead, a friend from college who was aware of the Air Force veteran's love for space had his entry selected and decided to give Sembroski the chance instead knowing how much it meant to him. Almost 72,000 people entered the hospital's raffle and it raised a whopping $113 million.
Each member of the crew was given a certain value to represent that aligns directly with how they got their seat on Inspiration4. Sembroski's is generosity (thanks to his good-natured friend). The other three astronauts represent the values of hope, leadership, and prosperity.